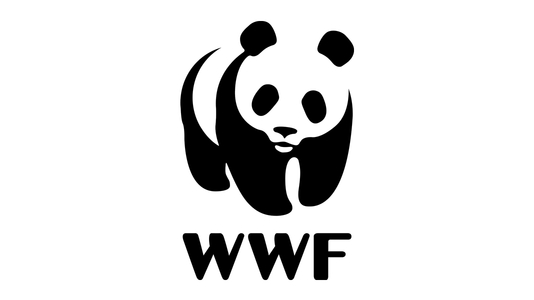 VIVEK KUMAR
Chief Marketing & Fundraising Director
World Wide Fund for Nature (Singapore)
My home, Singapore, is heating up twice as fast as the rest of the world. The island nation is planning for temperatures and floodwaters way higher than the Paris target suggests, and is committing to $100 billion to protect itself against rising ocean levels and other irreversible changes.
Climate change is real. Now marketers need to make their green marketing real too, as rapid climate change has emerged as one of the toughest challenges of our times. As IPCC's 2021 report highlights,
Atmospheric CO2 concentrations were higher in 2019 than at any time in at least 2 million years.
Global surface temperature has increased faster since 1970 than in any other 50-year period over at least the last 2,000 years.
Global mean sea level has risen faster since 1900 than over any preceding century in at least the last 3,000 years.
Marketers need to emerge as advocates of real change at our respective companies to address this man-made crisis. However, as some brands have found in recent times, this cannot be a half-hearted attempt or a quick-fix.
Does sustainability sell?
Jenny van Doorn, Hans Risselada, and Peter C. Verhoef recently published a paper titled, 'Does sustainability sell? The impact of sustainability claims on the success of national brands' new product introductions', in the Journal of Business Research (August 2021). They contend that the introduction of new products with environmental claims may in fact hurt their sales if the product is not innovative and the company doesn't have strong CSR credentials.
The study tracks the sales of 883 new product introductions over a year. The findings are consistent with previous literature which shows that sustainability claims hinder the sales of a newly launched product vis-a-vis conventional product launches.
However, a strong CSR credential for a company plays a big role in offsetting this negative bias. More innovative sustainable products do much better than less innovative ones.
As the authors conclude, "Investing in a strong CSR reputation is by far the most effective strategy to boost sales of new sustainable products. If a brand's CSR reputation is low, the success of new sustainable products will be low, and the product is unlikely to succeed in the market. However, as a strong brand CSR reputation has positive effects on new product sales, further investment in CSR actions is likely to benefit sales of all new products."
These findings also have resonance in the real business world. Brands have found it is not easy to make a sustainability claim and gain from it. Here are a couple of examples:
-- Compostable coffee pods: Coffee pods are a guilty pleasure for connoisseurs as they can't be easily recycled. So, imagine the delight many felt when a coffee company claimed: "Don't trash the Earth with your coffee. Brew & Renew." The coffee maker claimed it now comes in "new certified 100% compostable pods that work in all K-Cup brewers." Except, the company faced a class action alleging that it mislabeled single-serve plastic coffee pods as "recyclable." The pods cannot be composted at home and the appropriate composting facilities were not available in most places where the item is sold. The National Advertising Division of the Better Business Bureau stepped in and asked them to discontinue or modify the claims. The company agreed to comply with the advice.
-- Paper straws which were not recyclable: We all have seen how single use plastics clog our cities and oceans. Some of them can take hundreds of years to decompose. So, a quick service restaurant changing all its plastic straws - 1.8 million straws a day - to paper ones sounds like a really good idea, right? Well, the answer to it is not so simple. As the BBC reported, the new paper straws were not yet easy to recycle and were advised be put into general waste. The company said the materials were recyclable, but their thickness made it difficult for them to be processed. The customers were confused. The company has gone on to keep at building its green credentials, which is heartening.
What can marketers do?
As someone active in this space, these are my key takeaways for marketers:
1. Action is inevitable: With climate change reaching a feverish spike with implications now visible around us, it is not a question of if, but when, our brands take the leadership to do something about it. Be bold to make a positive impact on the environment and on your brand.
2. Build a green learning curve, not just a green campaign: Don't be in a rush to launch a green marketing campaign. As marketing leaders, we need to help the organization think through the entire value chain - from sourcing to disposal - to ensure we don't end up harming instead, even with commendable intent.
3. Collaborate: Find a way to collaborate widely. This would certainly include different functions within the company, but also our external partners, etc. It may be a good idea to reach out to global non-profits such as the Worldwide Fund for Nature (WWF.sg), which is doing some great work in market transformation with industry partners, such as around action for plastics, seafood, palm oil and illegal wildlife trade.
4. Draw a community together: Brands have a great ability to pull a community together when they are demonstrating the intent to do the right thing, consistently. Once we start on this journey, we can bring together our customers to add to it and build upon it. Ben & Jerry's ice cream is a good example. Since its inception in 1978, Ben & Jerry has made sure it aligns different parts of its business operations to solve larger issues, from environmental impact, sustainable sourcing, to fair wage and benefits for its employees. It has included 'Environmental Protection, Restoration, & Regeneration' in its values and mission. No surprises then that Ben & Jerry's appears next to other socio-environmentally conscious brands.
For me, climate change and sustainability of earth for our own and future generations is a new learning space. I strongly believe this is also a space for collaboration, not competition. A space where we can learn from and build upon what each one of us is doing, as fellow marketers and business leaders. What do you think?
VIVEK KUMAR is host of a CMO Panel, 'Getting Serious About the Omni-Channel Experience', at The Chief Customer Officers (CCO) & Enterprise Leaders Summit , to which CMO Council is an industry partner. VIEW MORE
Sources:
https://doi.org/10.1016/j.jbusres.2021.08.032
https://www.lexology.com/library/detail.aspx?g=028d253e-95ca-4e9d-ad6b-f58cc9b8dfc0
https://www.bbc.com/news/business-49234054
https://www.thoughtleaders.io/blog/more-than-just-ice-cream-ben-jerrys-and-the-marketing-revolution
https://www.benjerry.com/values
https://www.ipcc.ch/report/ar6/wg1/downloads/report/IPCC_AR6_WGI_SPM.pdf
https://plastic-action.asia/pact-team/
https://www.todayonline.com/singapore/singapore-growing-warmer-twice-global-average
https://www.askattest.com/blog/articles/sustainability-fails