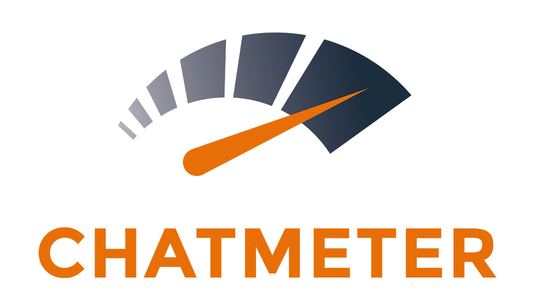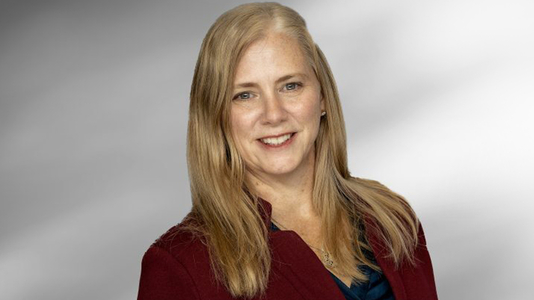 CYNTHIA SENER
Chatmeter President
Go-to-Market
CMOs can gain significant competitive advantage by using AI-powered technology, to turn online customer chatter into actionable insights – but it only works if CMOs are willing to listen.
Consumers leave unsolicited feedback about brands every day in myriad places, from traditional review sites like Yelp and Zocdoc to social media channels like TikTok, Instagram, and YouTube, even to gaming platforms like Roblox.
Chatmeter recently surveyed nearly 1,400 U.S. consumers for a new report highlighting how online reviews offer tremendous potential for brands. The report provides an in-depth look at how consumers use and perceive online reviews, what brands can do to fully leverage consumer sentiment, and what the future holds when it comes to customer feedback. In the survey, 89% of respondents shared that they use online reviews to evaluate quality, and more than 67% reported that they see online reviews as an important part of deciding what to buy.
We found that consumers share their experiences to help each other, and rely heavily on this online feedback from others during their buying journeys.
Marketing Gold: Online Conversations Hold Untapped Opportunities for Brands
Today, it is estimated that 80 to 90% of data is unstructured - for many brands, this is an untapped gold mine for understanding consumer expectations and establishing a true dialogue to build brand trust and loyalty. This unstructured data holds immeasurable opportunities for marketers who learn how to leverage it.
Deep listening to customer emotions can lead to actionable insights that help companies gain a competitive advantage. Take the restaurant industry, for example; understanding what menu items are gaining favor and where there is a void in the restaurant market, such as food options for vegans or those with allergies or other food limitations, can highlight opportunities to attract new customers that may not have been on your radar before.
The right technology can allow marketers to tap into conversations about their brands and really understand what consumers want. A restaurant chain could measure the impact of changes they made to their menu items to see if customers are responding positively to the changes. Multi-location businesses could also look at customer sentiment about their top-performing locations to see what actions they could mimic at other locations.
Through deep listening to unsolicited feedback, marketers can surface issues that they might not think to ask about that may be driving customers' decisions during their purchasing journeys. For example, very few restaurants ask about bathroom cleanliness in surveys, but customers will share feedback on bathrooms in their reviews because they associate the cleanliness of the bathrooms with the safety of eating the food. Marketers can build brand loyalty and trust by tapping into real-time feedback from customers to help inform company decisions.
Companies which have engaged in deep listening to find actionable insights from customer feedback are seeing impacts that directly relate to their bottom line including:
Double-digit increases in Google search ranking
Triple-digit increases in page-1 rankings
Quadruple-digit increases in 5-star reviews
Data Overload: Why Some Companies Aren't Fully Leveraging Customer Dialogue
So why aren't marketers fully leveraging the available customer dialogue to their advantage? The problem, especially for large, multi-location brands, is the volume of data can be overwhelming. When a brand has millions of reviews available in the form of "unstructured data", it can be extremely difficult to synthesize and consume this customer feedback. For marketers, trying to sift through this data is like stepping up to the world's largest buffet of customer information. With data in so many places online, it can feel impossible to know where to start. When marketers are inundated by information, it can lead to doing nothing. Without the right technology tools in place, the feedback can be too much to sort through and opportunities fall by the wayside.
Everyday AI: Use the Latest Technology to Find the Actionable Insights
AI is becoming a part of our everyday lives in growing ways. From our home smart speakers to gaming, to ChatGPT, everyday people are embracing and using AI more and more. For marketers, AI is now a critical piece of the puzzle to remain competitive. Today's consumers are overwhelmed with essentially limitless choices. For even something as simple as ordering a pizza or determining where to buy a dress, it's no longer a question of where to find those things – it's which of the many options to choose from.
Using AI to surface insights and key themes from unstructured data can give marketers answers to the questions they don't know to ask and help brands stand out in a highly competitive market. CMOs who aren't using this kind of tech are actively falling behind.
CMOs who want to take full advantage of the voice of the customer should leverage the latest technology tools that use machine learning and natural language processing to help capture the incredible insights baked into unstructured data. This is an area where we're seeing many exciting advancements and, where I think we'll continue to see innovation in coming years. Using the right technology tools that process online dialogue can make leveraging customer feedback much more manageable.
AI technology can help companies take action on key themes that are bubbling up from customer chatter online. When CMOs use the latest technology that's available to them for engaging with customer dialogue, the results can be phenomenal. I've seen companies that set up systems to listen to the voice of the customer grab market share, even at a time when consumers may be tightening their budgets. Marketers who are actively listening to their customers and making decisions based on this deep listening are going to come out on top. By leveraging the technology that's available, CMOs can use the power of consumer feedback to gain market share.
Cynthia Sener, Chatmeter President, Go-to-Market, has a background in local SEO, product development, strategic marketing, revenue generation, and sales. Cynthia takes a customer-centric approach to driving business value, growth, and revenue. She joined Chatmeter from a previous role as VP of operations and product at Rio SEO and has held leadership roles at data-centric organizations such as Acxiom, Hanley Wood, and Constellation Software. Cynthia is an active Forbes Council contributing author.