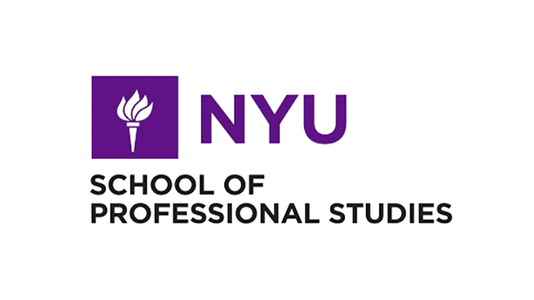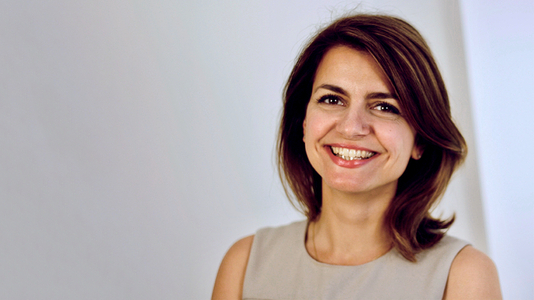 BAHRIYE GOREN
Professor
NYU, School of Professional Studies
CMO COUNCIL: Tell us a little about your background and how you got to where you are now.
GOREN: My background is in brand strategy and innovation, focused on global brands, both on the client and agency side. I started my career at Unilever in brand management, where I cultivated a passion for leading purposeful brands, as well as for inquisitive and creative processes to get to meaningful innovations. These topics became common themes throughout my career, which spanned three continents and two decades. On the agency side, I was the Executive Director of Innovation and Strategy at Wallace Church & Co and a senior consultant at Kantar prior to that. In 2016, I published a book on authentic leadership as I became fascinated with what drives successful creative leaders. After lecturing for business schools in New York, Boulder, Singapore, and Taiwan, I recently joined NYU School of Professional Studies (SPS) as full-time faculty where I am focused on teaching as well as launching a new Executive Master's in Marketing and Strategic Communications. Teaching is truly a calling for me, and I find it inspiring and humbling to be able to contribute to and help shape the careers and mindset of the next generation of Marketing leaders.
CMO COUNCIL: If you could describe your day-to-day at work in 3 words, what would they be?
GOREN: Rewarding, collaborative and challenging.
CMO COUNCIL: What's the best piece of career advice you've been given? Or what career advice would you give to developing marketing leaders?
GOREN:
Your reputation is your biggest asset and will follow you wherever you go. Be sure to always show up with integrity and a strong moral compass by bringing your best to the table.
Have the courage to take risks. Having difficult conversations and showing up as your authentic self can be scary at times as we feel vulnerable, but it is also how you build strong, loyal relationships and push new ideas forward.
Being resilient is key to success. Making mistakes is part of growth, and it is the only way to grow. So-called 'setbacks' in your career are often pivotal moments to learn and grow. Having the resilience to move past these moments and to learn from them is what will propel you forward in your career.
CMO COUNCIL: Marketing is undergoing a transformation with an emphasis on the digital channel, empowered buyer, fragmented customer journey, etc. How are you adapting?
GOREN: The role of the marketing leader is indeed shifting. At NYU SPS, we are launching a new Executive Master's degree for senior marketing and communication leaders with 8+ years of experience looking to accelerate their careers to the C-Suite. Our program is focused on helping these aspiring leaders learn how to deal with these transformations. Current and future marketing and PR leaders need to know how to harness the impact of digital technology, gain a deeper understanding of customers' lived realities, and re-shape product and service experiences accordingly. The Executive Master's in Marketing and Strategic Communications is specifically designed to strengthen our students' understanding of these transformational developments and equip them with strategic and managerial skills to apply these capabilities to their work in marketing and PR. In this context we talk about "Mastering the New Fundamentals" in a market environment that has been radically reshaped and continues to change.
CMO COUNCIL: What marketing skills will be needed in the future and why?
GOREN:
Being data-driven and human centered: The best marketers will continue to be the ones that are data-driven and human centered. As marketers, we of course need to make informed decisions based on the data that we have available, but we cannot lose sight of the humans behind the numbers and explore the deeper drivers of what the numbers are portraying by really listening to our consumers and practicing empathy.
Embracing Diversity Equity and Inclusion: Embedding DEI in all your activities, both internally and externally is the right thing to do and will be key to success. What I mean with internal and external is that marketers shouldn't only think about how to be more inclusive in their communications and brand imagery for example, but also in terms of how they innovate through inclusive design, who they hire on the team, and who leads the marketing teams. According to a report by Spencer Stuart, female CMOs outnumbered male ones for the first time in 2021. This is a big milestone, but the report also states that CMOs from a minority or underrepresented background remained scarce, despite the increased demand for diversity. Just 15% of CMOs in 2021 were from an underrepresented racial or ethnic group, so we clearly still have a long way to go.
Adopting newer technologies such as AI, ML, and platforms like the Metaverse: All Marketers need to have a comfort level with new technologies such as Artificial Intelligence, Machine Learning, and virtual realities like the Metaverse. Marketers need to have a plan in place and know where and how to use these new technologies to support their overall business and growth strategies.
Speaking the language of business: Marketing leaders are more and more expected to be business growth drivers. This also means they need to have a comfort level with the numbers that drive business decisions and bring the commercial and business perspective to the table, especially when dealing with financial stakeholders and C-Suite management.
CMO COUNCIL: What is your personal philosophy on marketing?
GOREN: My personal philosophy on marketing is that long-term sustainable growth can only be achieved when considering more than 'merely' your bottom line. When I was with Ben & Jerry's, we talked about 'People, Profit & Product' as the triple bottom line. 'People' meaning your employees as well as the people you are serving, and the society that you are a part of. 'Profit' speaks for itself. And 'Product' stands for ensuring that you deliver on the highest quality product with ethically sourced ingredients. We are all part of the same ecosystem. Creating win-win situations is what will make us all thrive in the long run. This includes considering the environment as well as societal fundamentals such as DEI and social economic equity. My NYU School of Professional Studies (SPS) colleagues Milos Bujisic and Jennifer Scott have recently done research on the role of social values in building brand loyalty and affinity. The data they collected is indicating that customers prefer brands that share their broader values — that they have a common world view. In summary, I think that purpose driven, authentic brands that walk the talk, are stronger brands, especially in the long run.
CMO COUNCIL: What are your three non-negotiable daily habits that you believe contribute to your success?
GOREN:
Leave my phone off early in the morning: I used to start my day by checking my emails and the news on my phone, which in hindsight was counterproductive. Instead, I now start my day with a cup of coffee while spending time with my family. This in turn makes me more centered, which helps me in my work on a daily basis.
Practicing gratitude: It helps me tremendously throughout the workday to start and end my day by recounting the things I'm grateful for. I make sure that my very first and my very last thoughts of the day are related to what I am grateful for. It helps to put things in perspective, especially when my day was or will be challenging.
Eating healthy: This may sound very cliche but eating healthy and wholesome foods throughout the day makes all the difference in how I feel and show up at work and at home.
CMO COUNCIL: What is a quote or saying you live by?
GOREN: "Today you are you, that is truer than true. There is no one alive that is youer than you." - Dr. Seuss