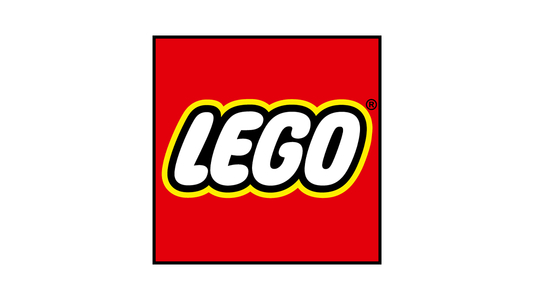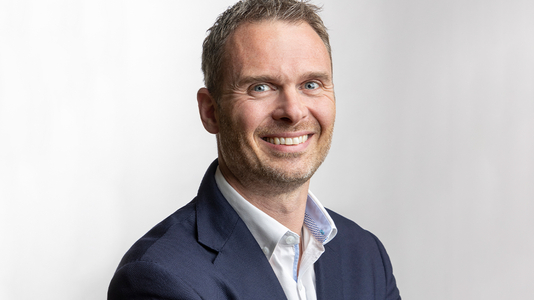 CLAUS KRISTENSEN
VP, APAC Marketing & Ecommerce
LEGO Group
As Vice President of APAC Marketing & Ecommerce, Claus leads the strategy and implementation for building and growing the LEGO brand across APAC as well as capturing all the opportunities in the fast evolving ecommerce landscape. He is responsible for increasing visibility and market share for the LEGO brand and product portfolio, and leading strategic eCommerce growth across all B2B platforms to further accelerate the growth momentum for the LEGO Group in the Asia Pacific. Claus has been with the company for over nine years. He first joined the LEGO Group in October 2012 to head up the Group Strategy team for more than three years before taking on the role of Vice President & General Manager of LEGO Australia & New Zealand. During his five-year stint as the head of LEGO ANZ, he successfully grew the business +70% and cemented its role as the #1 toy supplier in ANZ.
Claus' expertise, proven results, and strong leadership skills have led to his continued success within the company. When not a positive role model to the organization, Claus spends his time being a dedicated husband and superhero to his 6-year-old son and 8-year-old daughter.
CMO COUNCIL: Do you consider yourself a high-velocity data marketer with on-demand, actionable intelligence, and timely decision support data to identify and harvest opportunities and revenue across all customer channels?
KRISTENSEN: That really sounds nice, but I see it more as an ambition than a reality. That being said, I am very focused on ensuring we have the insights and data needed to make the right decision. Intuition is important but the reality of a complex composition of consumers across APAC markets calls for detailed research into shopping behaviours, values, trends, brand perception and so on. We monitor very closely our initiatives on both hard and soft performance measures and use that to optimize everything from our overall messaging to media mix.
CMO COUNCIL: Given the level of penetration and use of mobile devices, apps and social media in APAC, what new actionable insights are you gathering about your customer universe?
KRISTENSEN: What doesn't change is that we need to stay on top of, and respond to consumer/shopper behavioural changes. Essentially, be where they are, where they are most likely to engage. We are looking a lot towards social commerce and what part this plays in the shopper journey as well as what it is shoppers are looking for when they engage in it. We found several differences across markets, which allows us to ensure we engage in the right and relevant way. Some markets are focused on the experience, some focus more on the promotional level for example.
We also understand more and more about the seamless journey across physical and digital and what our shoppers use the different touch points for. We know the level of engagement across platforms which drives much more focus on the type of content and we have increase our A/B testing to optimize as much as possible. Additionally, the pervasiveness of mobile devices and social media also means that there is a longer tail of content creators. Linked to social commerce, we are also exploring partnerships with creators, especially those who share similar values with the LEGO Group.
CMO COUNCIL: How is the growth of eCommerce in APAC providing more valuable customer journey intelligence, real-time decision support and supply chain optimization?
KRISTENSEN: The platforms are maturing rapidly and over the past years we have been able to set up a much more advanced analytical approach to understand our sales and way of optimizing. We are also able to better understand the customer journey across our portfolio and use that to ensure we provide the right messages and information for our customers at the right purchase moments. Compared to other regions, APAC's ecommerce landscape is very diverse which still does bring challenges in data availability as well as opportunities to optimize marketing on the platforms. But we expect the speed of change to increase even further over the next years. The ecommerce platforms are proper marketing platforms as well which speaks even more to the need for a full funnel approach – which we are reflecting in our team's design and way of working.
CMO COUNCIL: Which stakeholders in your organization own and maintain data assets and how do you rate level of collaboration with these stakeholders?
KRISTENSEN: Data is owned across our Business Intelligence, Marketing Performance and ecommerce analytics teams. It can sound complex, but it ensures the right specialists with the right type of data drive the insights and not just the overviews. This of course means a big focus on collaboration and we are, among other things, using agile ways of working to ensure that. The biggest challenge is to ensure a vertical scale and infrastructure that can automate as much as possible but that is a journey that constantly develops together with the tech available.
CMO COUNCIL: How are you blending and balancing human-based intuition with marketing science practices and disciplines?
KRISTENSEN: Human intuition based on skills and experience is important – but it cannot be confused with subjective opinions and that is why I would also ask what is leading to the point of view and if we have data, research and models to back it up An intuition-based decision is fine as long as we are all clear that is what it is – and that we, as often as possible, utilize and triangulate with our research and insights. Sometimes the intuition is needed to ensure agility – and then we revisit when we have gained a better understanding or are able to make an after-action review to create learnings, and further strengthen our intuition for the future.
There are many more variables and complexity to take into account than just a few years ago and that means we need more advanced modelling to understand how our shoppers behave and how we can address the right questions and objectives with our initiatives. Talking about insights, we find it crucial to make data and insight-based decisions and to support that, our company is investing a lot behind relevant consumer and shopper researches – let it be about kids' play patterns, media consumption, portfolio attractiveness, brand health metrics, shopper journey, etc. – and market and commercial data delivery solutions in order to make us better embed our learnings into future marketing and commercial planning.
The art of marketing is just as important as the science of it.