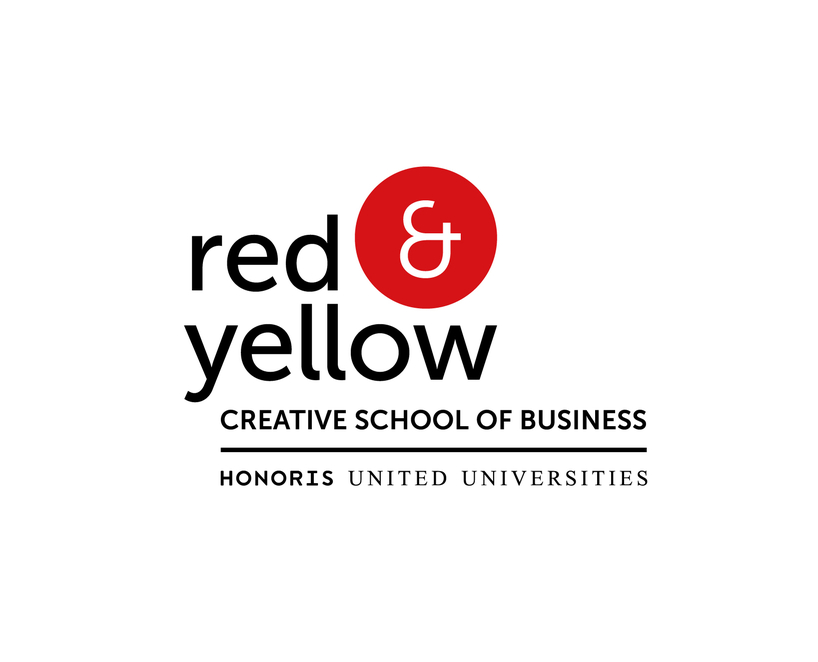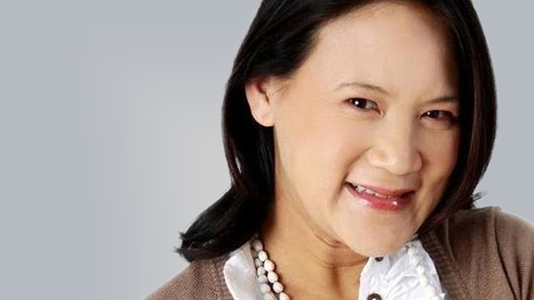 ELIZABETH LEE MING
Head of Marketing
Red & Yellow Creative School of Business
Elizabeth Lee Ming is passionate about Digital and CRM and driving thought leadership in Customer-centricity. With over 17 years' experience in Marketing, she has worked in South Africa, the UK and the USA at a number of blue chip organizations. Her experience covers Customer Relationship Management, Loyalty, Direct and Digital Marketing, Integrated Campaign Management and execution, CRM, Channel and Mobile Strategy and process implementation, Communications Strategy and Social Media. Her career history includes: heading up iKineo JHB as Senior Business Unit Director. Her responsibilities included: CRM leadership to MTN with a key focus on growing existing customer value. As Head of CRM at Ster-Kinekor Theatres, she was responsible for the management of their award-winning Loyalty Programs, Key Partner Relationship Management, Digital and Direct Marketing. A Social Behavioral Scientist at heart, she is passionate about Social CRM and the intersection of technology and social to deliver service to clients and engage in authentic online interactions, creating a truly client-centric organization.
CMO COUNCIL: What past experiences have best prepared you for your role as head of marketing?
LEE MING: I am a human behaviourist at heart. I love the whole psychology around buying behavior. As a Chinese-South African growing up in Apartheid South Africa, where we were discriminated against as non-whites, I grew up observing behavior and everyone around me to try understand why we were treated like this. It makes you question human behavior and drivers. So, it felt very natural to do this as a professional calling. I went on to study Human Sciences with Psychology as my undergrad degree, followed by a Bachelor of Commerce degree with Honours in marketing, specializing in advanced consumer behavior and customer equity management. I became obsessed by the neuroscience that underpins behavior… Why we do things and what makes us think? The author of Buyology, Martin Lindstrom, is my crush!
CMO COUNCIL: How would you describe your leadership style?
LEE MING: I believe that marketing is human-centered, requiring greater awareness and practice of human abilities like empathy and social intelligence. As such, my view is that women are intuitively better at marketing because many women are natural nurturers too and often more empathetic. This might be controversial, but if there were more women leaders in business and Government, I believe there would be a more synergistic approach to change and growth and long-term thinking, as we have different drivers. There is magic when women come together and I am a huge advocate, ally and avid supporter of women in leadership doing great things.
I really work hard to bring this to the fore in my own leadership style that is inclusive, supportive, collaborative and embraces diversity of thinking and cultural awareness and drivers. I am an innovator and ideas engineer and I love to also challenge and push people to their edges to do their best work!
CMO COUNCIL: What has been your biggest accomplishment in the last 12 months?
LEE MING: Professionally at Red & Yellow, creating and driving a big brand feel for a business in an increasingly competitive vertical. Challenges like tighter budgets and being able to achieve more results with less, including expansion into Pan Africa; and consolidating the brand and bringing it back to its roots, with strong USPs: reasons to believe in us, creating distinctive assets, and bringing us back to our "why". That is what I've championed. Our brand is disrupting the education sector in our market – through more points of presence, key indicators creating top of mind awareness, and through driving innovation.
I look for the opportunity to accelerate growth at speed. I move quickly and I try not to break things – I build things! I like being disruptive and taking a brand into a space that is uniquely ownable. Like our cheeky #WTF campaign, which was very distinctive, but very on brand. The brand recall from that campaign was amazing. As marketers we are moving at the speed of culture – we need to know how we play at this zeitgeist, in the world, at this moment, in the community, in this industry. Our #WTF campaign was representative, and we were in control - we are the founders and fans; we are the change. It was a hopeful, positive, aspirational campaign. A lot of the comms strat was about turning it on its head, as in "Wow That's Fantastic", "Wow That's Frustrating", and "We're The Future".
Then there is the work we did on the Metaverse – we were the first business school on the African continent to align to this new tech. We didn't want to pretend we were the experts, but we looked at how to create meaning in the Metaverse and how to take advantage of the opportunity. What we have done well is take our assets and dial it up and create something beautiful and distinctive. The campaign helped us up the ante – and we also developed a short course out of this. This, again, gave us an opportunity to expand our reach into other channels, media, and interest groups.
CMO COUNCIL: Please elaborate on Red & Yellow's creative DNA in distinguishing itself from other business schools?
LEE MING: I would say it is the creative magic and logic. For those who think and see the world differently, you belong. If you're a changemaker, innovator, disruptor or creator - we have a place for you. We want you to use your talents and do it in a mindful way that changes the world. Creative thinking and commercial application to solve business challenges. That is our absolute distinctive asset. That makes us unique on the continent.
We believe creativity is the most important skill to have. It's the one, dare I say, that will guarantee longevity and job security, as it's something that AI will never replace. And creative thinking is the foundation that is required to solve for challenges, to be able to resolve for shifts - the VUCA (Volatility, Uncertainty, Complexity, Ambiguity) in our world. It's creative thinkers that will be the disruptive innovators and changemakers because we look at the world differently and how to create meaning. Creative thinking is something people can't take away from you. That is what makes us so uniquely human and so powerful.
RELATED: AI Unleashes Hyper-Personalization, Hyper-Relevance
CMO COUNCIL: What market shifts and trends are impacting customer and competitive dynamics in our industry?
LEE MING: The rate of change, level of complexity and uncertainty. The need to constantly innovate. The pace has accelerated for marketers. We need to deliver more, with less resources, time, people, skills, money. At a macro level it will get worse. We will have scarcer resources going forward – that environment won't change. The goalposts will always shift. That is the biggest shift, and the second big shift is the rate of change in trying to find solutions through technology. That speed with which new tech is being developed means companies must pivot rapidly and the need will grow for more creative thinkers to solve challenges, more entrepreneurs, more small businesses. The question we all need to ask is, "How do you keep up with that rate of change and deliver your best work, knowing you are in this constantly evolving dynamic?"
CMO COUNCIL: Which digital marketing innovations are enabling your go-to-market process, customer value creation and campaign effectiveness?
LEE MING: Marketing automation is my number one go to - the ability to leverage off tools that will make our lives easier, allow consistent business as usual to free up your brain and thinking, to allow you to be an empowered marketer. The other one is data - my team know I am data obsessed. I am a scientific marketer and I've always been a precision marketer – I like to know my ROI intimately. I'm a very commercially minded marketer as a result. That does differentiate me.