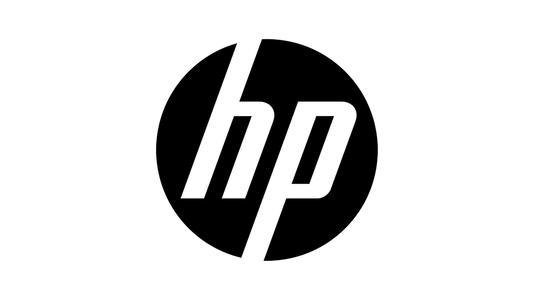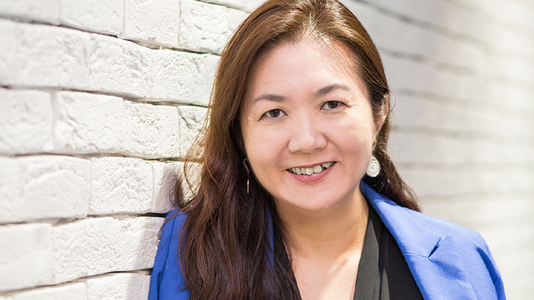 FOO SIEW TING
Chief Marketing Officer
HP Asia
Foo Siew Ting is currently the Chief Marketing Officer, Greater Asia. She is previously the Vice President and Global Head of Marketing Strategy and Planning, Print Category for HP Inc. Prior to that, she started her career as the regional head of Marketing Services and Personal Systems Marketing, for HP in Asia-Pacific & Japan (Chief Marketing Officer for HP Asia- Pacific & Japan). She is an established marketing leader with more than two decades of diverse marketing experience in international consumer-goods companies, including Unilever, Mars, Diageo and Fonterra.
Siew Ting is a marketing reinventor who has successfully drove business transformation by focusing on building customer centric data-driven marketing, creative storytelling and people – led culture focusing on creating MAGIC. Siew Ting is a strong advocate of using purpose – led marketing and creativity to build sustainable business for profit, but also for the communities they serve. Siew Ting is a firm believer in promoting diversity through inclusivity, women and youth. Most recently, she was listed 4 times in Campaign Asia's Power and Influential List of CMOs 2022. This is the 4th time awarding to the list, including that in 2021/2020/2018. She is also in the 2020 top 100 Global CMO Institute for real growth cohort for championing "human-centric growth".
CMO COUNCIL: What past experiences have best prepared you for the chief marketing officer/marketing leadership role?
SIEW TING: I see Great CMO needs to take on the following role:
A good balance of ART(Creativity Human centric ) & SCIENCE ( Data -driven ) of marketing in terms of experiences. In terms of leadership – a great combination of EQ + IQ – a leader who is a driver of change.
A great leader who can harness multiple cross functional team capabilities towards the customer voice and drive growth impact. I have diverse industry experience in my first 20 years of FMCG experience dealing, with iconic brands and companies and have helped them drive growth with E2E marketing experience and P&L experience – this has enabled me to be able to drive marketing impact tied back to business growth, brand growth and also value creation for the stakeholder's view.
Leadership – A believer in Purpose led and Servant Leadership – and believer of diversity in thoughts and collective in wisdom and a believer of harnessing ''human potential'' to bring out the best impact for brands, business and society. This has been my north start to continuous guide my leadership skill
Curiosity and believer in 'learn, unlearn, learn' and 'reinvention' – this has continuously help me to improve my own CMO sandbox from both functional experiences and leadership traits.
CMO COUNCIL: Do you consider yourself a high-velocity data marketer with on-demand, actionable intelligence, and timely decision support data to identify and harvest opportunities and revenue across all customer channels?
SIEW TING: Yes – I consider myself to be
CMO COUNCIL: What obstacles and complexities are you facing deploying marketing automation solutions and adtech platforms?
SIEW TING: In a startup, when the resources and business priorities is constrained by limited resources, the business problem will be how to grow a product – it becomes really easy – as all the functions will align to it. In a larger organization, 4ps might be spread across multiple function – as a result, we must deal with inter dept silos – hence the platforms need to talk to each other with an end goal to drive business revenue and outcome. This is the larger challenge in bigger organizations. Also with world moving towards a cookie less world, the need for Adtech platforms to really resolve this and drive marketing attribution to revenue is critical. Influencing the CIO agenda becomes key to a CMO role
CMO COUNCIL: Given the level of penetration and use of mobile devices, apps and social media in APAC, what new actionable insights are you gathering about your customer universe?
SIEW TING: Social media penetration, apps, mobile devices fast penetration in Asia Pac enable us to have faster TAT with understanding how our campaigns work and respond in market. It also enables us to do real time A/B testing. This is extremely important especially in this fast – changing VUCA world. IT enables us to draw insights with test, iterate and refine model. APAC is also evolution of new ways of marketing eg Social -commerce, Influencer model (led out of China ) , Social-selling – this results in us able to engage with customers faster and knows its impact on revenue and quantify marketing impact to revenue.
CMO COUNCIL: How are you blending and balancing human-based intuition with marketing science practices and disciplines?
SIEW TING: As articulated in Q1 – I am a firm believer that great marketeers need to have a balance of Human – based intuition and marketing science practices/ disciplines. You will need to have both skill sets to enable marketeers to be able to drive GROWTH- Business + Brand. This will voice down to talent strategy – in terms of training, capabilities build and recruitment strategy. Training/ Capability Build - Internally in HP, we have a framework which articulates the skills/experience required to build above capabilities. Teams are asked to measure themselves against this framework and KPIs and then also a development plan that help build them towards that which comprises of external training, career rotations / experience and on – the job- training.
For the topic on human-based intuition, I think I am a firm believer specially to have the right local members in market as part of our recruitment strategy. You will need local talent – who understand the nuance of local culture, who can represent the customers we serve in terms of cultural differences and nuances and to make sense out of the marketing data – to draw out insightful insights that are actionable. Last, but not least, it is impt to recruit marketeers who are both ART + SCIENCE marketeers and most imptly from an attitude standpoint – curious and keen to learn continuously