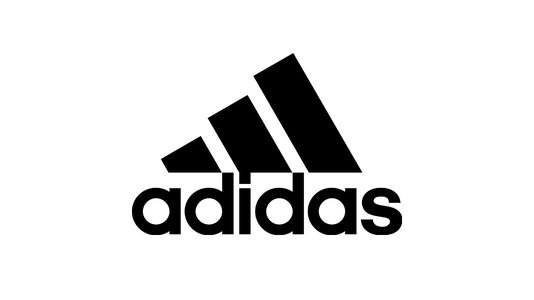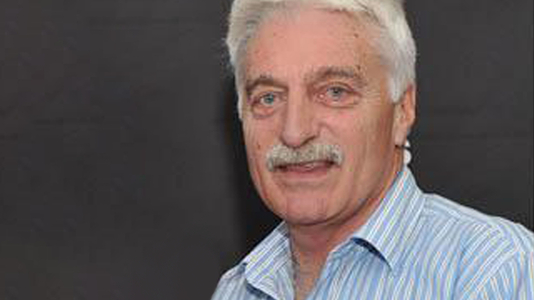 GAVIN COWLEY
Former Marketing Director
Adidas
CMO COUNCIL: Tell us a little about your background and how you got to where you are now.
COWLEY: My primary and tertiary education took place in the city of my birth, Port Elizabeth (now called Gqeberha) on the Eastern seaboard of South Africa. I come from a sporting family and I myself played rugby, cricket, and field hockey as a junior and senior international. I was a sponsored athlete of the Adidas brand for 10 years and eventually was employed by the German-based brand as Marketing Director for most of my working life. I currently live in Cape Town on the western coast of South Africa and have a wife and three children with a daughter and son in Cape Town and another younger son who lives in Portugal.
CMO COUNCIL: What are your priorities when it comes to organizational change, operational lift and staff development?
COWLEY: Probably due to my sporting background, I am a strong believer in teamwork as a core value of business development in organizations. This is where the importance of effective leadership is needed to provide the platform for positive employee personal growth. Remember that a happy employee is a productive employee!
CMO COUNCIL: Which digital marketing innovations are most enabling your go-to-market process, customer value creation and campaign effectiveness?
COWLEY: The speed of digital transformation since the advent of the pandemic has been quite remarkable. Speed becomes the operative word as business online becomes the buzzphrase. The challenges are many, accurately leveraging data and analytics, re-modeling personal skill sets in dealing with consumers away from P2P (person-to-person) to online, the creation of a new B2C experience where personalization is an important element, defining the new consumer needs and 'cutting the clutter' and so on. We are also seeing a move away from traditional event sponsorships as a traditional core of marketing. On a scale of 1-10, It is probably correct to add that the digital transformation is still very much work in process in terms of effectiveness.
CMO COUNCIL: If you could describe your day-to-day at work in 3 words, what would they be?
COWLEY: Re-invent x 3.
CMO COUNCIL: What's the best piece of career advice you've been given? Or what career advice would you give to developing marketing leaders?
COWLEY: The best piece of career advice that I ever received came from the great marketing guru, Tom Peters (author of In Search of Excellence, a summary of leading successful USA corporations). Tom spoke of a concept called MBWA (management by wandering around), using opportunities to embrace the workforce in their own immediate environment. What I loved about Tom's beliefs was his focus on the simplicities of business life. No 'rocket-science' in his opinion! This was verified by the top US companies that he researched. Years later Tom informed me that he felt his book had reached a level of redundancy, however, I disagreed with him as his principles remain, in my opinion, true to the needs of even modern-day business.
CMO COUNCIL: What are some of the secrets to better collaboration with peers in the C-suite and lines of business?
COWLEY: Traditional business saw a C-suite comprise individuals with unique skills and often operating independently in decision-making. This has changed rapidly. The finance guy is no longer in a corner office counting the beans, the sales and marketing guys are now joined at the hip, and management styles need to be far more inclusive. So, trust, teamwork, and knowledge transfer have become vital elements to C-suite success. Understanding, in-depth, all of the business silos becomes important for all C-suite members.
CMO COUNCIL: Where do you focus most of your time, attention, and brainpower on a day-to-day basis?
COWLEY: Building the next generation of leadership through knowledge transfer and key-learning experience.
CMO COUNCIL: What factors contribute most to your success?
COWLEY: Honesty, trust, and delivering on a promise.
CMO COUNCIL: What is your biggest challenge this year? How are you overcoming it?
COWLEY: Adaptation to the new world that Covid-19 has thrust upon us and ensuring that the umbilical cord with customers meets the new challenges. The most important element will be ensuring that the digital transformation is properly understood and properly executed by all involved.
CMO COUNCIL: Which digital marketing innovations are most enabling your go-to-market process, customer value creation, and campaign effectiveness?
COWLEY: This question has already been dealt with in point 3.
CMO COUNCIL: Marketing is undergoing a transformation with an emphasis on the digital channel, empowered buyer, fragmented customer journey, etc. How are you adapting?
COWLEY: Change, along with the need for immediacy, is very often the toughest obstacle to overcome in the business world. It is important for organizations to ensure that employees not only buy into the digital transformation but also understand why and how this needs to work and how to ensure it links to a customer-centric approach in the offering. Integrating target markets across multiple channels is not an easy task and leveraging data and analytics can provide strategic direction on the consumer journey. The words 'be brave' might be important considerations going forward. And remember that the customer is now both the king and the queen!
CMO COUNCIL: What marketing skills will be needed in the future and why?
COWLEY:
Digital literacy
Customer-centrism
Understanding trend development
Speed of decision-making and execution
Teamwork
All of the above will define the needs of the new world of business.
CMO COUNCIL: What past experiences have best prepared you for this role?
COWLEY: Key learnings that teach:
Understanding of the balance needed with business objectives and customer objectives / needs.
Best practice as a learning curve.
The importance of sharing successful (and failing) experience stories.
The building of a strong trust-based relationship with customers.
Acknowledgment that failure is an ingredient for future success.
CMO COUNCIL: How do you describe your leadership style?
COWLEY: Democratic and participative.
CMO COUNCIL: What market shifts and trends are impacting customer and competitive dynamics in your industry?
COWLEY:
Mobile optimization.
Social responsibility needs.
Focused digital activity.
Opportunities with streaming services.
Interactive marketing content.
CMO COUNCIL: What is your personal philosophy on marketing?
COWLEY: Developing a mutually acceptable relationship between marketer and customer / consumer to ensure growth of ongoing customer loyalty.
CMO COUNCIL: What's something your organization's marketing team does that sets you apart?
COWLEY: Regular, open, honest, trustworthy communication with all role players.
CMO COUNCIL: How is your organization leveraging data to improve customer experience? How are you bracing for a "cookie-less" world?
COWLEY: The honest situation is that leveraging data and analytics is still work in progress although acknowledged as critical to the future of marketing. The future will provide alternatives in many areas of marketing and business. Some of these might not even be present in the current day. The same can be said for a 'cookie-less' world. Alternatives need to be sought and digital channels will provide opportunities such as location and contextual marketing where accurate consumer data will continue to be available. In the longer term, brands can develop an even stronger trust-based relationship with consumers through new opportunities that will arise.
CMO COUNCIL: What are your three non-negotiable daily habits that you believe contribute to your success?
COWLEY: Trust, Teamwork & Transparency.
CMO COUNCIL: What is a quote or saying you live by?
COWLEY: Luck is where Opportunity meets Preparedness.