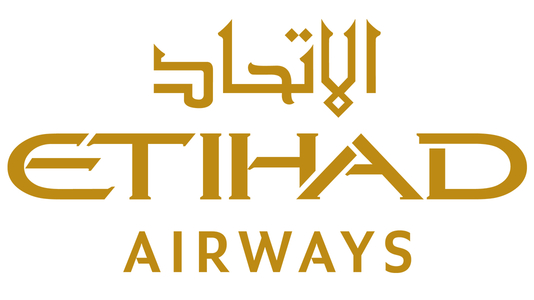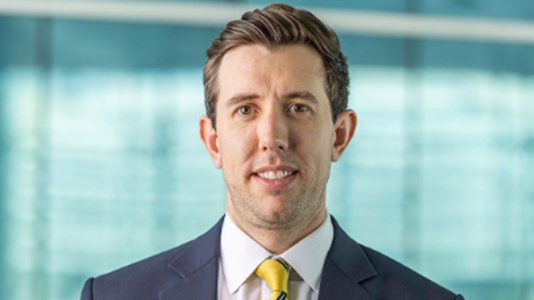 GEORGE PAIGE
Global Head of Brand
Etihad Airways
George Paige is the Global Head of Brand, Creative and Social at Etihad Airways. An experienced brand and marketing professional in the travel and leisure industry with over 10 years of experience leading highly creative and strategic teams to deliver compelling storytelling and campaigns. He has been based in the UAE since 2020, having previously held a number of roles in the themed entertainment industry. He moved to Abu Dhabi to lead the Brand Strategy for one of the region's leading entertainment destinations, Yas Island, and now for one of the world's leading airlines, Etihad Airways.
CMO COUNCIL: What past experiences have best prepared you for your current role?
PAIGE: I never thought that with a background in themed entertainment and leisure attractions I would be able to move laterally into the aviation industry – but at Etihad I have been incredibly fortunate to work with a team where my perspective on creative is welcomed. I thoroughly believe that industries benefit from cross industry experience, particularly from a creative standpoint. In this instance, the commonality between themed leisure and aviation is that at the very baseline, we are selling an experience. Whether that be a Warner Bros. rollercoaster or a first-class flight on the iconic Etihad A380. What is important is how you present that experience, and to the relevant audience.
CMO COUNCIL: How do you describe your leadership style?
PAIGE: For me, a leader must be honest, humble, authentic, and visionary. They need to be consistently thinking ahead whilst their team are empowered to execute. I truly believe in being a trusting leader of my team – as without my belief in them, they can never take ownership over their own work. One of the biggest pieces of advice I offer my team regularly is to always try and think strategically – a word that is banded around too easily nowadays, but boil it down into some key questions: What are the key strategic objectives of the business? How can you, within your remit, establish "enabling objectives" to ladder up into the strategic objectives of the organization?
CMO COUNCIL: What factors contribute most to your success?
PAIGE: Self-awareness. Something that over the years I have discovered is harder and harder to be reticent of, but you are the master of your own destiny – and without understanding your strengths or limitations, how can you expect to grow into the leader you want to be. You have to build a team that believes in you and your mission. You can only grow together. Then, you must be strategic in everything that you do, without a cohesive strategy, you can get easily distracted into the wrong focus area. Be people focused. I hate the term "soft skills" but what is traditionally known as soft skills is one of the most important skills you can learn and focus on enhancing over the years. Every interaction with another person is an opportunity, make the most of it and make an impression.
CMO COUNCIL: Where do you focus most of your time, attention, and brainpower on a day-to-day basis?
PAIGE: Working in the Middle East is one of the most unique markets I have worked in. The pace in which we operate, in a highly competitive industry, means that I spend a lot of my time focusing on the day-to-day priorities of the organization – whether that be social, creative in the next two weeks or new route launches the week after. Where I am trying to adapt my attention is to ensure my team have the sufficient level of support and that I can provide them with the strategic direction and focus that they need to deliver against their objectives.
CMO COUNCIL: What market shifts and trends are impacting customer and competitive dynamics in your industry?
PAIGE: The aviation industry will continue to always find ways to drive cost efficiencies, it is a low margin industry and with that comes its competitive challenges. Particularly in the Middle East where carriers are beginning to ensure that profitability is core to their success and longevity. In a region that is synonymous with exceptional service and quality – how do you maintain that experiential expectation whilst ensuring profitability? Moreover, how do we, as marketeers and brand experts, ensure that we are telling compelling brand stories that do not overstate what it means to fly but adds a layer of aspiration? It's incredibly challenging, but for me the quality of great agency partners and excellent creatives ensure that you have an externally referenced perspective in everything that you do.
CMO COUNCIL: What are your priorities when it comes to organizational change, operational lift, and staff development?
PAIGE: What I have found is that the aviation industry has a very low attrition rate when it comes to brand and marketing roles. Individuals tend to stay with their airline or in the industry for many years – and with that comes a level of insularity that needs to be addressed. As leaders we must address this and ensure the continual investment in teams' functional capabilities, whilst operating in an environment where they are empowered to take steps to enhance their capabilities. This is one of the toughest challenges I face in such a fast-paced environment.
CMO COUNCIL: Which digital marketing innovations are most enabling your go-to-market process, customer value creation and campaign effectiveness?
PAIGE: If you had asked me two months ago, I would have said automation in our display advertising. Asking me now, I would say the enhancements we are seeing with AI in the use of our creative functions – particularly Adobe's recent implementation of Firefly. I think the pace our teams can soon operate at with creative development will be outstanding. I can't wait to see how this gets better over time with rich media formats.
CMO COUNCIL: What has been your biggest accomplishment in the last 12 months?
PAIGE: For me it has been embedding the social media team to the core of our brand team. I fundamentally believe that an organizations' organic social media is a window to the brand – and that should sit at the heart of the brand team function. We have delivered high quality, engaging content that tells the Etihad brand story better than anyone else.