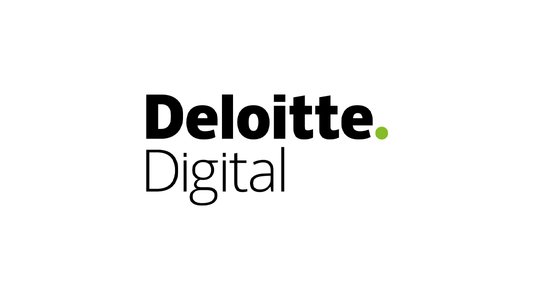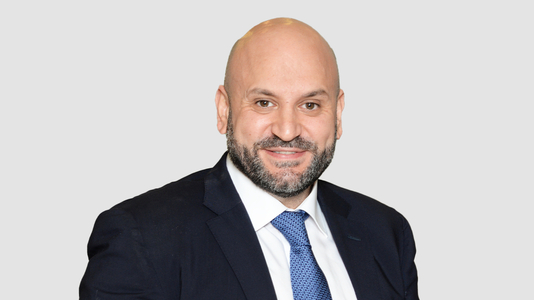 HUSSEIN DAJANI
Partner
Deloitte Digital
Hussein is a "connector," as Malcolm Gladwell defines in The Tipping Point. Coming from a family of many siblings, he is used to several personalities surrounding him at all times, dealing with them, and compromising. In the same way, he treats the people who he meets as an extension of his family. It is only natural for him. Thus, the connections he makes regularly benefit him personally and in business, often simultaneously.
Over the past few years, Hussein has worked with the likes of WPP and Publicis overseeing some of their largest regional clients (such as Saudi Telcom Co., Vodafone, Nokia, Nestle, Visa, and HSBC) and was fortunate enough to be recognized and awarded the renowned 'WPP Young High Potential Leaders' Award from Sir Martin Sorrell himself, as well as receiving regional awards from the likes of Gulf Marketing Review, which identified him as one of the 40 top marketing professionals in the region, being voted by the Huffington Post as among the 10 people changing the marcomm landscape in the MENA region, voted as being among the top 200 CX leaders globally to watch in 2021 & 2022, BTX Top Executive Award 2021, BIZZNXT AWARDS 2022, & lately CX Professional of the year 2022.
Hussein also sits on the Advisory Board of CMO Council Middle East, CXPA Middle East Regional Leadership Council, and is an Advisory Director with The Customer Institute.
Since working on the agency side, Hussein has transitioned to client side & worked with some fantastic brands, that are crossing the digital and experience divide, in senior leadership roles.
Hussein's core expertise lies in the Digital Marketing and Tech space, evolving over the years from a pure player marketeer. Starting his career with some of the worlds' greatest communication companies, prior to joining Deloitte Digital as a Partner for the Advertising, Marketing, CX, & Commerce offering, Hussein was the GM for Digital & CX Transformation with Nissan Motor Co. for Africa, Middle East, India, Turkey, and Oceania overseeing some of the most dramatic customer transformations the company has had to go through in recent times. His contribution to the organization was recognized by senior leadership and lead him to winning the AMIEO Chairperson Nissan Way Award in July 2021.
CMO COUNCIL: If you could describe your day-to-day at work in 3 words, what would they be?
HUSSEIN: My life manifesto, be it personal or professional, lies around 3 words: Seize the day.
CMO COUNCIL: What's the best piece of career advice you've been given? Or what career advice would you give to developing marketing leaders?
HUSSEIN: An old friend once wrote down a phrase and asked me to meditate on it: "Maturity is the ability to manage uncertainty." I find myself coming back to those words of wisdom again and again, and using them as a rudder to navigate my life, which I hope can be characterized by this complex definition of maturity.
CMO COUNCIL: What factors contribute most to your success?
HUSSEIN: My personality, character, and empathy / compassion.
CMO COUNCIL: What is your biggest challenge this year? How are you overcoming it?
HUSSEIN: I recently joined Deloitte Digital in an industry (Professional Services) which I never worked in before. As much as this journey excites me, and I am sure will be a very rewarding one, it will be a big challenge to me which I look forward so much to learning and adapting to.
CMO COUNCIL: What is your personal philosophy on marketing?
HUSSEIN: Evolve or vanish! The world of marketing is changing at a very fast pace, what worked a couple of years ago doesn't necessarily mean it will or should work now. You need to keep evolving, testing, trying, and learning otherwise you're obsolete.
CMO COUNCIL: What are your three non-negotiable daily habits that you believe contribute to your success?
HUSSEIN: Curiosity, Passion, and Determination.
I am never satisfied with easy answers, with simple explanations: there always has to be something else, something more interesting and complex beneath the surface of things. This is perhaps a defense mechanism: growing up in a country like Lebanon, in a city like Beirut, where the sectarian civil war colored so much of my childhood and taught me early on that much of the circumstances of life are beyond one's control, and that loyalties are both multi-layered and multi-faceted, I also learned that knowledge is power. Exercising one's mind allows one to travel beyond the personal limitations of borders, of place, of culture, of circumstance. And perhaps this gives a measure of feeling some control over a world that is so uncontrollable. This curiosity then informs my entire life philosophy.
CMO COUNCIL: What is a quote or saying you live by?
HUSSEIN: "Nothing to lose, everything to gain." My father used to (and still does) tell me this statement ever since I graduated from University. And time proved he is right about it. It never failed me but rather helped shape my character and endurance to every challenge or roadcross in life.