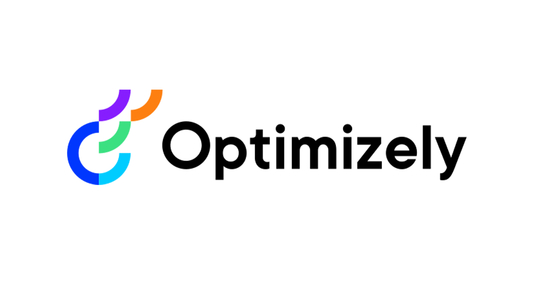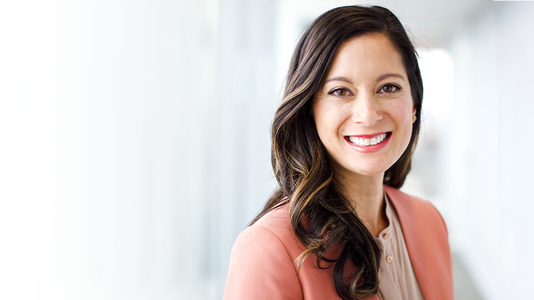 KIRSTEN ALLEGRI WILLIAMS
CMO
Optimizely
CMO COUNCIL: Tell us a little about your background and how you got to where you are now.
ALLEGRI: Currently, I am the CMO at Optimizely where I lead our global marketing and communications strategy. Prior to Optimizely, I held marketing roles at SAP, BusinessObjects and Opsware. Throughout my career, I've been fortunate to learn from talented people across nearly every line of business in B2B technology, and I've met many mentors who have shared important lessons about life and work. These mentors taught me to embrace my cultural identity in the workforce with gusto and helped me navigate through very delicate transitions – such as maternity and medical leave - with understanding and flexibility. By working closely in partnership with leaders who managed with compassion, I have taken risks and challenged myself, knowing I would have immense support if something went awry. Without these mentors, my career trajectory may have looked very different – and to this day, I make a conscious effort to pay it forward – leading my teams with the same level of care and compassion.
CMO COUNCIL: If you could describe your day-to-day at work in 3 words, what would they be?
ALLEGRI: As CMO, I continually challenge myself to understand the "why" behind customer engagement. I seek to decode the world in nuanced ways by anticipating new revenue streams and fresh offerings to give brands a competitive advantage. So, if I were to describe my day-to-day in three words, they would be inquisitive, future-focused, and solution-oriented.
CMO COUNCIL: What market shifts and trends are impacting customer and competitive dynamics in your industry?
ALLEGRI: We're seeing a number of shifts as organizations and customers prepare for an expected recession. Customers are holding onto their wallets a little more closely, which is leading to greater competition for limited consumer dollars. At the same time, marketing teams are working not only with reduced budgets, but also expectations to deliver similar, or even higher, results.
These organizations can't react to this pressure by simply reverting to successful campaigns of the past and cross their fingers it works. Cookie cutter approaches rarely works and the customers' increasing expectation for personalization creates an even greater urgency for agility. Instead, they must continue to execute creative campaigns to successfully ride out a recession. This can be daunting, but thankfully, risks can be reduced and ROI can be enhanced with experimentation and investments to improve the digital customer experience with first party data. By taking the time to test and analyze insights, teams can quickly learn what experiences will perform the best and minimize risk while maximizing their budget's.
CMO COUNCIL: What is your biggest challenge this year? How are you overcoming it?
ALLEGRI: The role of the CMO has never been more complex. We're managing economic volatility, growing customer expectations, increased consumer skepticism, and evolving digital transformation all within a hybrid work environment. Before early 2020, many creative campaigns were born in conference rooms or through organic conversations with colleagues, but now, we're collaborating across different time zones. This has a greater impact than we may realize.
We recently surveyed marketers from across the globe to learn more about this challenge and found that 92% of marketers believe hybrid work environments have lessened their team's ability to develop creative ideas. Because of that, identifying other roadblocks to creativity as well as how we can unleash marketers' creativity in this remote world, have been key focuses for us over the last year. At Optimizely, we took a deep dive to identify new ways to inspire creativity. In fact, we acquired Welcome to help other marketers collect content, ideas, and documents in one central location to better support collaboration and ideation.
CMO COUNCIL: What marketing skills will be needed in the future and why?
ALLEGRI: Marketers must develop an understanding of the supply chain and how to be truly creative in the WFH-era, especially amid a time of increased economic volatility and growing customer expectations.
Supply Chain : I am passionate about solving the connection between customer demand and delivery – and I believe marketers who have this knowledge will excel. This is because it is especially important to explore how companies can deliver new products and services to customers in a way that is sustainable for the planet. Consumers want to do business with organizations that are authentic and hold similar values. As businesses become increasingly aware of their climate impact and pursue more sustainable practices, marketers can ensure these endeavors are transparent, so buyers feel confident in their purchase.
Creativity : Creativity is a skill that will always be essential to developing strong marketing campaigns, but it's been increasingly harder for teams to tap into their creative sides recently. Optimizely's study uncovered that 93% of marketers believe their creative ideas were better before the pandemic. This reduction in creative thinking can greatly impact customer experiences and in turn, brands' reputations if changes aren't made to better support teams. By combining creative skills with the right content management, experimentation, and collaboration tools, marketers can utilize the insights needed to be thoughtfully creative and elevate customers' brand view and loyalty.
CMO COUNCIL: What past experiences have best prepared you for this role?
ALLEGRI: I've been a classically trained, professional opera singer for nearly 25 years – and my musical experience has drastically elevated my marketing skill set. This is because marketing is an art and a science, requiring CMOs to use both sides of their brain daily. For example, I recently brought the artistry and performance-readiness I learned through my musical background into a new visionary content series called 'Digital Masterminds' which features conversations with top leaders in marketing, digital, and growth. Our industry often celebrates the design and creativity of big consumer advertising campaigns, but we often forget to acknowledge all the behind-the-scenes digital creativity that B2B marketers are engaging in every day, particularly when it comes to developing and driving impactful digital experiences. This series looks to bring some of that creative work to the forefront of our industry and celebrate it in a meaningful way.