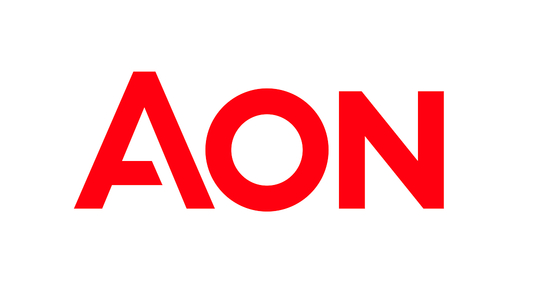 MATT TAYLOR
CMO: Enterprise Clients & Innovation
AON
Matt Taylor is a diversified marketing and communications executive with over two decades of experience driving success and innovation within the financial, professional services, and manufacturing industries. Serving as the CMO of Enterprise Clients and Innovation at Aon, he manages a team responsible for developing and executing marketing strategies and programs for the firm's largest multinational clients. He has earned a reputation as a trusted advisor to C-suite and executive leaders, consistently delivering innovative solutions that align with strategic business goals. Additionally, he is a lean six sigma black belt with a keen expertise in change management and business optimization.
CMO COUNCIL: What would you say is the biggest challenge marketers are facing right now?
TAYLOR: The acceleration of technology, specifically AI and Generative AI, is the biggest challenge marketers are facing right now. I think that challenge will lie in how we face it and the adoption curve, if you will, from understanding its capabilities, to how to embed and embrace it within a marketing and communication organization, and ultimately leverage its capabilities to support our marketing activities.
CMO COUNCIL: How has the role of the Chief Marketing Officer changed over the last couple of challenging years?
TAYLOR: It's twofold. One, new challenges have emerged. The talent risk we are all experiencing - attracting and retaining talent in a hybrid virtual world and with people working remotely as an example; and two, how the communication landscape has changed. Often, we talk specifically about marketing, but communications are also an integral part of the CMO role and communications has really changed in a lot of ways. From new ways of keeping colleagues connected and communicating internally within the organization, to externally in the market with your clients or getting your narrative and story out there. I think the CMO maybe hasn't changed, but the last couple years has reinforced the important role marketing and communication play in understanding the needs of our audiences and being able to adapt to meet them where they are.
CMO COUNCIL: What would you say is your personal leadership style?
TAYLOR: I would say, inclusive. It is so refreshing to bring new ideas to the table and collaborate. I very much promote bringing any and all ideas to the table and working to accelerate and elevate the best of those ideas to drive meaningful impact for our clients. I like to think I am intentionally supportive of my team and how I can help them achieve their own personal and professional goals. I like to have fun. I like to find the right balance of work hard and play hard, ensuring people have the time they need to rest and recharge. Celebrating my teams' successes and recognizing the contributions of my colleagues brings me a lot of happiness and inspiration.
CMO COUNCIL: What was your defining career moment, and what did you learn from the experience?
TAYLOR: I would say it was my lean six sigma black belt role. It was such an immersive experience where you received the necessary training and tools, but then you were put into a business project where you were responsible for understanding the full operations and complexities of an organization and seeing the end-to-end process and experience of how to run an organization; and then through change management, drive new processes and efficiencies that show real impact. It was probably the most challenging role I've ever had, but one of the most rewarding of my career.
With this experience, I learned a lot about stakeholder and change management and measuring impact. So much about marketing and communications is how we partner with our stakeholders and help navigate and optimize change to reach business and commercial goals. I am thankful for what the experience gave me and for having the opportunity to translate those learnings to other practices.
CMO COUNCIL: Please share advice for marketers navigating accelerated change and a decade dominated by disruption?
TAYLOR: Listen to your clients, understand what they need, whether that is your internal stakeholders or customers. The easiest way for us to be successful is to truly understand the needs of the client and leverage the integrity and expertise of our practice and how we bring that to help serve those needs.
CMO COUNCIL: What is the secret to a better collaboration with the C-suite?
TAYLOR: Trust is a really essential element between a CEO and their CMO. It's two way trust – one that the CEO trusts their CMO to understand every aspect of the goals and objectives that they are trying to achieve, and to really have that seat at the table; and to be a real thoughtful partner in building strategy. Secondly, the CEO needs to trust that their CMO can then build an effective marketing communications program that can execute on those goals and objectives.
CMO COUNCIL: What factors have most contributed to your success as a CMO?
TAYLOR: I have had the great privilege of working alongside some very inspirational leaders who continue to challenge me, while supporting me at the same time. But as important, I have such an incredible marketing and communications team. We all support one another and share the same goals in supporting our business partners. Collaboration is key - we all just roll up our sleeves and jump right in. I feel both lucky and grateful for how they help me succeed as a CMO.