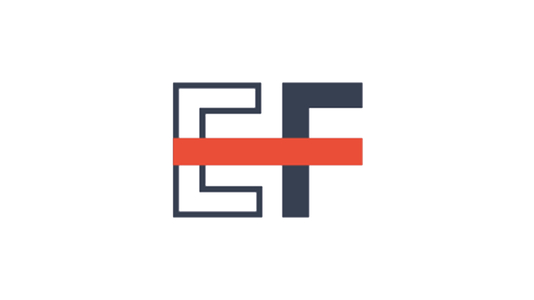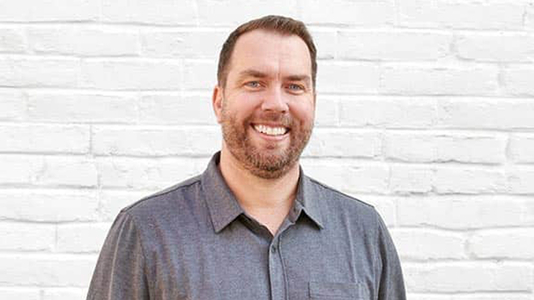 MIKE SCHAFFER
CEO
Echo-Factory
CMO COUNCIL: Tell us a little about your background and how you got to where you are now.
SCHAFFER: I got my start in advertising as a photographer. I started working as a photo assistant for another photographer who did commercial advertising work. After a few years, I went out on my own and opened an advertising photography studio.
My first paying gigs were photographing bands for an LA-area magazine. It was wild to be sent to meet big-name music artists and be expected to tell them what to do for a photoshoot. At first, I really didn't know what I was doing, but I figured it out.
I worked with ad agencies and had a few clients I worked with directly, and they'd often ask if I could do other marketing projects for them. So I thought: Maybe I can?
After a few years, I convinced a creative director I'd worked with that she should join an agency I was starting. That was the beginning of Echo-Factory.
We started out with about four of us in essentially a commercial garage in Upland. We grew, moved to actual offices in Rancho Cucamonga a few years later, and then made the move to Pasadena in 2014. Now we're a true full-service agency with about 20 people full-time, supplemented with some freelancers whom we have long-term relationships with.
CMO COUNCIL: Which digital marketing innovations are most enabling your go-to-market process, customer value creation and campaign effectiveness?
SCHAFFER: In the 15 or so years that we've been doing this, we've seen some real shifts in the opportunities for digital.
When we got started, a business could have a serious advantage just by understanding and using digital marketing on almost any level. You didn't have to be tremendously sophisticated. You just had to take advantage of the tools that were available.
Over time, digital marketing went from something that separated you from your competition to the de facto standard. It'd be rare to find a midsize business today that doesn't have at least a moderately sophisticated digital marketing campaign.
In recent years, more and more "hidden opportunities" have come in the form of traditional strategies. I'm not at all suggesting that digital is played out. There are still plenty of opportunities there, as well as benefits from sophisticated strategies. But the trap I see more often today is totally overlooking traditional advertising opportunities because digital has become so commonplace.
Our digital team tells me that there are some markets in which individual keywords can cost over $1K per click on Google's search ads. If you're in those markets, you'd probably better look at other opportunities.
That's an extreme example, but nearly any brand can benefit from looking at all their options and being smart about picking the options that will bring them the strongest ROI, whether those are digital or not.
CMO COUNCIL: If you could describe your day-to-day at work in three words, what would they be?
SCHAFFER: Talking. With. People.
I get that for a lot of people, meetings, networking and events are exhausting. They do it because they have to for their careers, or they feel obligated to.
I do it because I genuinely enjoy it.
Whether it's meeting with our clients, working with our internal team or talking with other business owners in the broader Pasadena community, I have a great time.
CMO COUNCIL: Where do you focus most of your time, attention and brainpower on a day-to-day basis?
SCHAFFER: The entire business of our agency is helping our clients solve problems that can be solved with marketing.
I've found that running an agency means being a generalist: someone who knows a little about a lot of things, from EBITDA and funding rounds to conversion rates and UX principles. And then finding a team of really smart people in each of those areas (and lots more), and pointing them in the right direction.
I spend about 20% of my time and focus on working directly on solving our clients' challenges, and about 80% of my time on developing and directing a team of very smart people who can solve those problems much more effectively than I ever could.
CMO COUNCIL: What factors contribute most to your success?
SCHAFFER: I'd say two factors: a willingness to say "yes" and a constant drive to make our agency even better tomorrow than it was today.
There have been a lot of times when I've jumped completely blind into something completely new — from founding the agency to taking on new initiatives and capabilities to bringing in new people. I haven't gotten it right every time, but I don't know that I've ever shied away from an opportunity.
At the same time, I recognize my own limitations. I've been intentional about surrounding myself with people who have strengths where I have weaknesses and finding mentors who have already gotten to where I'd like to be.
CMO COUNCIL: What is your personal philosophy on marketing?
SCHAFFER: Be honest. And if you can't, find a product that you can be honest about.
Here's a not-so-secret secret: It's way easier to sell a good product than a bad one.
We've always believed in working for people we like, who make good products and services.
The few times we've broken that rule and taken on clients whom we didn't get along with or whose products we didn't believe in, we regretted it.
Now, it's one of the first things I consider. If I was in this company's target demographic, would I buy their product or hire them?
If the answer's no, there's probably not much opportunity for a good agency/client relationship there.
CMO COUNCIL: What's something your organization's marketing team does that sets you apart?
SCHAFFER: We work to make our agency act like a part of our clients' internal marketing teams.
Practically, that means we're not just executing campaigns or delivering content — we're also working alongside them to solve their business challenges.
We think of our services in three "buckets": strategy, creative and media. We start our client relationships with a pretty in-depth strategy process so that we can identify those challenges and make a plan to address them, then we execute with the creative and media pieces, going back to frequently update the strategy as needed.
Because every client is unique and has unique business needs, we do different things for every client. That can take more time and effort than agencies that have figured out how to sell more rigid "service packages," but we and our clients also believe that this drives better results.
CMO COUNCIL: How is your organization leveraging data to improve customer experience? How are you bracing for a "cookieless" world?
SCHAFFER: I think that many people overestimate the benefits of the type of cross-site user tracking that's largely going away.
There was a study a few years ago that found around a 2% increase in conversion rates when advertisers had access to that type of data.
2% isn't nothing, but it's also not quite "the sky is falling" territory that some people are making it out to be.
So, we've lost some user tracking capabilities that, to be clear, were valuable in some scenarios. But, there are so many other opportunities to both understand what consumers are looking for and give that to them.
I guess my short answer to "a cookieless future" is to just be better in other ways: Be more creative, make better ads, take advantage of other opportunities, etc.
I'll bet with a little work, you could make up that 2% in lots of places.