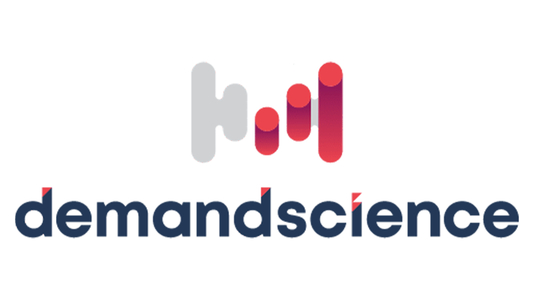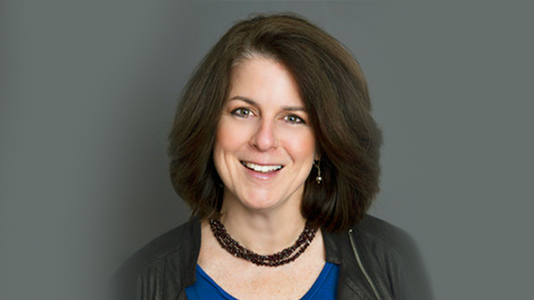 MONICA SULLIVAN
CMO
Demand Science
Monica Sullivan, CMO of Demand Science, is a marketing leader with extensive experience building and leading teams and creating capabilities to achieve objectives in high-growth, dynamic organizations. Before joining Demand Science, she served as SVP B2B Marketing at Gannett. Previously, she held senior positions at Constant Contact, d50 Media, Caesars Entertainment and Digitas. Monica is responsible for marketing and branding across the Demand Science family of brands, and further accelerating the company's success.
CMO Council: What need or pain point is Demand Science addressing in the sales and marketing integration area?
Sullivan: Demand Science creates strong ROI for our SMB, Middle Market, and Enterprise clients by providing a one-stop-shop for data, demand generation, intelligence, content, and analytics solutions. As a result, we solve myriad pain points for our customers. Here are two prime examples relating to the integration of data health and data quality:
Sales and Marketing pros are also always in need of updated and accurate contact information and better industry data. NAICS/SIC appends are often completely incorrect, and people are changing roles all the time. Further, with COVID, mobile numbers are more vital than ever before for reaching customers and prospects, as people have not been near an "office phone" for months or years. All this points to a need for updated, healthy B2B company and contact data.
Sales and Marketing pros are inundated with vendors selling data, including intent, to improve segmentation and lead nurture strategies. The process of vetting vendors is time-consuming, and the price tag can be costly to add multiple types of intent to the marketing tech stack. Especially since most marketers are using 3+ types of intent data, often from a mix of providers.
CMO Council: What sources of data and actionable insight do you harvest to identify and predict B2B buyer intent?
Sullivan: At Demand Science, we have four types of intent that we bring together to better predict the buyer's likelihood to be in market for a product or service: First party data, trigger-based intent, decisional intent and content engagement. Each plays a role in our approach to prioritizing leads and predictive scores.
First party data: Fresh data aggregated, analyzed and prioritized through tracking our campaigns and database for content consumption and behavioral trends.
Trigger-Based: Actionable data gathered using AI technology that monitors millions of online interactions across Social Media, SaaS Review Platforms and Technology Forums.
Content Consumption: Real-time content consumption trends gathered from 3 million companies across 100,000+ keywords.
Decisional: 1st Party data strategically nurtured from survey engagements and intent activity.
CMO Council: How is this done at scale and delivered to key enterprise stakeholders and partners in the business demand chain?
Sullivan: Our Enterprise stakeholders and partners often work with us in two ways:
For Opt-in marketing lead campaigns that leverage our data to deliver targeted leads at scale across millions of business buyers, primarily buyers of our clients' software. We deliver leads for many of the largest software and sales brands globally, leveraging these insights to find the right decision-makers. Our ability to excel in this area is a differentiator for us, and a difference-maker for our customers who want to move past other providers who may give "opt in" leads for titles who are not true buyers.
ABM and sales list enrichment for improved segmentation and lead conversion to revenue, through a SaaS platform that leverages all of our predictive intent plus technographic installs, and includes LinkedIn profiles for every one of our 60MM+ contacts. Marketers can also use this for LinkedIn campaigns targeting specific buyers.
Related: Join us for our webinar, "The Exponential Power of Collaborative Marketing" July 27th at 10:00PST. Register here.
CMO Council: How are your customers embracing and using your Revenue Intelligence Platform?
Sullivan: Users log into Leadiro.com, which is fueled by Demand Science's Business Intelligence Engine that brings together four types of predictive intent data, firmographic data, technology product installs, and AI-driven insights that prioritize likely in-market buyers.
Additionally, we continue to invest in solutions that accelerate sales productivity beyond these insights, such as our recent acquisition of Airborne App announced on July 20th of this year. We have completed six acquisitions over the past year to support the one-stop shopping for intent and insights that will better meet the needs of sales and marketing pros who are responsible for driving revenue growth for their organizations.
CMO Council: Which ones have had the most success and how are they tracking ROI?
Sullivan: While we have numerous ROI proof points, one of the most important is the recurring/repeat revenue from our customer base, with a retention rate we are proud of, across top tech and software companies as well as agencies who work with these large clients and would not continue to choose us without measurable returns that map to their specific goals and needs. Clients routinely tell us that we are providing better outcomes than other providers they have tried for demand generation solutions. We also received the "highest estimated ROI" G2 crowd badge for Leadiro for 2021.
CMO Council: In what way does Demand Science advance conversion rates, time-to-revenue and deal value?
Sullivan: Our mission is to provide the healthiest and most predictive global B2B data and intelligence for sales and marketing professionals. Armed with better predictive intent and insights, sales pros waste far less time reaching customers who are not truly in market for products, and marketers can do a better job delivering qualified leads that are more likely to convert into revenue. This includes the use of several intent signals to weed out people who are just reading related content but aren't really decision makers, as well as competitive software products that a company is hoping to displace.
And, once our customers are talking to the right people at the right time about the right needs, Demand Science has solutions for every stage of the demand generation funnel that enable B2B technology solution providers to accelerate their marketing and sales process and drive revenue.
More like this:
Executive Perspective with CMO of Five9, Genefa Murphy
Get to Know Chief Brand Officer of GE Appliances, Bob Park