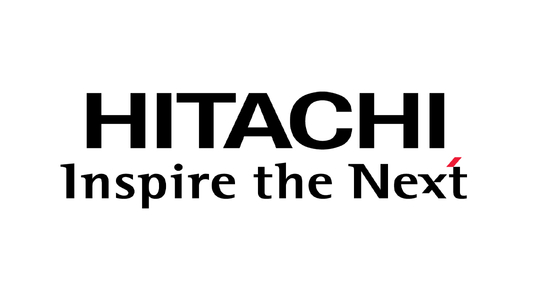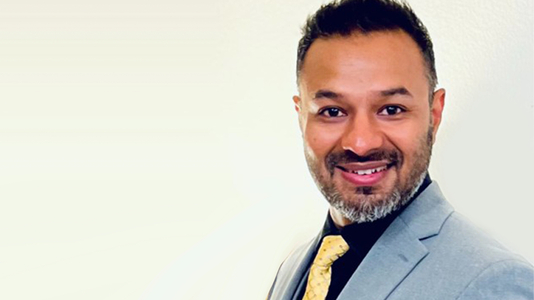 NAV THETHI
Senior Manager for Web and Digital Experience
Hitachi Vantara
CMO COUNCIL: What past experiences have best prepared you for this role?
THETHI: I come from a very diversified background and experience over the course of my career for the last two decades. After finishing my master's in business economics (M.B.E.) from Guru Nanak Dev University in India, I gained a bunch of exposure with economics and operational research. But my journey started with web development during an internship at a tech startup and that too when the dot-com bubble was about to burst, and it rightfully did. Enough surprises already, no?
Over the next few years, I walked up my way through various roles involving technology, management, business, marketing, and customer-facing roles. Data was around everything I was doing throughout the course of my journey. Of course, coming from economics and statistics, it's impossible to stay away from it. I certainly learned to enjoy visualizing data and interpreting reports into actionable tasks.
In my current role at Hitachi Vantara, I look after digital experience on corporate website and managing marketing tech stack that caters to B2B audience including enterprise-class visitors from several Fortune 500 companies.
I can confidently claim that I feel proud to have such diversified experience that helps me perform in my current role not just to talk about business and strategy with leadership but also to explain it to the technical folks in their own terms.
CMO COUNCIL: What factors contribute most to your success?
THETHI: Whatever I do, I keep the customer in front and center of all my strategies and aligned outcomes. Strategy is just the starting point of any marketing campaign. But in order to create an awesome customer experience, execution is the focal point. Operational excellence and efficient program management are the pillars to make any digital strategy succeed. I keep looking for new ways to orchestrate all such factors at their best potential.

I read somewhere, "Customers buy holes, not drill." and that is so true. No one wants a drill; all we want is a hole. We as customers buy a product based on the value we want, and not just for the sake of the product itself.
In the digital world, the pre-sales experience of the customer facing touchpoints in the buying journey is equally critical than the product itself that you are selling. For example, a corporate website is a first impression asset for any business. At my work, I keep my focus on customer experience in the center and front every time I plan scope of any change, small or big, to my organization's corporate website. Marketing is not just for awareness and creating demand, but to build a brand as we want it seen from the customer's eye.

To all the B2B sellers, you are also a customer for other B2B sellers. You know what experience you would like or not with your suppliers. This is half the job done already to define your own customer experience.
CMO COUNCIL: If you could describe your day-to-day at work in 3 words, what would they be?
THETHI: Holistic. Economics. Quick.
To elaborate this a little:
Think holistically.
Implement economically.
Act quickly.
People have big intentions and goals to achieve but are often skeptical about taking the first step. But in today's age, timing is very critical, so it is advisable to start small but start early. If you plan to achieve bigger goals, it certainly is not going to be easy. You must maintain quality and evolve quickly.
We can't be perfect on day one but we must have a goal to challenge ourselves so we should think big to start with. Big goals take time to achieve, and it takes a lot of effort. Timing is crucial in today's competitive market. I define my expected outcome along with constraints around the current situation. Just start working, and over time expand your horizon with continuous feedback loops as well as data analysis.
CMO COUNCIL: What is a quote or saying you live by?
THETHI: I'm so obsessed with, "When in doubt? Zoom out.".
Well, that's true in almost every situation we have trouble in. Like,
Analytics data shows improvement, but revenue is not getting better? Zoom out, you might be missing another dimension.
Employee performance dropping? Zoom out, possibly that's from the non-work part of life.
Feeling saturated at work? Zoom out, pick a problem from the boss's list, and help solve it. There are more problems than solutions out there.
No time for exercise? Zoom out, it's all about defining priorities and you'll suddenly find all the time you need.
When in doubt, zoom out before you quit, and your perspective will change.
Don't miss out the intangible part in visuals. Empathy and emotions play a great role in today's marketing phenomena even when customers are so intelligent and self-educated about the product they're looking to buy. Often organizations focus on revenue and new customer wins on their dashboards, but don't pay much attention to customers signing off because of bad experiences, because the overall revenue chart with other customers is going up.
CMO COUNCIL: What are your three non-negotiable daily habits that you believe contribute to your success?
THETHI: I don't have anything static in my life. Stability is not my type of thing. I'm a learner and anything that tempts me to learn more, I'm all on it. I always find reasons to explore more.
I can break my daily habits down into:
Always learning one more topic which can be from books, videos, webinars, books or even through training. With this habit, I became a collector of professional certifications and credentials on several subjects. I believe in learning a lot beyond just my area of work. Currently also, I'm undergoing a course of marketing leadership soft skills with Harvard Square. I'm always learning…
Ask lot of 'why' questions because I feel stupid to do anything that I don't have enough clarity on. Asking a lot of questions actually helps to bring additional value in the outcome.
Sleep early and wake up before sunrise. Mental health is crucial to be creative. We're not talking enough about mental health significance at work. I'm an early riser so I must sleep early, and it really helped me for a very long time to stay energized throughout the day, and especially during Covid-19 stay-at-home time when we didn't have a set working time to start or stop the clock. By waking up early, it provides me enough time to get freshen up, plan my day and goals before my first meeting of the day. I am known to folks who wake up just a few minutes before their first meeting. I don't understand how and when they plan their day and priorities?
All these 3 habits help me to be better at work.
CMO COUNCIL: What is your personal philosophy on marketing?
THETHI: Marketing is an art as well as science at the same time. You have a set of starting points and then it's all about you continuing to try new things and improve your strategies that fit your business to get in front of your intended customers. Science in marketing can be replaced by artificial intelligence (A.I.) and machines at some point, but the art segment of marketing needs human and emotional handling on customers' psychology as they are not very predictable.
Marketing is not just about your own business and operations. It's like driving a car, where you have to also keep an eye on your surroundings for a smooth ride home. Tracking competitors is equally critical for marketers to re-strategize your marketing initiatives.
Customers engage better when they receive relevant experience within their comfort level. Marketers must have reliable customer touchpoints that are easily accessible and respond accurately and quickly. It takes effort at a holistic scale, but it's possible. The more social and connected we are with the customers, the more value we can bring to them.
CMO COUNCIL: What market shifts and trends are impacting customer and competitive dynamics in your industry?
THETHI: Composable DXPs are impacting go-to-market strategy and time-to-market for new features, products, campaigns etc. Customers are looking for more trendy and personalized experiences than ever before. They need best-of-breed solutions and to implement it at scale, companies need to adopt a customizable strategy. Customer dynamics are hugely impacted by next gen trends and companies need flexible DXPs to adapt to shifting market structures. This will change the horizon of digital experience in both B2B and B2C markets.

Customers are already looking at digital-first engagements as we are shifting to do everything online. The expectations are higher than ever before, and companies are expected to keep up. And as these expectations are soaring high, maintaining agility is a prerequisite. Composable DXPs give marketeers the tools they require to create engaging digital experiences, with the agility to do it faster and cheaper. This new way of managing digital experience put a lot of power in the hands of the marketeers to create fresh and new experiences quickly for the businesses to stay ahead of the game.
CMO COUNCIL: Which digital marketing innovations are most enabling your go-to-market process, customer value creation and campaign effectiveness?
THETHI: Real-Time Personalization has been the best-in-class innovation I feel we have in the digital marketing world. In the last few years, it has changed the whole phenomena of running campaigns and handling visitors to websites in both B2B as well as B2C sectors. I remember when we were first testing personalization tools many years ago, we set up a targeted campaign for visitors from one of our competing companies on our corporate website to view Careers page directly. This was a funny test for a very short period, but we did learn a lot from that to run serious and larger tests later. I love to work with likewise leaders who can risk to experiment and have "fail fast forward" mentality.
One major reason for the lack of action by companies is that "new strategies" are often not strategies at all. We relooked our personalized experience strategy holistically and redefined the roadmap to run it. We had to make major changes on the website also to better comply with strategy. As I mentioned already, Operational excellence and efficient program management are the pillars to make any digital strategy succeed.
"Your most unhappy customers are your greatest source of learning."
According to a study, 96% of marketers believe that personalization helps to advance customer relationships. It helped 88% lift in business results, 63% increase in conversion rates, 61% improvement of overall customer experience, and 57% increase in visitor engagement.
Personalization is no longer a "nice-to-have" but a "must-have" attribute for brands to win customers' loyalty. This, when combined with data-intelligence and omnichannel, can do a lot to target audiences throughout the funnel by delivering the relevant content. Data insights and understanding of customer intent are critical to provide that experience to please the customers.