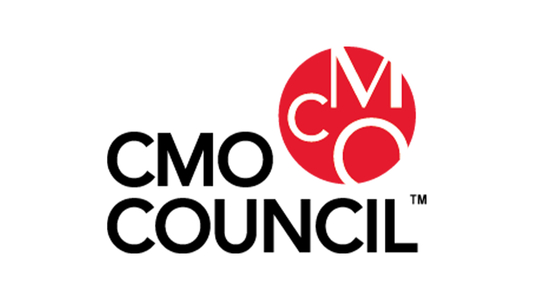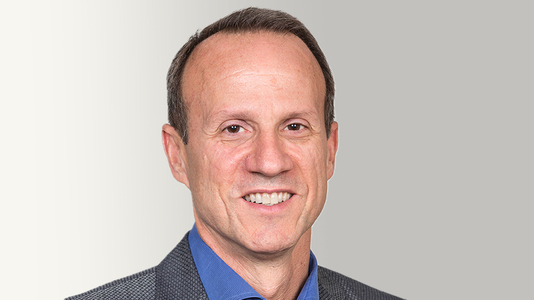 RICARDO OBERLANDER
Europe Advisory Board Chair
CMO Council
Ricardo Oberlander was born in Brazil and has most recently served as President & CEO of Reynolds American after holding a range of senior marketing and regional leadership roles at British American Tobacco, which has operations in 180 countries. Throughout his career, which includes a B2B and telecom background, he has been a thought leader and deeply involved in deploying innovative processes and products, notably in the USA the reduced-risk nicotine products. Oberlander has extensive P&L management and marketing experience and has been based in countries across Latin America, Europe, Asia-Pacific, and North America. He currently holds advisor and board positions with a number of private equity, capital management, new venture and angel investment firms. (Ricardo Oberlander Linkedin profile)
CMO COUNCIL: How have your cross-cultural background, credentials, and experience helped you achieve success in global marketing roles?
OBERLANDER: Firstly, I had the benefit of being exposed to a multicultural business experience very young in my career. I was only 27 when I had my first international assignment. And when I moved to the UK in the early '90s I had the additional benefits of working with a variety of other countries and running culturally diverse projects, visiting different countries, and interacting with customers and consumers at all levels. Brazil is a melting pot for different nationalities, drawing people from all over the world for centuries. But we are very isolated geographically, even more insulated culturally back in the '90s. I had massive immersion in cultural diversity, either working or taking courses not only in Europe, but in the U.S., Latin America, Asia, and Africa in my formative career days. That was a defining period for me. And I soon realized that there are many commonalities across humanity, something that we tend to forget. And cultural differences must be truly respected. Understanding that different cultures, and different segments, may react differently to different stimuli, to different products, to different services, is essential. And as time moved on, there was another development, which was the advent and growth of the Internet and social media. This showed people in diverse geographies in the world had more in common than expected, particular in large cosmopolitan cities and international business hubs. This has made it very important to start understanding that the remit for marketing has truly become global and we have to become far more insightful in the way we communicate with consumers. So, understanding all that and the need to be relevant in a diverse world has been very important for me throughout my business life.
CMO COUNCIL: What have been your most significant innovations and accomplishments throughout your career, so far?
OBERLANDER: I have had the benefit of working in industries that had their core product lines challenged or overtaken by technological innovations or societal pressures. I first started working for Xerox in Brazil. That company back in the day was the architect and owner of leading-edge, state-of-the-art intellectual property (IP). It had been celebrated in books, and studied by academics and researchers. The importance of the Palo Alto Research Center (PARC) was astounding. That is where Xerox developed the computer mouse, the operating system, the first prototype of a PC, and so on and so forth. But in short order, it became competitively challenged as nimble new contenders, low-cost manufacturers and product emulators took market share. Although I deeply respect and admire it, Xerox is no longer the company that it used to be. That was an important learning for me. Just because you're strong, entrenched, and capable, doesn't mean you can't be overtaken. While at Xerox, I could see the company suffering from not adapting to competitive forces and threats. While in the telecom business, I was managing a legacy long distance service product that was fast eroding. But I was also leading broadband deployment in Brazil, which would have a direct impact on VoIP. Which meant that I was managing the old and the new. That in itself means it was very important for me to anticipate future developments and evolve by trial and error as digital transformation and ubiquitous global connectivity impacted our market.
I have a long history in the tobacco industry. And that business has been challenged by the requirements to evolve its products using safer more appealing electronic innovations. It's impressive to see the billions of dollars that the industry players have put behind trying to reduce societal and health concerns, one way or the other. What's called the next-generation products that the industry has deployed are quite impressive in terms of risk reduction or potential risk reduction. And in the U.S. when I was President and CEO for Reynolds within my tenure, the Group launched an innovative product called Vuse Alto, a nicotine vaping product that is now the market leader. Across all business sectors, we have seen over the years a massive revolution in personalized, rich media marketing and the automation of marketing processes. This has become more glaring to me in my recent interactions with the tech sector through my involvement with startups. I was fortunate to be closer, and many times contributing, to the shaping of the way marketing functions have evolved and been structured around new digital media channels, devices, and engaging, rich media production techniques.
CMO COUNCIL: What is required for a CMO to be effective in building high-performance teams, C-suite collaboration, and shareholder value in a diverse and complex world?
OBERLANDER: The marketing function has become more complex, more challenging in a way, as well as more demanding. On the other hand, it has become incredibly richer. So that's very exciting because marketers nowadays have more tools to play with, more media outlets, more micro audiences, and more media vehicles to leverage. And that requires extreme expertise, continuous learning, exploration all the time, and understanding different requirements which go beyond the typical consumer demands that we have only when we develop products.
Consumers nowadays, have societal expectations. They want the company and its brand to mean and stand for something. Purpose for a company has become far bigger than just a vague statement. Employees require clear definition of this, as do influential stakeholders. It's a far more complex, accountable world. Marketing plays a pivotal role because it can influence the whole company altogether, from the definition of its vision and strategy and purpose to the way that it executes its communications plan. It is at the apex of addressing the issues, concerns and priorities of various constituencies including consumers, trade partners, activist organizations, regulatory bodies, etc.
CMO COUNCIL: What does it take for a CMO to transition into the CEO role and why do so few make it to the corner suite and board-level roles?
OBERLANDER: That's an excellent point because, personally, I had the benefit of having worked for a great company that has been able to analyze its talent base and identity assets for career development based on an individual's expectations, capabilities, diversity, and potential. Although I have a marketing background my MBA in finance also prepared me for a more generalist role.
Having said that there are two issues to be considered regarding your question. First, there is a concern within companies, in general, to have the CEO and CFO of the company as the main spokespersons and point of interface for the investor community. With few and notable exceptions, you don't see CMOs with significant exposure to the investor community, which I think is a mistake. At the end of the day, the company generates revenues based on its product line, product or service portfolio, and lasting relationships with consumers or customers. These areas are the responsibility of the CMO. Perhaps there is an internal need to uplift marketeers into more visible roles and enhance their awareness of Marketing's impact on the business.
And secondarily, marketers need to understand that the opportunity is there for them to really enlarge their playing field. They should aspire to occupy more authority and roles of influence. Pricing, for instance, is a critical competency and a much-need area of attention. I mean it's directly linked to revenues. That's a strategic area of focus that is often overlooked but is central to net revenue optimization.
So, there's an urgency for marketers to really stretch their boundaries, and occupy more space in the C-suite. With all due respect, they must go well beyond just working in sync with legal, finance, public affairs, sales, and so on. They must move away from the traditional comfort zone of just being marketing focused and speak to the overall needs of the business.
CMO COUNCIL: Do you think CMOs are under siege in terms of the erosion of their title and their territory? What's your view on the proliferation of chief officer titles: data, digital, experience, growth, revenue, relationship etc.
OBERLANDER: There are a lot of new C-level roles happening out there. And going back to my original point, I think marketers need to really expand their knowledge and reinvent themselves. If a marketing department is fully functional, intellectually curious, and positively restless, then you start having a different set of dynamics driven by the CMO. She or he will never be challenged by the creation of parallel roles. Which, at the end of the day, results in disputes for budgets, disputes for share rotation, and disputes for shares to buy. And if that was a good thing for the company, that's fine because, at the end of the day, we want companies to flourish. But it seems to me that in some cases, they're just variations of the thing that marketing has always, one way or another, had the mandate and remit to execute.
CMO COUNCIL: What value can external mentors and executive coaches offer today's digitally, operationally and organizationally challenged CMO?
OBERLANDER: In general, executives in C-Suite roles can suffer from solitude in critical moments for decision making. And to make things more complicated, we live now in a BANI (brittle, anxious, nonlinear, and incomprehensible) world, where the relief of living at the tail end of a global pandemic is immediately contrasted by war in Europe, high inflation in many countries and possible global recession. Extreme political polarization can shape marketplaces. ESG has become a critical element to be embedded in the way companies work and greenwashing is increasingly visible and not tolerated. The demands for diversity, inclusivity and equality have justly gone beyond the gender issue. No other function in a company is more exposed to all these topics in real time. CMOs are in a unique position to deal with these internal and external pressures. So, considering all that and to answer your question, I believe that external mentors and executive coaches can offer valuable support and insight to CMOs and, certainly to other C-level roles as well.