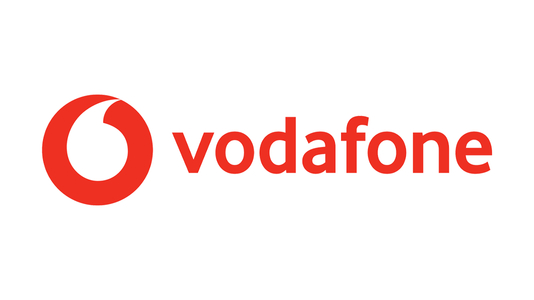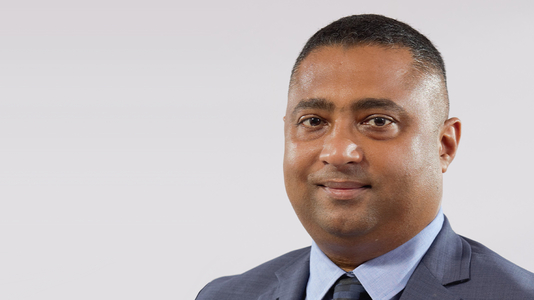 RONALD PRASAD
Chief Commercial Officer
Vodafone Fiji
Ronald Prasad is an accomplished and focused leader with 26 years' experience (12 years in public sector and 14+ years in private sector) in senior leadership roles, delivering sales, business development, commercial and operational improvements to drive business growth.

His experience spans across a wide variety of functions, primarily in the information, communications and telecommunications fields.

Continually striving for excellence and a 'go-getter' attitude are key contributors to his success. Over the years, he has developed effective problem-solving techniques and an ability to deliver results is driven by passion to build genuine long-lasting relationships, characterized by a high level of engagement, co-operation and mutual respect.
CMO COUNCIL: Tell us a little about your background and how you got to where you are now.
PRASAD: I started working straight after high school and completed my university undergraduate and post graduate studies part-time. After spending 12 years in the public sector, mostly doing paralegal and administrative work, I took a change in career in 2006. My private sector experience has largely been in the Sales, Marketing & Product Development areas in Oil & Gas, Telecommunications & ICT verticals. I now head Vodafone Fiji's Corporate & Business division as Chief Commercial Officer.
It has been an interesting journey, especially working in emerging markets (mostly Fiji and across our Pacific markets), helping develop and market telecommunications solutions, the power of mobility, convergence and now digital transformation and managed services. I owe my success largely to my determination, a good support network and hunger for continuous excellence.
CMO COUNCIL: Which digital marketing innovations are most enabling your go-to-market process, customer value creation and campaign effectiveness?
PRASAD: In an emerging market like Fiji (which has one of the highest levels of mobile phone, smartphone and internet penetration in the Pacific region) the go to device for access to information and content is a smartphone and digital media/platforms are fast becoming the preferred option for distribution and sharing. As such, a fair bit of our effort is now concentrated on following where our customers go. It starts from attracting them or connecting on digital platforms with the right type of content, keeping them engaged, providing necessary awareness and education and of course, ensuring that we are using omnichannel approach to close the loop.
The age old saying "keep it simple" is still relevant. We have tried various things and what works is clean and clear messaging, keeping it short, simple and engaging. Sometimes, there are way too many pop-up's and AI powered tools and digital assistants that can easily overwhelm users. You have to "be seen" to stop the scrolling and concentration span online is very short. Simple messaging, less clutter, lifestyle and short punchy videos seem to be doing the trick for us. Linking the website to provide additional information or any other platform to facilitate the completion of the loop is equally important and the customer experience across these platforms must be seamless and based on continuity. AI and ML have to be used strategically to gain insights, based on which certain level of automation can be done, however it is important to ensure that customers can still feel the human connection.
CMO COUNCIL: Marketing is undergoing a transformation with an emphasis on the digital channel, empowered buyer, fragmented customer journey, etc. How are you adapting?
PRASAD: The last 2 years have accelerated digital transformation and we all have experienced many significant shifts in terms of adapting to remain relevant. We had good foresight and were well ahead of the curve and this has paid dividends. While connectivity remains our core business, we diversified our product portfolio to enter into new verticals such as mobile money solution (M-PAiSA), QR pay and an online marketplace (Vitikart) to promote online shopping and deliveries. We are taking our presence and services digital and empowering customers to browse, choose, buy and activate using our ecosystem as far as practical. The idea is to work in collaboration with OTT's and evolve to become a digital player. Our mobile money solution has become quite mainstream, facilitating inward remittances, disbursement of Government assistance, bill payments, cashless transactions, deposits, withdrawals and transfers.
In an increasingly digital and cookie-less world, we are now relying on our first party customer registration data and third-party analytics to understand customer behaviour, patterns and trends. While consistently getting at the forefront of customers remain a challenge, our focus is to use technology to track customers across various touchpoints and endeavour to use omnichannel strategy effectively to provide continuity and a seamless experience.
CMO COUNCIL: What marketing skills will be needed in the future and why?
PRASAD: A marketeer will always need to understand the Customer. This will not change. How we market, platforms, style, etc may change, but you cannot go wrong if you adopt a customer centric approach. I envisage that one of the biggest hurdles to overcome will be privacy related challenges and with AI, ML and automation taking over the world, the human touch and connection will be key. We can already see the frustration when it comes to dealing with machines with regard to complex issues. I feel that one of the most sought-after skills will be understanding customer emotions, beyond what AI and ML can offer and having the ability to do this across all touchpoints. Machines and technology will continue to be an integral part of the equation; you cannot survive without them, but we should know where human intervention is required to keep customers engaged and satisfied. Technology will ease many of today's problems but it will also come with its challenges, and while we may not be in a position to identify the exact skill-set now, I'm sure if common sense is applied, marketeers will always find a fitting solution.
CMO COUNCIL: What's the best piece of career advice you've been given? Or what career advice would you give to developing marketing leaders?
PRASAD: Don't procrastinate – make the decision based on information at hand and move on. 80% information, data or accuracy by the deadline is always better than 100% past the deadline.
Always put the Customer at the center of everything you do. Put yourself in the Customer's shoes and understand the Customer's perspective. This will give you enough insight to bridge the gap between expectation and final product/solution.
Change is the only constant. Do not fight this, embrace this. Do not change for the sake of changing, change for the better. Make change part of your DNA.
CMO COUNCIL: How do you describe your leadership style?
PRASAD: The best way to describe it would be dynamic. There is no one dominant style I employ across all situations, however, it is generally collaborative and decisive. Depending on the situation, I change my style – some situations demand a more democratic approach, while others warrant a more assertive style. However, what I have learnt over the last 26+ years is to be genuine and authentic. Be yourself, be upfront, honest and straight to the point. You can do all this without being arrogant and rude and depending on the situation, the circumstances and audience, diplomacy can also be effective. The delivery of the message is also important, so while the leadership style is a key variable in shaping the culture of a team, the delivery style is equally important.