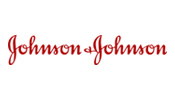 ALFIE ANG
Head of Digital Analytics–Asia-Pacific
Johnson & Johnson
With a number of brands in its portfolio, Johnson & Johnson markets its various products differently based on a number of factors, including region, maturity stage, demographics, etc. Alfie Ang, Head of Digital Analytics for the brand in Asia-Pacific, says that as a result, brand awareness may be a priority for some brands while sales may be the focus for others, and data plays a major role in directing their efforts to create proper customer experiences for each brand.

Ang says that data is critical when it comes to informing marketing about customers' online and offline behaviors, and they measure everything they do across all channels, from search to social media, website activity, etc. Because there is so much to consider, Ang says they must remain laser-focused on what they need to measure so that they can quickly make changes as needed.
"Through each stage of integrated marketing communications, there are different insights that we need to glean by measuring our digital data," he explains. "We also include TV, distribution and pricing analytics as well, and we try to combine those as much as possible for each brand to see what kind of emotional or subconscious factors are driving our customers in various countries."
Market culture and behavior also play a role in shaping how Johnson & Johnson positions its messaging to consumers in different markets. For example, the Clean & Clear brand has seen a significant change in user demographics, with a heavy concentration of millennials.
"Because the demographic is getting younger, we have to be sure that we are engaging where the customers are in order to reach them," he says. "We need to be sure that we have a strong social media presence, and we can't be too heavy in traditional media like TV, for example. This is unique for Clean & Clear because brands like Johnson's Baby and even Listerine won't see much of a change in demographic."
Cultural diversity is also an important factor to consider in Asia-Pacific as different markets have particular nuances that always need to be noted. When messaging is translated from a US toolkit, it may not work well in certain regions because the language may not resonate well.
"We have to ensure that our toolkit is relevant in the local market based on their behavior and their cultural beliefs as well," Ang says. "Japan, for example, doesn't actively engage on social platforms, so we have to make sure that we reach them in other digital channels and emphasize our traditional media efforts as well. However, areas like Hong Kong and Taiwan are heavily focused on digital, so we do emphasize our digital efforts in those areas to be sure we're reaching them effectively."
Digital has also made it much more complex to communicate the brand's promise and value to customers. With such a multitude of systems being implemented—marketing automation, CRM, social, search, paid and owned media, etc.—content and messaging must be tailored very specifically for each digital channel. In addition, the path to purchase looks completely different today than in the past.
"It's far harder to market to consumers today because there's no longer a marketing funnel from awareness to consideration to purchase and loyalty," he says. "We have to be present in various touchpoints, make sure that our media effectively communicates our messaging, and then ensure that all of the people coming to our site actually get the information they need because there's much more of a self-serve ecosystem today. So the challenge is really to make sure we're effectively using the tools we have and then training up our people to be digitally savvy as well."
When it comes to anticipating customers' needs, Ang says the company is able to do some predictive marketing and create micro-moments for the brands. For example, they know that interaction with babies is very important and have underscored that with health research to ensure moms understand that it is important.
"Touch, smell, hearing, seeing and tasting are all very important, so we translate that into our messaging for the Johnson's Baby brand so that we remain relevant to moms and give them information that is helpful for their babies' development," he says. "Overall, we're seeing that consumers are wanting much more personalized information, so we need to be able to balance that level of personalization while also making sure that we aren't overloading them with content."