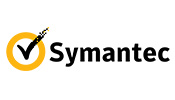 BRIAN BURCH
Vice President of Global Marketing–Consumer and Small Business
Symantec
Symantec's efforts have historically been product-driven rather than marketing driven, but the company is currently undergoing a transformation that will reverse this position. Brian Burch, the company's Vice President of Global Marketing for Consumer and Small Business, says that moving forward, the company will be more sophisticated and focused on understanding the needs of its unique customer segments when developing new product offerings and defining potential opportunities within these groups.

This consumer-led, segmented approach to marketing will drive not only the direction of marketing, but also the decisions of the company as a whole, and Burch says that their data and the ability to analyze that data is at the root of this transformation.
"We have a decent database of customer information for commercial entities, and in the past we counted on the sales executives to understand people who made purchases, their motivations and the drivers of the transactions," he says. "Moving forward, we will be able to do much more sophisticated account profiling, particularly around the small business side. We'll be bringing in some cloud-based tools to do some better data mining and modeling, as well as social media analytics that will help us tie broad social intent back to potential sales and marketing engagements."
As part of the company's transformation, key data stakeholders are changing as well, with data identification, intelligence and distribution of insights falling under the marketing organization. The company also has a marketing planning and analysis group that will provide competitive intelligence and bring together broader market data.
Currently, Burch says the process of tracking market developments and providing insights to sales is a manual process, but he feels the company does a fairly good job.
"We are very engaged on what goes on in social media as it relates both broadly and specifically to our company," he says. "We ultimately want to create a seamless process of delivering these bits of information on a real-time basis through a dashboard."
When it comes to retention strategies, Burch says there is a risk involved when attempting to cross-sell or upsell to current customers because a large percentage of them have subscribed on an auto-renew basis. As a result, their efforts must first be reviewed through that lens, and there is always a risk of people canceling their relationship if they are reminded of the financial commitment involved.
"We have to measure and test everything we do because we don't want to incorporate these strategies in a way that could potentially hurt us from a retention perspective," he says. "In the future, our retention strategy will involve continually expanding our end product capability so that we don't have to use email, social media and other vehicles quite as aggressively."
Ultimately, Burch says they want to do a better job of enriching their data set with consumer web behaviors. Knowing what potential customers are researching and whether or not they currently use those products, for example, will provide valuable insight that can be used to customize their efforts around their consumers.
"Our capabilities are basic, but we are implementing different systems and processes that will greatly improve our performance in this area," he says.