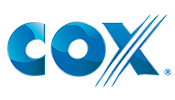 CHRIS SHAFFER
Executive Director of Digital Media and Marketing
Cox Communications
Cox Communications has taken a number of steps to be able to communicate and respond to customers in real time based on the data they are able to aggregate about their customers. Even so, Chris Shaffer, Executive Director of Digital Media and Marketing for Cox, explains that they still have some technology limitations that they are looking to overcome in order to better differentiate between customer segments in order to work in real time across all partners and mediums.
The road to obtaining a complete view of an organization's relationship with a customer across all interaction points is long and complex, and it is often considered to be the holy grail for marketers looking to create exceptional, personalized experiences for customers. And while Shaffer says that Cox has not quite mastered this area yet, the organization does have a roadmap in place to achieve that goal.
"When it comes to making sure that the various business units have access to the data they need to interact with and respond to customers in real time, we have a tool that makes real-time decisions based on a customer's previous actions, and that information is input into our sales channels and our website," he explains. "It's a fairly automated process that uses machine learning, but you still need to have the proper tools, functions and relationships within the organization to make it work."
While Shaffer explains that the company is doing a good job of delivering its brand promise across touchpoints, the various touchpoints are not as cohesive as they should be, so there is some room for improvement.
"I would say we are at a 7 out of 10. Ideally, we'd like to have a complete omni-channel sales and marketing tactical approach to all consumers," he says. "Achieving a 10 would require some major tools and automation that would unify everything across every touchpoint in real time and make next best decisions and actions that are aligned across all channels and touchpoints."
Creating personalized interactions with customers is top of mind for the business, and Shaffer says Cox is committed to creating these engagements in real time across channels. However, data still rests in silos across the organization, and unifying that data together across channels in order to create a cohesive approach is still a challenge.
"In addition to the complexity involved with unifying the data, we have walled gardens in the form of individual partners that we use for outbound marketing that will not cooperate with each other," he explains. "We do the best we can to unify it through database matching, but it's a challenge."
The importance of a data strategy is not lost on Cox. Shaffer explains that having a strategy in place enables them to have a personalized approach to customer experience, which helps to provide more of an omni-channel view. By having clean data for a customer that is shared across touchpoints and channels, they're able to provide a better experience, which not only draws more customers, but also aids in retention because they're able to deliver the most relevant information to the customer. However, being able to do so in real time is the real goal.
"Some of our engagement systems and technologies are very real time while others may take a day or overnight to process, batch and make corrections," he says. "There's still room for us to grow and become faster and more real-time in some areas. The same is true of connecting our data—most of it is unified through our enterprise data warehouse via data feeds into our systems, and much of it is automated and batched overnight."
On the digital side of the business, which Shaffer oversees, there are a number of partners, platforms and solutions implemented for automation, customer experience and analytics—exclusive of other back-end systems that support their CRM—and he says they do their best to unify them. Rather than a "rip and replace" strategy to creating a more connected and cohesive stack, he says they may sometimes exchange one piece for another, but he has not seen the organization abandon an approach altogether.
"We have not really discarded anything because we've been building everything up to the right platform," he explains. "We may swap partners here or there, but we know the grass is really just a different shade of green, so it is important for us to understand what we are getting into before we make any major shifts."
Shaffer says his primary goal for the year will be to determine how to integrate all sales channel information and ingest it in real time so that they can create next best offers on their site in real time.
"Delivering on a unified, real-time, people-based approach is a challenge for us right now," he explains. "Otherwise, you get into individual segmentation with cross-references within each segment, and the tools and systems can't differentiate between groups. We want to be able to create 'if this, then that' content and offers that work in real time across all partners and mediums."