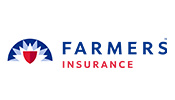 DEBRA LECHNER
Associate Vice President of the Customer Insight Service Group
Farmers Group, Inc.
Farmers Group has 15,000 exclusive insurance agents across the country with whom it partners to manage all consumer-facing touchpoints. Since the agents are independent contractors, Debra Lechner—Assistant Vice President of Marketing—says the challenges they face with regard to local marketing can be quite unique.
Because of the way Farmers Group is structured, nearly all of its local advertising is considered cooperative. Two years ago, Lechner says Farmers put together a subscription-based marketing strategy package that agents can use, and they sign up for 12 months at a time. It is a turnkey package that includes different types of advertising that run on their behalf.
"Every agent in the local market is offered this package at the same time so that we can run the media in a cooperative way," she says. "Agents have a combination of direct mail, an online website branded with the Farmers brand and their own location, as well as radio, television, online advertising through vendors and sponsorships."
With social media, Farmers has lots of corporate initiatives and also asks agents to participate through their own Facebook pages. Agents have the opportunity to purchase Facebook pages that are managed by an outside company to ensure compliance with corporate and industry standards. Typically, social media addresses big initiatives that are happening for the brand, and Farmers provides the agents with content to post on their pages.
In comparing cost-to-benefit models, Lechner says they look at traditional media in terms of impressions for the consumers and where they view or consume the media. Direct mail can be tracked and matched back to whether certain policies have sold, and online media is tracked via click-through rates. For sponsorships, she says the company uses a tool to determine whether or not the cost of the sponsorship is appropriate based on the number and types of consumers who participate.
"We have a lot of single pieces of data that come through in a number of ways, but we don't have a dashboard, so everything is gathered and interpreted manually, and that can be a challenge because it's harder to analyze," she says. "Because of the way we are structured, any lag time tends to happen on the opposite end; we can see results sooner for programs that we're running, but then we have to roll them into a scorecard and distribute them to the agents."
Lechner says the company is satisfied with the relationships it has with its agents, and it has employee representatives in place to act as liaisons with the agents to gather feedback about what they like and don't like, as well as suggestions for improvement. The company then works with them on what makes sense from both a cost and impressions perspective.
In terms of challenges they have faced, Lechner says that having a good relationship with their agents in the field and being able to get their cooperation for a given initiative while showing them what the ROI looks like has been a struggle. However, the company has developed some best practices.
"Having local executives being highly engaged in the process and getting them to have a smaller group of agents participate in helping to structure the plans they'd like to see in their local markets has been really helpful," she says. "When we develop those things together, the agents can help us to sell them to the other agents in the field. However, even when agents identify things that they feel are important—such as events—we often have a difficult time getting them to participate due to the time, date, etc."
With respect to mobile, Lechner says the company hasn't made great strides due to the expense involved; the price is often too high for a local cooperative to pay for.
"Mobile is important, and we need to be able to deliver mobile from both the consumer and agent perspective, but it's still too expensive for a local play; you have to buy more nationally in order to bring the price down," she says. "We've done some good work this year, but it's a work in progress."