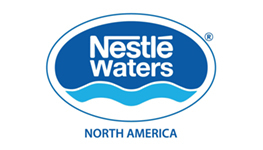 FADI KARAM
Vice President of Marketing and Business Development
Nestle Waters- North America
Karam explains that Nestle Waters is working to remain at the leading edge of consumer engagement by personalizing their content and using data and analytics to re-target people in the right moments. They do this by partnering with other companies and utilizing insights from their own analytics department.
"When we think about the success of our video content, it is really about the ability to measure the performance of our assets based on quality of targeting, content creation and personalization," he explains. "The more you can personalize, the more you can see how people react to you and understand what they do and do not want to see, so you know how to better reach them and quickly respond to them in the future."
You can view this interview in full by downloading the report below.