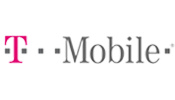 GAYLE BOCK
Director of Loyalty Marketing
T-Mobile
T-Mobile is embracing the "mobile" part of its company name by steering toward a mobile-focused marketing and business plan. Director of Loyalty Marketing Gayle Bock shares her thoughts around the company's transition to a mobile-first strategy and how that shift is helping them engage and retain customers.
T-Mobile's position as a leader in the telecommunications industry gives the company responsibility for capturing and implementing the latest technologies for customer and employee engagement. The relevance of the mobile channel grows almost daily, and Bock's cross-functional marketing team is working to integrate the their existing efforts and move away from a siloed approach.
Bock is utilizing a full range of digital tools in this process, including mobile apps, Internet, social media, email, MMS, video and SMS. T-Mobile's vision for the future is to become a mobile-first company that caters to the mobile shopper, and Bock is leveraging these channels to reach that goal with the customer's needs and wants at heart.
In her 2.5 years with T-Mobile, Bock's mission has focused on customer retention, with an emphasis on specifically addressing customer pain points and finding solutions. Her marketing team uses digital experiences in the customer acquisition process as well, but retention is still the number one priority for digital engagements.
She sees the mobile and digital experiences as increasingly important and difficult to figure out, especially as a retailer. Bock's team is working to get ahead of this challenge by fusing mobile, their apps and their web presence with the company's forces in customer service, customer care and retail.
"We are working to determine how to connect the mobile experience with the retail experience because the integration of these two areas is going to be increasingly important over the next year," she says. "A customer may have a great digital experience, but if they need to call or walk into our store, it has to be the same experience. We have to go where the customers are and understand their channel of preference."

T-Mobile prioritizes the customer in its strategies to create enriched, personalized experiences. Bock is working to bring together functional departments within the company to use data and create common goals to eliminate the siloes that can fragment their engagement efforts. She believes this will create a competitive advantage for the company, resulting measurable returns on investment.
"In the digital world, a customer sees around four screens, including TVs, computers, tablets and mobile devices," Bock says. "Content must be personalized and relevant to them because there are so many things competing for their attention."
Bock rates T-Mobile's ability to integrate content and commerce to increase the value of the customer experience at a five out of 10 due to siloes that can often slow down their operations.
"We're still in the middle of the road, but we're making great progress, and our cross-functional teams and leaders of these departments are working together," she says. "It will take time to cross those bridges and get everyone on board to integrate all of our efforts and create a seamless experience."
Looking toward the future, Bock says they are experimenting with location-based technologies like geo-targeting and geolocation, and she sees these as increasingly important innovations in marketing, especially for a brand with a sizable online and offline presence like T-Mobile. She also identifies the "Internet of things" and the sharing economy as areas that are leading the disruption wave.
"I think we really haven't seen anything yet in terms of how technology and innovation are going to affect the ways we interact with consumers," she says. "I think we're going to continue to see these trends grow in different industries and cause customers to buy and share differently."