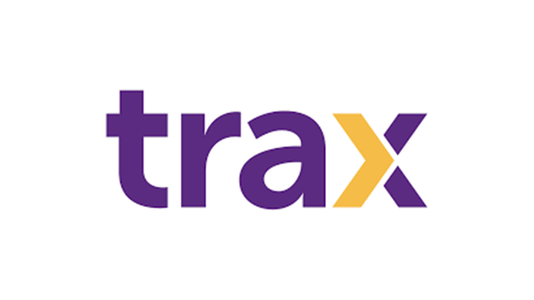 JENNIFER FOREMAN
SVP and Head of Global Growth Marketing
Trax
Jennifer Foreman is the dynamic SVP and Head of Global Growth Marketing behind the revolutionary retail technology giant, Trax. She sat down with us to discuss how Trax is changing the shopping game forever and what marketers need to know about the future of visual merchandising intelligence.
Q: What is your marketing leadership role at Trax and how do you describe the company?
A: SVP and Head of Growth Marketing, Global. Trax is a leader in computer vision solutions and analytics for CPGs and retailers, providing services to customers in more than 90 countries worldwide.
Q: What makes Trax such a transformational and disruptive technology innovator in the dynamic retail merchandising sector?
A: We transform and digitize the physical retail world. Through proprietary computer vision, machine learning and Internet-of-Things (IoT)-powered platforms, we turn shelf images into fast , actionable insights for leading global retailers and CPG manufacturers, supporting in-store execution strategies, product availability and driving positive shopper experiences. Trax's platform has automated, real-time capabilities for SKU level recognition that can work offline, or online.
Q: How pervasive is Trax Computer Vision and in what way is it impacting the performance and economics of integrated bricks and clicks retailers?
A: Our retail solutions are powered by proprietary, fine-grained image recognition algorithms that turn photos of retail shelves into timely, granular, actionable shelf and store-level insights for our customers. With more than ten years of constant machine learning and image recognition, Trax can identify nearly 1 billion SKUs and digitizes hundreds of thousands of global store visits monthly.
This technology enables retailers and brands to tailor store execution to specific stores or regions, understand what is actually available on the shelf, provide live inventory to demand planners and live availability to online shoppers, as well as actionable insights to retail staff to fix issues as they arise.
Q: How can real-time, visual merchandising intelligence benefit CPG brands when it comes to in-store execution, compliance, pricing and product movement?
A: Trax provides brands with 'eyes in the store' - automated, continuous visibility of every product, on every shelf, in every store. This swift, SKU-level data of store shelves is crucial for CPG brands to understand product performance, availability gaps, pricing and planogram compliance.
Using Trax, CPG brands can reduce out-of-stocks, increase overall category sales, and decrease time spent on manual audits during each store visit.
Q: Which brands have embraced Trax and what competitive gains, demand chain improvements and customer value have been realized?
A: The world's leading CPG brands rely on Trax's in-store execution solutions, market measurement and analytics services to turn photos of retail shelves into actionable insights. Global brands like Unilever, Molson Coors and Coca-Cola are just a few examples of the brands leveraging Trax to obtain higher visibility into in-store conditions and sales.
For one global beverage company, sales volume increased by 4-10%. In another leading manufacturer's cold drink market, Trax increased market share by 1.3% in four months. For a leading beer manufacturer, sales volume increased by 11.93% in one market with Trax. And another global beer manufacturer saw an average of 12% revenue uplift in stores.
Q: What type of global merchandising intelligence can Trax make available to retailers and brand marketing partners?
A: Globally, Trax measures displays, promotions, pricing compliance, share of shelf, out of stocks and more. We provide our brand partners with data to better understand inventory, contract compliance, displays, and competitor share of shelf, helping them build strategies for space planning, pricing, and promotions, giving them a competitive advantage and sales lift.
With the Trax platform, we've taken the power of our computer vision, AI and advanced hardware, combined with our on-demand retail workforce, to better enable brands, retailers and shoppers to take smart actions in-store.
Stay tuned for a never-before-seen interview with Jennifer Foreman coming November 2021 in our upcoming report, What's Trending in Customer Spending.