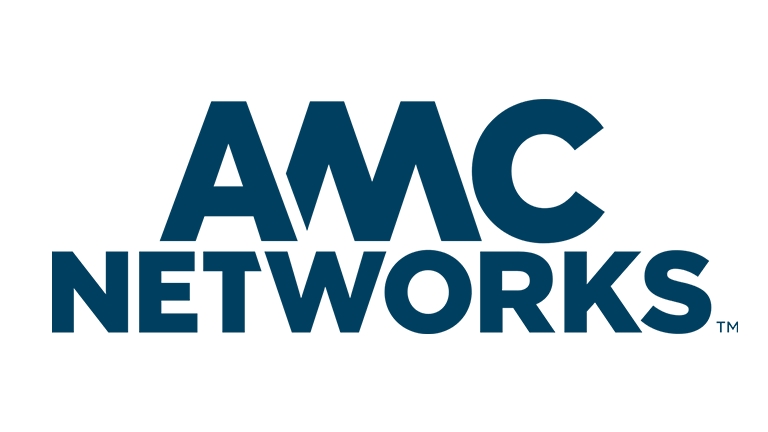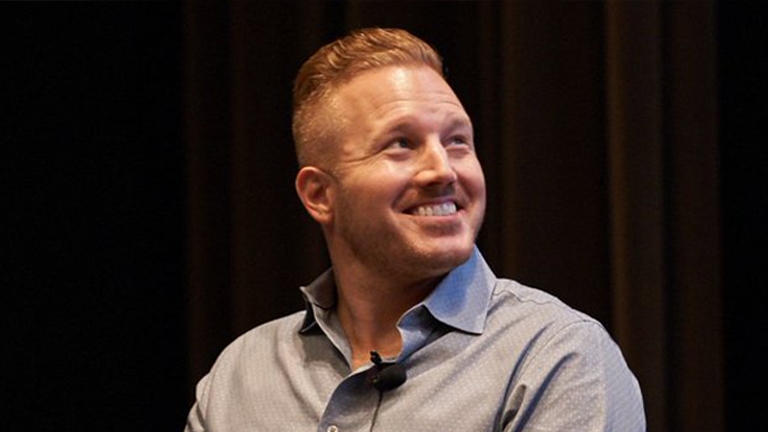 JUSTIN MANFREDI
Senior Vice President of Marketing
AMC Networks
Dedicated to creating and distributing bold and inventive stories fueled by the artistic vision of dynamic storytellers, AMC Networks owns and operates several of the most popular and award-winning brands in television and film. The AMC ecosystem produces and delivers distinctive, compelling and culturally relevant content that engages audiences across multiple platforms, including cable television networks, independent films and streaming video services. The company also operates AMC Studios, its television production and worldwide content distribution division; and AMC Networks International, its international programming business. AMC Network is the largest channel with the most original programming under the AMC umbrella, including fan favorites "The Walking Dead," "Fear The Walking Dead," "The Terror," "NOS4A2" and "Better Call Saul." Justin Manfredi, SVP of Consumer Marketing for AMC and SundanceTV was brought in to help reshape and retool the marketing organization to be a more digitally-focused, data-driven performance marketing team ready to take on the challenges of the evolving media and content landscape.
"Joining AMC, I was very excited to partner with the leadership team to help evolve the AMC brand, drive deeper customer engagement and expand the digital offering while continuing the lineage of award-winning, distinctive storytelling," he says.
Even as early as five years ago, people would still tune in at an appointed viewing time to watch shows on network television. With the increase of Subscription Video on Demand (SVOD) services and the rise of binge-worthy content, AMC needed to pivot its marketing strategies to answer shifting viewer behaviors and content proliferation and at the same time, balancing that with both consumer and advertising partner expectations.
"As much as viewers are my customers, so are brands," he says. "It is critical that we continue to incentivize linear television viewing by igniting viewer passion and building monetizable communities around that IP. It can be a tricky balance, but it is something we are always striving for."
AMC's challenge, like many other content publishers, is how to increase stickiness and loyalty amongst core viewers, while at the same time build new audiences – migrating both cohorts from one show to the next. From a 30,000-foot view, AMC Networks is a massive ecosystem, but looking closer, within each network – AMC, BBCA, SundanceTV, WeTV, IFC – there are unique audience profiles for each show and each network that need to be cultivated and leveraged.
"To succeed in this new world of entertainment, we have undergone a significant marketing shift from a strict brand marketing group to more of a data-driven, audience first, performance marketing team, optimizing it all in real time," he says.
He says they leverage those rich data insights to better drive their viewers to shows that we know will be of interest to them. "If we know you're a huge Walking Dead fan, you might also be interested in a Killing Eve on BBC America; if you're a Mad Men or Better Call Saul fan, we know you are predisposed to liking rich character dramas," he says. "Through the myriad of shows within AMC and our ecosystem of networks, we can push and pull our viewers towards shows they have a likelihood of enjoying. It's a modern-day recommendation engine. Some content services do this through algorithms, we do it through a real-time understanding of audience behaviors and community."
He says it is the job of marketers today to really understand their audience, and only communicate to them in ways that will add value to their life. "We are evolving how we are mining data and segmenting it to make smarter, more efficient and effective marketing campaigns," he says. "We want to make sure we're targeting people in the right times, spaces and places where they are and giving them content or information that is truly relevant to them."
But while data helps them to better target viewers and personalize their experiences, he emphasizes the importance of gathering and leveraging data that is actually needed. "What is the value proposition we give in exchange for data? How are we rewarding people for giving us that data? Are we only collecting the data we need? These are questions we are constantly asking ourselves. As marketers, we need to be transparent as to what we are collecting and how we are using it, and really ask ourselves if the data we are collecting is data we need to do our jobs better," he says. "If we can do that, and provide richer, more personalized experiences in return, we build an authentic trust with our viewers, and thus they are more comfortable being active participants in our marketing."
Those data-driven, personalized push campaigns certainly help to expand viewership, but one of the most powerful tools in their marketing arsenal is leveraging their own viewers' fandom. "Super fans can sniff out disingenuous hawk-like marketing techniques immediately, so rather than always pushing out, we use tactics that empower and enable fandom. For example, we provide creative tools in social media that allow viewers to share their passion for a show, character or story. We're creating a cultural currency; it's not just a TV show, it's something people feel passionately about, so giving our fans a voice allows them to become an extension of the brand."
They also use social media to surprise and delight their viewers and deepen brand engagement in unique ways. For the last season of Better Call Saul, knowing how excited fans were after a longer-than-normal hiatus off air, rather than put out a press release, they decided to engage fans through an online treasure hunt to reveal the premiere date.
"We created a digital puzzle online and dropped clues for a week across all social channels, driving fans to an IRL (in real life) experience where they came together to unlock the premiere date," he says. "We let fans discover it and share it, and then we simply confirmed it. The fans loved it, and for us, it built significantly more fan excitement and traction than a press release alone would have."
Along with online engagement, personal engagement via large events like San Diego's Comic-Con allow the brand to connect with fans in person and create deeper, more meaningful connections. "We bring fans in and let them touch and feel the brands, stories and worlds," he says. "At the same time, we give them that voice as part of our marketing efforts. For example, we captured people in cosplay espousing their love for the brand, and we told them we would use it in our marketing. Now they can go see themselves on air, which is an exciting way for our fans to engage and feel that personal connection to the brand and our marketing efforts."
Giving fans a voice empowers fans to become an extension of the brand, but equally important is truly listening to that voice. "It's easy to think that we know exactly what they want, but sometimes after you put something out there, you discover it is not at all what the fans want," he says. "Being able to listen and adapt in real time allows us to increase loyalty by being a good partner – just like in any human relationship – you like brands for the same reasons you like other people."
He says AMC's biggest competitor isn't necessarily other content, rather, it's share of time. "There's only 24 hours in everyone's day, but the opportunities to engage in different types of content, experiences and activities has grown exponentially over the last couple of years," he says. "We're fighting for share of mind. When you only have an hour in the evening when you get home, there are a multitude of ways you can spend it: either with other content, a video game, a mobile app, social media, etc. It is our job to foster loyalty so that we can be sure in that one free hour, you're going to spend it with us and feel satisfied as a result."
For more insights from leaders like Megan O'Connor from e.l.f Cosmetics, Urcil Peters from Marriott Vacations Worldwide and Matt Bruhn from Pabst Brewing Company, check out our full report here: https://cmocouncil.tradepub.com/c/pubRD.mpl?secure=1&sr=pp&_t=pp:&qf=w_chee01&ch=.