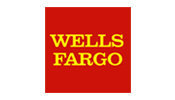 KARLY WANG
Senior Vice President of SMB Database Marketing
Wells Fargo
Wells Fargo is a leader in international banking, investment, mortgage, insurance, and consumer and commercial financial services. Ranked fourth in assets and first in market value in the United States, Wells Fargo markets to 30 million business households in the U.S. Knowing that today's corporate environment is recognizing the value of customer insights, Karly Wang, Senior Vice President of SMB Database Marketing, and her team pride themselves on knowing their customers and increasing their understanding of how to create effective marketing interactions.
The SMB Database Marketing team resides within the small business credit community of Wells Fargo. Mostly familiar with small business owners, Wang and her team decide what types of credit marketing campaigns to offer and whom the campaigns should target, in addition to managing the overall approach.
Wells Fargo defines small businesses as companies with up to $20 million in revenue. But within that market exists an area of massive fragmentation.
"Our main goal is to acquire new customers in a fast and cost-effective manner," Wang says. "It's about understanding the customer's needs in order to provide effective communications that enable us to cross-sell and upsell more effectively."
Because of legacy requirements and how Wells Fargo operates as a business, there's never a situation in which only one team is responsible for marketing efforts. And because of the importance of data, their efforts to gain customer insights are managed by a centralized team.
"When it comes to data analysis, we leverage the data framework in the company but maintain our own technical environment, which is managed by our centralized team," she says. "This system allows our teams to answer questions on how to address specific problems and decide which strategies are best to use in individual segments."
When making technology decisions, Wang and her small business team most often go with an enterprise approach. To this end, there are more than 80 different lines of business with teams who specialize in all kinds of technology to enable their marketing programs.
Wells Fargo has made large investments into its customer experience strategy and plans to continue these investments in the future. As a result, they have built a repository of data from customer interactions.
"That's not to say there isn't room for improvement; there is a huge amount of room for improvement, and it's an ongoing process," Wang says. "If you talk to our technologists, they would tell you that they're extremely busy, and there's still a long list of things they could do to improve the customer experience."
To enhance the customer experience, Wells Fargo uses big data applications and analytics tools to manage digital experiences. As a financial institution, one major aspect of the customer experience is data security, and it consumes a substantial part of the bank's technology focus.
"It's not about how cutting-edge our technology is, but about how to keep our customers' information safe and make our tools safe for our customers to use," Wang says. "We have to protect our customers but also hold ourselves to the value that we promise them."
Before the bank had consumer data and insights, marketers had to work hard to identify insights from the data, make sure computer algorithms were running sensibly, and learn how to integrate insights from the data into the business. For this reason, she says it is important to have people on staff who can understand the data and extract actionable insights to enhance the customer experience moving forward.
"You need to have not only technologies and people who are data-savvy but also people who can actually understand the business and make that connection," she says. "These employees have to be devoted to figuring out how these solutions will help our customers."