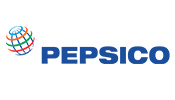 KURT FRENIER
Senior Marketing Director
PepsiCo–Middle East and Africa
While PepsiCo participates in a variety of events including regional corporate events, trade shows and consumer-facing events. Senior Marketing Director Kurt Frenier is responsible for marketing the beverage portfolio in the Middle East and Africa. In that capacity, he also covers primarily consumer-facing events in that region. First and foremost, the goal for these events is to provide consumers with unique engagement experiences.

Frenier says that consumer events have always been extremely important for PepsiCo, especially within emerging markets such as the one he oversees, even though the company already has very strong brand presence in the region. Over the past two years, he has seen an even greater increase in their involvement in events and predicts this trend will continue.
"We have quite a substantial budget allocated to events—approximately 7–10 percent of the marketing budget," he says. "On the global level, which has a separate budget, PepsiCo also participates in concerts and larger sports events because of their effectiveness in globally activating the brand. We determine which events to invest in based on what we're able to do to amplify our brand positioning, so we often create our own events to provide an experience that brings the brand to life."
As is reflected in their budget allocation for events, Frenier says they are part of the company's core strategy. And while they struggle to measure the exact impact events have on sales, he says this isn't the primary goal.
"Events get us close to the consumer, and we're more concerned with leveraging them as a tool to ensure we have a presence where events are held so that products are available on site," he says. "It has an indirect impact because it helps the sales force to have the necessary exposure of displays, discounts, etc."
From a best practices perspective, Frenier says it is beneficial to connect the dots between events and digital, social, mobile and traditional media so that consumers see the brand's message consistently across all touchpoints. He has found that this has a positive effect on brand perception and improves brand affinity.
"During the EuroCup, we created personalized Pepsi bottles for consumers where they were invited to our interactive booth and had a photo taken, and then we printed labels with their photo on the bottle as a unique collectible," he says. "The more we do things like this, the more we're showing consumers that we are forward-thinking and customizing their experience."
With respect to mobile, the Middle East and Africa have a higher concentration of first- and second-generation phones, and devices like iPhones are considered elite. For this reason, they have worked to ensure that the mobile web experience—including websites and fan pages—are functional for less advanced devices.
"We have done some customized events for mobile in the past where, for example, if someone attends a comedy show, we have had an app they could use to allow them to participate on the spot by providing feedback or uploading their own user-generated content," he says. "Across all of our brands, we're trying to ensure there's an integration of mobile and new technology into the customer journey."
The biggest struggle surrounding events for PepsiCo is measuring their success, and their current system consists of mostly face-value metrics.
"It is very difficult to measure and get a sense of ROI because there is no direct connection between events and the impact on the brand; it gets lost in the numerous other things we are doing," Frenier says. "We look at some of the brand KPIs, but we can't determine whether an influx of activity results from an event itself or the surrounding elements in the marketing mix, such as those used for promotion."While PepsiCo participates in a variety of events—including regional corporate events, trade shows and consumer-facing events—Senior Marketing Director Kurt Frenier is responsible for marketing the beverage portfolio in the Middle East and Africa