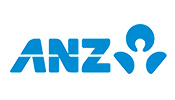 LOUISE EYRES
Group General Manager, Marketing
ANZ Banking Group–Australia
Staying on top of changing customer demands across the Asia-Pacific region is key to remaining ahead in the financial services industry. With more than 9 million customers in 33 countries, ANZ must be able to consistently connect with customers across all touch points. Louise Eyres, the brand's Group General Marketing Manager, believes that ANZ is leading the charge in this vital initiative, especially in their digital and social engagements.
"Being a customer-centric organization is really about viewing all of our services and products from the customer's point of view," she says. "It's not simply pushing products, but rather owning a very high understanding of our customers' needs, life cycle and purchase requirements. Brands must identify where products or services can play the strongest role. ANZ has started our journey to become more customer-centric, but there will always be opportunities to improve as customer expectations keep changing, particularly in the Asia-Pacific region. For any brand, being customer-centric is something that you must focus on to remain relevant to your target customers."
ANZ is demonstrating its commitment to the journey by making internal adjustments that better allow the sharing of insights to create customer-centric product offerings.
"From a banking point of view, it is a major accomplishment that we have been able to break down some of our internal silos for the benefit of the customer," Eyres says. "An example of this is our new go-to-market strategy, where we are able to make combined offers from different departments to better satisfy customer needs. Before, customers were receiving offers from various departments with no connection."
The organization defines the customer experience and its strategy at the top, and they are influenced by the changing needs and expectations of the Asia-Pacific consumer.
"Our CMO, who also has a CEO role, represents marketing and the customer at our management board," she says. "From that point, we have a number of very connected councils and boards stemming from the CMO's ownership to bring together a full view. We're connecting marketing, digital innovation and all forms of customer engagement to deliver a cohesive experience. Our social and digital capabilities and investments are made based on our customers' increasing need to be self-directed in many channels. The under-30 population is significantly higher in Asia-Pacific than in European markets, and they are very fast paced, social and political. Brands that operate in this region have to be able to keep up and be available in the channels where consumers are spending time."
Eyres and her CEO acknowledge that without technology, there would be no banks, and she feels that the link between marketing and IT is critical to ensuring that both front-end and back-end investments are aligned with customer experience requirements.
"For banks, technology and IT have always been the backbone, and more and more, these two functions are fused," she says. "Previously, it was really about the back-end systems, but I would say that the link between marketing and IT for our front-end systems is gaining importance because our customers are now connecting with us far more through digital channels than through face-to-face channels."
Owning a fair amount of customer data translates into owning relevant customer insights, and the organization's ability to turn such data into actionable intelligence is strong.
"Banks are quite sophisticated in terms of using their data to identify points of purchase and opportunity, as well as looking at opportunities to provide different products or services," she says. "But there is still much to be done. As our customer needs change the requirements for banking, we must increase our focus on developing and applying the correct insights. We have to be able to shape our approach on insights beyond just transactional information. We look at the types of content people want to receive from us, how they interact, where they're spending their time, their sources of knowledge, etc. Consequently, I think our digital and online experiences are probably the greatest demonstration of our customer centricity success over the last 18 months."
Eyres believes that engaging with customers in a deeply relevant and personalized manner is very important for creating a positive brand perception, increasing loyalty and, in turn, improving business performance.
"In banking, we deal with people's money and their futures, so it's about providing confidence and being a trusted source of information and knowledge," she says. "When you're dealing with assets that are so personal to customers, being deeply relevant and highly personalized is essential."