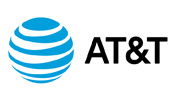 MARCOS ARIAS
Director of Call Centers and Customer Experience
AT&T
For AT&T, every interaction is viewed as a chance to make a difference in the lives of its customers, so creating real-time, data-based engagements for their subscribers is critical. While some areas of the business have a full, complete view of customers, others fall behind the curve. Marcos Arias, Director of Call Centers and Customer Experience for the company, says that while they obtain great insight from the data they have across various touchpoints, there is always room for improvement.
While Arias says the company's CRM system aggregates interactions from across the organization—including sales, channels, customer support, service, call centers, e-commerce and even online chat—they are often missing the level of intelligence that they need from that aggregate view. In addition, while they have some social media data, they are missing individual customer profiles on platforms like Facebook, Twitter and Pinterest as that information is not incorporated. Even so, they are able to identify and tailor interactions for customers in real time based on the data they have.
"Once a customer is identified and authenticated, the information that we have on them pops up in our system with respect to the services they have, lifetime value they represent, previous calls they have made or issues that they have raised," he says. "This allows our agents to review their individual profiles to understand their history and better address their concerns. At the same time, there are additional tools and systems that each particular group can access to gain a deeper understanding."
AT&T's promise to itself and its customers is to behave and act in a way that serves the best interest of the customer, and that promise extends to the company's vendors as well. Their goal is to constantly deliver on this promise, regardless of touchpoint, and to create personalized interactions that address the customers' specific needs and concerns.
"If you are a customer that may be inclined to defect, we have information that will let us know that before we engage with you so that we can best address the situation, whether that means adapting our service delivery or proffering a new offering to stay with us," he explains. "It also allows us to see where gaps may be occurring so that we can address any confusion and simplify our processes."
While the company has a solid data foundation, Arias says that silos of data still impact their ability to deepen their engagement with customers. To help bridge those gaps, he says they use a basic tool and create journeys of where a customer's particular experiences traverse across the organization. They can then look at the data to identify where the gaps exist in the people, systems or processes involved and ultimately address those. Whenever possible, they also try to bring that intelligence forward so that gaps do not develop in the first place.
"When you have fragmented data and an inability to achieve what you want from a data strategy, it creates a perception for customers that you aren't the type of company you're striving to be," he says. "For us, the goal is to be a highly personal organization. Customers don't want to be a number. They want you to know them as a person, so these gaps impede our ability to do that."
Furthermore, the amount of time that it can take the organization to go from data collection to insight delivery and deploying engagements based on that data can take anywhere from two months for smaller projects to 12–18 months for much larger projects, both of which are far too long, according to Arias.
While most of AT&T's engagements are real-time—a point of pride for the organization—they do sometimes experience delays in system responsiveness. These delays are communicated to IT so that they can become faster and better respond to any issues.
"Social media is one area where we have made great efforts to respond immediately to customer concerns and comments," Arias says. "We have people who actively look for activity on Facebook and Twitter so that they can reach out to customers and engage in private chats to resolve their issues. It has been amazingly successful, and I have even been approached personally by people who said they prefer to reach out via social media because the responsiveness is so quick."
When it comes to the number of systems and platforms in place to better understand and engage with customers, Arias expresses that the company brings lots of new tools into the mix but is not as diligent about removing old ones.
"We tend to bring in new applications to solve our problems, and there is a great deal of overlap because we are not as good with decommissioning the old solutions," he says. "We have implemented dozens of new platforms over the last five years because we were in a very fragmented world. We are focused on a major consolidation process through which we plan to remove hundreds of different applications in the near future. It's time to clean house."
AT&T has experienced tremendous success with respect to mobility thanks to its broadband, fiber and DirecTV products that tie together mobile, video and Internet to create exceptional experiences for customers. However, they are still tackling the challenge of integrating IoT in the mix in a way that brings intelligence smoothly back to the traditional business.
"For a lot of the ways that customers use IoT products, they don't even really know they're doing it. For example, if you think about the dog collars that use IoT, you don't even think about them unless you lose your dog, and then it becomes the first thing on your mind," he explains. "For a connected car, on the other hand, it just resonates as a part of your life. We want to be able to integrate these technologies in a way that adds value to their everyday lives."
A focus of the company in the year ahead is to truly make decisions based on data to pinpoint next best actions for both AT&T and the customer, as well as to create customer journeys that are inclusive of both online and social experiences.
"We want to be able to connect the dots for our customers, from when they use a mobile device or PC to go online to when they use social media, make a call to our call centers and even walk into a retail store," he says. "We want to bring the full picture of that journey together because the customer wants to know that we know and understand them individually. That's a massive goal for us this year."