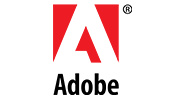 MARK PHIBBS
Senior Director of APAC Marketing
Adobe
Adobe is a world leader and best-practice innovator in the realm of digital marketing. As a digital marketing solutions provider, the company spends 74 percent of its marketing budget on digital compared to the Asia-Pacific company average of 10 percent. According to Senior Director of APAC Marketing Mark Phibbs, Adobe seeks to help marketers not only create digital content, but also deliver and measure it for maximum effectiveness.
In order to be a successful digital marketer, Phibbs says marketers must follow five key steps.
Monitor and report on all customer behavior across your site to see what kind of traffic you're getting and how they're interacting with the site.
Take this data and analyze the gaps to determine where you can increase conversion.
Optimize your digital spend and sell the ROI and business impact to upper management.
Begin to target and personalize merchandise while finding opportunities to cross-sell or upsell to customers.
Finally, the last step is about innovation. Once the data has been analyzed, marketers have to look at new ways to innovate as a company to revolutionize the customer experience. It's important to think through the experience in every channel from the customer's perspective to ensure a consistent brand and value proposition.
These five steps can help ensure marketers get the most ROI for their digital investments while helping to make the business case for them.
"Over the next five years, CIOs will lose 30 percent of their IT budgets to CMOs, so CMOs are driving a lot of this change," he says. "The challenge is to bring the CIO along for the ride because it's a business imperative; you need a great database, web presence, and analytics in place to measure and analyze your efforts and present the numbers to your executives."
Adobe has enjoyed tremendous success with its digital marketing efforts, but it's critical to understand how to use the data they gather to gain insights for the organization.
"Data needs to be related to clear goals for the organization, which requires good strategic direction from the CMO and head of digital to gather the best insights," Phibbs says. "A multi-channel experience is key, and a consistent customer experience should extend across those channels. If a customer visits our website but chooses to buy from a channel partner, the experience should be tailored when they go to that particular channel to provide a consistent, individualized experience."