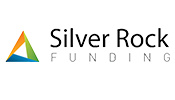 MATT PERL
Chief Marketing Officer
Silver Rock Funding
At Silver Rock Funding, CMO Matt Perl heads a marketing team comprised of internal and external influencers that produce and distribute relevant and accessible information for small business customers who seek loans. When it comes to digital marketing, it is critical to stay abreast of the latest digital innovations in order to provide customers with the information they need to make the right financial decisions.
Silver Rock Funding employs a dynamic online presence by using the best and most visible tools for customer engagement. The company utilizes Tumblr, Twitter, Facebook, Hootsuite and other digital platforms to reach out to consumers and build good faith through the use of these popular social media platforms and to build an engaged audience without spending extra money. This strategy allows the company to maintain a constant conversation on various platforms while keeping costs down.
"We are always challenged to stay ahead of the curve," he says. "We are constantly looking for where the next wave of efficient, inexpensive media will come from and how to get in front of it. It's always a moving target. With your competitors thinking and acting similarly, the challenge is to bridge that gap and find those opportunities when they arise."
As Perl is always thinking of the bottom line for Silver Rock Funding, lead quality is a top priority, and the cost for quality leads isn't only tied to dollars. Perl says one of the biggest challenges for him is to find the tools and mechanisms that drive quality leads for his company.
"A lot of it is trial and error," he says. "At the same time, the key is to embrace the challenge so you can apply some dollars, energy and attention toward these new products to see what sticks. I believe in testing something five times to see what gets traction versus putting my eggs in one basket and expecting it to work."
Perl is confident in his team's ability to handle the challenges that come with digital marketing communications, as evidenced by the company's strong web presence.
"Our team is positioned to shift and pivot to where they need to be," he says. "If it's a content decision, we'll figure it out. If it's a technical decision, we'll get there. And certainly, if it's a communications strategy issue, our team will get there as well."
Though Perl's overall implementation and strategy execution remain internal, he relies on external freelancers with specialties in specific areas to supplement his team's efforts, such as experts in animation or other graphic work that may be relevant to a project.
"If I find the project to be more secondary to our brand messaging or to our core competencies, I would employ someone outside of our network to do it," he says. "If it's something that I feel is easier and cleaner in its execution and doesn't need much oversight, then I would use a third-party freelancer to help me in those regards. This helps us protect our brand integrity while also yielding good performance at an efficient cost."
Silver Rock Funding keeps up with performance metrics internally, and Perl measures his company's success against the specifics of the business.
"Everyone has external metrics that people can relate to—cost per acquisition or cost per lead—but one of the challenges is trying to find out if there's an internal metric that you can create for yourself that exactly measures what you're working on," he says. "Everyone looks at a click-through rate, but is it click-through to conversion rate, or is it click-through to re-engagement? Those are the things that take the other basic metrics and turn them on their heads. We are constantly looking to create and adapt our own metrics back into our core KPIs. In terms of what I measure on a daily basis, revenue is the first number everyone looks at, but it's really about ROI on that number. It's truly a difficult thing to base measurements on, but if the numbers work for you and continue to drive your business correctly, that's really what it's all about."
As quickly as digital changes, some companies have taken a slower path away from traditional methods of advertising and marketing. Perl sees value in using some of the traditional channels because he finds opportunities to target customers who have interest in his brand through various platforms, such as television, outdoor and radio. He also acknowledges the challenge of relying totally on digital media.
"It's important to recognize that every brand and every extension of our brand has a different approach, so certain brands have not changed as much because of the reliance on traditional media sources," he says.
Silver Rock Funding was built on numbers, and this concept remains the backbone of the company's marketing plan. Perl says that while the company's marketing budget has shifted as they have adopted new forms of digital media, the numbers aren't static.
"It's about figuring out how to distribute those dollars and not just place them into the areas where you've seen the most success," he says. "It's about using them to test in new areas and figure out if there's traction. Whatever the number might be, it's all about working with what you have and determining the combination you really need."