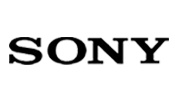 MICHIKO ARAKI
Vice President of Marketing Operations
Sony Electronics
The field of consumer electronics is extremely competitive, and companies in this field must put forth great effort to create positive experiences for customers in order to gain and retain them. Michiko Araki, Vice President of Marketing Operations for Sony Electronics, believes that the customer should be central to their efforts in terms of both experience and product development, but this view is not necessarily well defined across the organization.
Araki says that the company is currently very focused on sales conversion but has not yet implemented a process to make the customer the center of all of their activities. As a result, it is not clear who defines the customer engagement strategy across the organization, but she believes they need to work toward greater customer engagement and involve customers in the decision-making process.
"It is easy to use the words 'customer centricity' or 'customer experience,' but when we actually develop marketing plans or solve problems, they aren't always at the center of our mindset," she says. "My belief is that the customer should be at the center of the philosophy for all decision-making throughout the organization, not just relegated to one facet of the company. In today's mobile-connected world, customers have transparency into almost everything a company does, so if we only apply a customer-centric approach to one area, they will see a discrepancy, and it will reflect negatively on our brand promise."
To move toward a more customer-centric approach, Araki is working to set up a workshop for the cross-functional marketing team to learn more about the importance of the customer experience. She hopes to take what they learn from this experience and apply it to their efforts moving forward.
"We have engaged a research company who is going to provide us with customer insights around sports marketing because that is an area where customers are highly engaged and where we have some tangible activation opportunities in the near future," she says. "Afterward, we're planning to brainstorm ways to activate our consumers, and we hope to use the outcome as a case to build momentum for greater customer engagement moving forward."
In order for this customer-centric mindset to be truly embraced, however, she believes they must start with a strong leadership stance, as well as a deep understanding of their customers.
"We gain customer insights from our research, social media and other tools, but we have to really apply those insights to our decision-making," Araki says. "We also hear customer feedback from many different places, mostly around product development. As a consumer electronics company, we know that customers want products that are very intuitive and easy to use, and if we don't deliver what they need, they have multiple other options to choose from."
As a result, Araki says they need to be listening and responding to customers, and they need to have the insight to understand quantitatively whether a customer is expressing an individual opinion or if it is something that they need to respond to on a higher level. Furthermore, this needs to take place at every stage of the customer journey.
"I think we are better at listening to customers after they make a purchase," she says. "We have room to improve on getting consumers and customers involved in the product development process and in their purchase journey."
To measure the customer experience, Araki says they primarily look at sales, and they have KPIs for the different marketing tactics they use. However, they have experienced some challenges in measuring customer experience.
"Sales is absolutely one measurement we use to understand the customer experience, but if we focus too much on that KPI, we might miss the important voice of the consumer," she says. "We also need to be able to measure the full customer experience as opposed to customer satisfaction alone."
Despite some of the challenges they have experienced, Araki says they have also seen some great successes in the area of customer engagement, particularly with recent sweepstakes they implemented.
"We received a letter recently from a customer who won our FIFA World Cup sweepstakes," she says. "The customer went to the game, took lots of pictures and had a great experience with our hospitality group in Brazil. Experiences like that make customers become big fans of Sony, and we need to be working to ensure we create more fans like that."