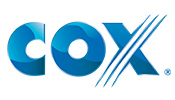 MURRAY GOLDSTEIN
Executive Director, SMB Segment Marketing
Cox Business
The small to medium-size business segment is critical to Cox Business, the business services unit for communications service provider Cox Communications, representing more than $1.4 billion in annual revenue. Murray Goldstein, Executive Director for the company's SMB Segment Marketing, explains how meeting the changing demands of this segment is key to staying ahead in today's marketplace.
"Today, the SMB market accounts for more than two-thirds of our customer base and revenue," he says. "We have been evolving to meet the changing demands of the small to medium-sized business customer and are working hard to stay ahead of the curve."
Part of this evolution has included a strategic organizational realignment to specifically create and execute a clear SMB customer experience strategy reflecting the needs and expectations of the small business customer.
"To better understand and serve the customer, Cox Business has evolved from a marketing organization covering all of the business-to-business space into a more specialized and segmented business approach," he says. "We now have a dedicated small business marketing team and one for mid-to-large-sized businesses. These centralized teams are then complemented with SMB marketing experts in each of our field locations."
When it comes to customer data and leveraging customer knowledge to further engagement, Goldstein feels that the organization has the opportunity to continue their evolution, and he has already seen a positive impact from advancements.
"Everyone talks about big data today, but what's more impactful are big insights," Goldstein says. "We've revamped our efforts to understand our target universe with enhanced customer segmentation. We recently increased efforts to segment our customers using behavioral, value-based and needs-based data. You're never going to have perfect data, but you can bring in various points of light and provide additional insights and overlays into the data you already have."
Applying these insights to create targeted and timely campaigns is an important part of the organization's journey to improve customer engagement.
"We have also set out to learn more about how to best allocate marketing dollars based on how our target audience responds to the various messaging and positioning we create in the marketplace," he adds. "We are still investing in print and other types of traditional engagement, but we're finding the power of localization in our regional sales model. Specifically, through localized events and sponsorships, we have been able to make inroads in a more dynamic way than we have done with traditional mass marketing tactics."
In order to deliver a 360-degree message to business customers, the organization's marketing department seamlessly marries offline and digital marketing efforts. Cox Business also looks to content development and thought leadership as a softer way to introduce businesses to the value of the organization.
"Specific to digital, we have a very robust media content hub called Cox BLUE, a content portal that acts as a business resource for entrepreneurs, business owners and larger businesses," he says. "The hub is full of content, infographics and videos from a variety of well-known contributors. This platform allows us to tell the story of how Cox Business is a thought leader in the SMB space. It's a natural introduction to learn more about who we are and what solutions we offer."
"We have found that our reliability and confidence that comes with knowing we're going to take care of the customer is our competitive advantage," Goldstein adds. "The customer experience is the lifeblood of Cox Business and is a huge differentiator for us."