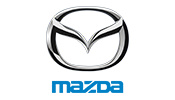 ROB MILNE
Director of Marketing Operations
Mazda–North America
Mazda manufactures and markets a range of car and truck brands, including performance vehicles, for the North American market. Social media is a growing part of the marketing mix for the carmaker, and Rob Milne—Director of Marketing Operations—sees it as an important channel for building brand appeal, supporting new product launches and building a deeper connection with owners and fans.
Using a marketing analytics model developed by Mazda and its agency, Milne feels he has a good understanding of which marketing and communications channels play the most direct role in driving customer acquisition. He feels that digital channels are highly effective, particularly search engine marketing, online advertising and email campaigns conducted through Mazda's CRM group. Social, thus far, plays a bigger role in building brand recognition and engagement than in moving customers down to the bottom end of the sales funnel.
"We don't necessarily look at social media as a direct sales tool because people are not looking to be sold to on Facebook, Instagram or Twitter," he says. "Social media is more about building a connection with our owners and fans. People are on social looking for content that relates to them, helps them become more involved with the brand and gives them a deeper connection."
However, Milne also believes that some carmakers are exploring new approaches that are tied more closely to priming the sales funnel.
"I think there are a lot of potential and untapped benefits for our industry, but at the same time, I'm cautious about how quickly we jump into that because we don't want to become too intrusive," Milne says. "Right now, I really believe social media for Mazda is about driving brand recognition, keeping our fans informed and connected with the brand, and fostering pride of ownership."
Milne cites social's role in Mazda's Motorsports program as one example of how social can drive deeper engagement.
"The Motorsports program is very big for Mazda, but it isn't necessarily going to sell our next vehicle," he says. "But for Mazda fans, it's a big deal, whether it's the highest racing series we're in or weekend racers, especially the MX-5 Miata fans, who are out there racing on Saturdays and Sundays."
Social has also played an exciting role in building anticipation and interest in new model launches. An example of that was this past July as the company was launching its all-new 2014 Mazda3. Mazda began teasing the fact that a new vehicle was going to launch, and social conversations erupted as fans began to guess what car it might be. Some fans and followers were invited to an online event—conducted in partnership with Xbox Live—during which Mazda revealed the new car, followed by a live concert by the band Metric. The event itself created a lot of social activity as attendees began to talk about the experience with their social connections.
However, the cars themselves drive the most social buzz and excitement.
"When we get into some of the human aspects, there's a little less interest, but when we're showcasing the product, the technology, photos of our engines, etc., that's when people get excited," he says. "That's why our fans are following us. That's what they really appreciate about our brand."
Milne says many of Mazda's efforts in social are product and campaign focused. He emphasizes that social is part of the larger marketing mix and is most powerful as part of a 360-degree effort to communicate with consumers and provide them with the right content at the right time to keep them engaged with the brand. Loyalty is the heart of any brand, he says, and social is a powerful channel for building that relationship with owners and those who are beginning to establish an affinity for the brand. It is also a powerful mechanism for understanding the customers and spotting new, relevant trends in the market.
Like other car manufacturers, Milne says Facebook is currently the most effective social channel for Mazda because of the level of engagement and interaction the company can have with owners and fans. He adds, however, that Mazda is leveraging a wide range of social channels, from Twitter to Pinterest and Instagram.
Milne believes Mazda is doing an excellent job of making itself relevant in social channels. He notes that in the second quarter of 2013, Mazda had the largest increase year-over-year in owner loyalty of any non-luxury car brand. He also points to Jeep and Mini as examples of brands that are innovative in this new media frontier.