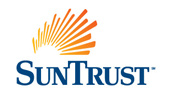 ROGER ARES
Senior Vice President of Marketing Analytics and Consumer Insights
SunTrust Banks
SunTrust Banks Inc. maintains a very client-centric approach when interacting with its customers and places a heavy emphasis on understanding their individual circumstances in order to have meaningful conversations with them. Because of this focus, the ability to personalize more of its interactions with customers is a key goal that the company is working toward. Roger Ares, Senior Vice President of Marketing Analytics and Consumer Insights, says that while they have the right partners in place to get the insights they need, areas like social media and regulations around privacy within the financial industry present some unique challenges.

Ares says the company knows how individuals interact with their ATMs, websites (after authenticating), call centers and branch locations. It is more difficult to see customer interaction on social media unless they voluntarily interact with the bank on a social platform. However, online banking is the only area that is monitored in real time.
"We run propensity models and provide solutions via real-time offers based on the propensity of call circumstance models," Ares explains. "This occurs more with online banking than any other medium."
When it comes to sharing data with business units, he says pipelines within the organization allow them to pass down information to branches or bank operators to create a more seamless client experience. When a client is transacting, they identify opportunities to provide more meaningful service. The intent of the organization is to create a client-focused experience—rather than delivering on a singular brand promise—because their interactions are very circumstance-driven.
"Being client-centric means that we take clients' circumstances very seriously, and we look to better understand their individual needs to create more meaningful conversations and better engagements," he says. "Our brand purpose of 'Lighting the Way to Financial Well-Being' is manifested in those conversations, so we continually look to the individual's needs."
Ares wants to continue to personalize more of the client experience—creating interactions that are specifically tailored based on previous experiences and behaviors. Further personalization will enable the brand to provide content that makes the most sense for individual clients.
"The commitment to personalization across the organization is definitely there," he says. "We meet on a regular basis to focus on how we can better serve clients. We share insights across the organization so that teammates can engage with clients in meaningful ways that show we have their best interests in mind at all times."
In order to address walled gardens of customer data, Ares says they work to simplify the number of vendors with whom they work. This allows them to connect more of the dots within the data that they have and to look at individuals holistically.
"When it comes to our data strategy, we have a tendency to look inside our four walls to better understand our clients' needs. But in reality, customers have needs that can be met elsewhere," he says. "We want our clients to feel that they can come to SunTrust for any need, and that entails building awareness of products and services that they may not know about. For example, a client may be thinking of buying a home, but they may not know that we offer mortgages. By connecting those dots, we can ultimately provide clients what they need, when they need it— resulting in a better experience."
While SunTrust can operate in real time through its online banking center, offline touchpoints are less efficient. The data tends to be batched and may be delayed by up to 48 hours based on what they learn about their clients and how that information is passed on. However, Ares feels that the organization has the right tools in place to connect their data across their systems, and they rely tremendously on their internal IT team to help keep that data as clean as possible while regularly purging and augmenting it as needed to enhance the quality.
"We have many players that support our technologies, and they are all distinct in the way they operate. It is difficult to say exactly how many we have implemented," he says. "Once we invest in a vendor or partner, we hold ourselves accountable to understanding what is expected from them and to quickly identify and address any gaps."
Looking toward the future, Ares says Internet of things (IoT) is an area that presents both opportunities and challenges. Mobile devices provide a unique opportunity to help better serve their clients, but the benefits need to be balanced with privacy concerns that may delay their ability to progress in this area.
"Our main goal for this year is to stitch together the different data in order to create better engagements for our customers," he says. "As we nurture client relationships, we build a solid foundation for the data we collect in order to a client journey that delivers higher value, both for us and our customers."