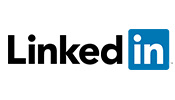 SANDEEP SUVARNA
Head of Consumer Marketing–Asia-Pacific and Japan
LinkedIn
LinkedIn connects more than 300 million professionals worldwide, making it the largest professional network on the Internet since 2003. Sandeep Suvarna leads consumer marketing for Asia-Pacific and Japan (based in Singapore) and says LinkedIn's consumer engagement efforts are built to scale. An internal initiative called Voice of the Member (VoM) has given the company a very robust view of its members' needs and insights across various markets and segments.
As a leading professional networking organization, LinkedIn's main goal is to extract the right insights from its users to deliver a world-class experience. This involves building in-house tools to monitor consumer feedback in real time, identify issues that gather momentum quickly and segment issues based on criticality.
Feedback loops and social tools are the primary vehicles used by LinkedIn to learn how consumers are feeling about their product. As Head of Consumer Marketing, Suvarna finds that companies must be agile and learn to adapt to the many shifts and changes that take place with regard to user behavior.
LinkedIn's new VoM program institutionalizes member insights and feedback from a variety of touchpoints—such as social, customer service, site usage and research—to help the organization improve the overall member experience.
"Insights and recommendations are surfaced on a regular basis so that information is recent and drives a sense of urgency to improve the consumer experience almost immediately—key to an online business like ours," Suvarna says.
He notes that many companies face challenges while making investments in world-class technology to scale customer-focused experiences.
"Every company understands the need to deliver a customer-focused experience, but they often look for ways to cut corners when it comes to setting up the marketing infrastructure to scale," he says. "As a result, they might find success in the near future, but they often fail to scale for long-term success. This implies the need for rebuilding and reinvestments down the road, which are painful and often costly to deal with."
LinkedIn is always thinking of its members when making decisions, and the company prides itself on being a "members-first" company. A large part of inbound marketing efforts focus on identifying and defining value for different consumer segments across markets.
Suvarna plans to invest in further automation of VoM, whereby customer insights and feedback are gleaned and served periodically to key stakeholders.
"This would drive complete transparency and accountability across teams to act upon these insights," Suvarna says. "Constantly delivering value to our consumers is key to business success."
LinkedIn has firm support from senior leadership, and the company's "members-first" outlook implies a strong focus on improving the customer experience, which is key for the business to be successful. Thanks to this outlook, there is no roadblock to marketing investments.
Suvarna notes that consumers already have high expectations of LinkedIn's service, experience and engagement, and the company plans to continue exceeding these expectations moving forward.
"If brands don't invest in these three areas, it will be tough to survive in this customer-centric world," he says. "By putting customers first and focusing on delivering exceptional experiences, I believe we are setting ourselves up for success moving forward."