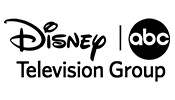 STEVEN BUSHONG
Senior Vice President of Marketing Operations
Disney ABC Television Group
Disney ABC Television Group (DABC) broadcasts television shows to tens of millions of people every day across the U.S. and is a part of The Walt Disney Company's global entertainment and news television properties. As Senior Vice President of Marketing Operations, Steven Bushong and his team engage with fans and audiences across a wide mix of owned, earned and bought media, often targeting specific Nielsen demographics. The company also pulls info from social networking to gauge programming monitoring sentiment and buzz around the shows and characters. Disney ABC consistently measures how campaigns perform and how they're produced with an overall focus on high-quality content and improved ROI.
Disney ABC allocates about 2 percent of its marketing budget on marketing technology-related spend, and Bushong says he is able to justify that amount through productivity, increases in effectiveness and the efficiencies that they have been able to deliver.
"We try to tie our modeling back to the Nielsen ratings to see the effectiveness in marketing ROI," Bushong says. "We then leverage our model to help us make decisions around allocation."
Bushong's marketing operations team works with both IT and content creation teams within other networks of The Walt Disney Company to innovate and create best practices for communicating with the company's audience. They have also created a state-of-the-art content creation platform that allows them to respond quickly to changes in storylines and messages while flexing capacity throughout the year.
"We also have technologists on our team who are really passionate about the quality of marketing content we create," he says. "This is one of the things that allows us to remain at the forefront of our industry in this area because they understand marketing, our business and our cadence."
The goal of the company's marketing efforts is to drive viewership of its shows and audience engagement. The company's television shows are marketed through either owned or paid media or earned platforms to create awareness and drive intent to view.
"My role is a relatively new one in the industry—managing the people, processes, technologies and finances that go into our content creation," he says. "I manage our 'content factory.'"
Disney ABC has a very detailed and longstanding marketing technology strategy that encompasses content, acquisition, creation, transformation and delivery. They also have a very tactical approach to social platform measurement to determine how they are engaging the audience on social platforms.
The broadcasting company is in the process of striving to improve communication with its audiences. Most real-time interactions take place within a small team that initiates conversations, monitors social media and responds to comments, and they are able to communicate with the audience as they watch shows.
To enable more contextually relevant advertising and messaging for their marketing communications, the company conducts A/B testing and focus group testing to gather insights around how they can improve the relevance of their content.
"We have a very robust approach to data management and analysis that helps us understand the effectiveness of different media types at different moments in time during the life of a television show," he says. "We use that to manage our marketing ROI more than anything else."
Because the company's marketing teams create so much content, a third-party application is used to manage production workloads. The company was also one of the first adopters of MRM technology for campaign planning and management.
One rising challenge is the ability to bring these disparate tools together and develop a common platform that allows all of their systems to work well together.
"When it comes to the volume that we have in marketing for content production, our teams have had a hard time keeping up," he says. "We're currently reviewing all of our technology components and will be upgrading over the next year. The process is really about tying everything together in a way that is seamless and frictionless for the user."
Disney is constantly looking for new tools that will allow them to do things that aren't already being done.
"Since the time of Walt Disney all of our business segments have been innovation leaders in their respective industries," Bushong says. "We are continuing that legacy."
He adds, "As we go through the actions of doing our work, we want to be able to accumulate information and data that will allow us to make better business decisions and continue along a path of continuous improvement. We want to industrialize our tools, and that's going to be really hard to do. But as long as we continue to tell a good story and quickly spin up the content in the format that's required, then we can be successful."