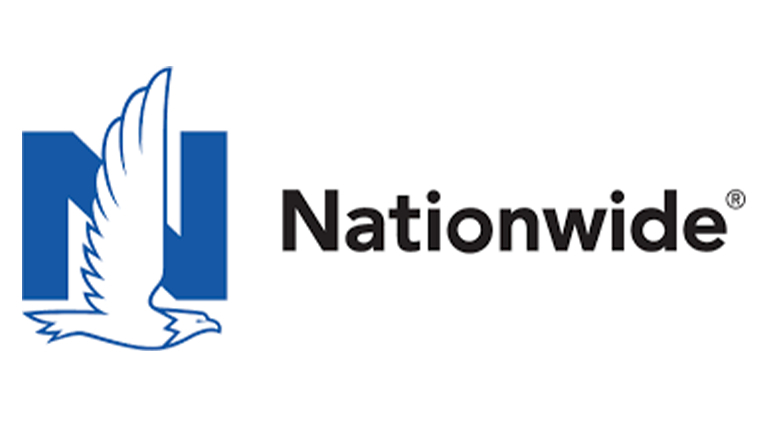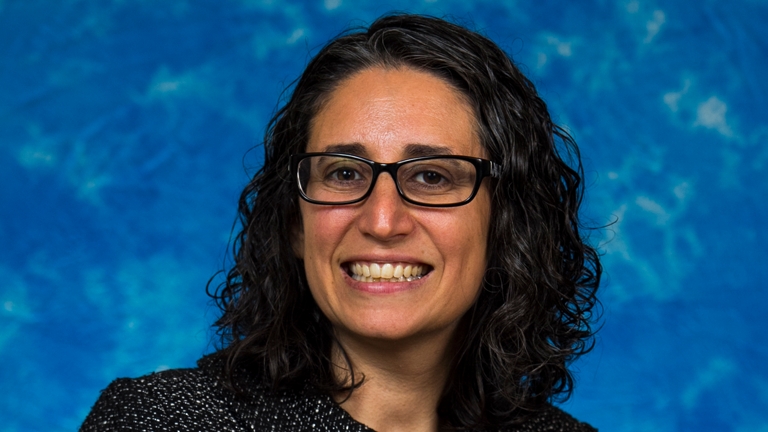 TIFFANY GRINSTEAD
Vice President of Marketing- Individual Products and Solutions
Nationwide Financial
Nationwide has an 80-year heritage of helping clients prepare to live in retirement. With a long-term approach to investing and the support of the insurance side of its business, Nationwide has continued to successfully grow across changing market and economic conditions. Its unique structure ensures its clients have the tools they need to solve even the toughest retirement challenges. Through a commitment to the customer, Nationwide has developed a comprehensive support structure, including a consultative team with deep knowledge on the toughest retirement topics, strategies and tools to help clients break down and simplify solutions to retirement challenges and competitive solutions across a suite of annuity, life, retirement plan and mutual funds products that give clients choices to match complex needs. Tiffany says the role of marketing is to advocate for member and partner experience and to ensure Nationwide is consistently delivering on its value proposition.
While there are many definitions of loyalty, she defines loyalty as the creation of impassioned ambassadors of the brand. "I think of loyal customers as the people who not only want to stay with you, but also want to expand their relationship with you and share their experience with others," she says. "This concept holds in both the B2B and the B2C space."
From a B2B financial services perspective, Nationwide sells a lot of products through financial advisors, agents and banks. Strong relationships there are imperative because those advisors are making recommendations in the best interest of their customers, and ultimately will bring new customers to Nationwide if they know Nationwide will deliver on their customers' expectations.
At the same time, strong B2C relationships ensures that customers go to their advisors with a positive experience with Nationwide and a desire to stay with them.
"Loyalty is built into our DNA," she says. "We're a mutual company, so that means we're actually owned by – and accountable to – our customers. In fact, we call them members, because not only do they belong to Nationwide, they truly are the owners of Nationwide. To become a customer of Nationwide is to join with something meaningful. And that's really the heart and soul of loyalty."
The jingle, "Nationwide is on your side," is more than a jingle, and she is amazed at how many Nationwide members sing it back to them. "Hearing our jingle sung back to us is a sign of the connection people feel emotionally with our brand," she says. "This stems from the fact that our customers know that the needs of the customer drive every single product we create."
An example of the Nationwide difference is seen through a key insight the team gained: customers were struggling as they moved into retirement with the resources they needed to make critical decisions. While in working life, many companies have a concierge service that helps to advocate on queries around medical bills or future planning, but once people retire, they lose access to that.
As such, many advisors were telling Nationwide that they struggled to have those kinds of conversations with customers and recognized that those resources were direly needed. In response, Nationwide came up with a new offering called "Care Concierge," which is offered to all owners of all Nationwide annuities, free of charge.
From a data standard and privacy perspective, Nationwide has a very high commitment to protecting its members and has made significant investments in infrastructure and training around data privacy. At the same time, insights are instrumental to driving products and programs that will make a difference in customers' lives.
"We look at qualitative and quantitative research, field sales input, social media monitoring, product performance and feedback that comes in from our partners," she says. "Those insights drive our entire company, starting from research and development, to the way that we execute, to the way we service."
This data-driven strategy has evolved the overall marketing strategy to becoming increasingly one-to-one. "We need to ensure that whenever we connect with our customers or our advisors that we are able to connect them to paths that take them where they need to go," she says. "We want them to interact with us to find solutions when they're ready, on their terms, versus being the old method of 'send everything to everybody seven times'."
This is fundamentally important to the business overall because the products Nationwide sells require long-term relationships. "We are not selling a product or a service, rather, we are helping Americans prepare for and live in retirement," she says. "We have to do that through every single interaction we have with them. Some folks might come to us for insurance, and the hope is that they expand into using us to protect their retirement and ensure they have what they need for their future."
Emotional connections are therefore critical. "Yes, there's the jingle; but there's also the way in which we focus on life stages and where people are in the big moments, helping them protect their family as a new baby joins or pay for funeral expenses as they say goodbye to a loved one," she says. "We use imagery, storytelling and interactive digital experiences to represent that engagement when it comes to communicating with our current members, our prospects and financial advisors. The jingle encompasses in a really quick and easy-to-remember way this concept of being on your side, but that must be fostered every day in a very real way."
Many people have heard the advertisements where Peyton Manning sings the jingle in multiple different ways. But what makes that advertisement more effective is the connective tissue from the understanding that he just retired, and Nationwide was a big part of making that happen. As a brand ambassador, he is authentic and embodies an example of meeting people where they are at critical moments in their lives.
It is the responsibility of the marketing organization to bring the voice of the customer into all aspects of decision-making: from strategy to new operational platforms or products. "As the Vice President of Individual Products and Solutions, I sit on the leadership team for our individual products business," she says. "I don't just sit in in marketing decisions; I sit in every business decision. I'm looked to, to be a voice at the table that is able to bring in the customer's perspective."
Tiffany says that to do this effectively requires extensive listening and aligning the whole marketing house from the brand all the way down to one-to-one interactions. She says listening happens across the gamut, whether through email, web, social media, phone calls or face-to-face interactions with field officers.
"We are constantly in the field with customer enthusiasm tracking for both advisors and consumers to ask about their experience and engagement with us and track that feedback on a quantitative basis," she says. "Every single level of the marketing funnel must be connected and aware to be able to bring customer needs to life."
But she is not the only one accountable to the voice of the customer. Rather, every leader, whether from sales bringing back feedback from the field, or operations who provide feedback from the call center or business development leaders who are out spending time with customers, all leaders are responsible for bringing back vital information to make the right strategic decisions for customers.
"The concept of membership is very real to us," she says. "We are not owned by investors. We are not here to create investor value. We are owned by our members. And we are here to create value for our members."
The table stake for a base relationship is trust. In the financial services industry, it is vital that the institution be perceived as strong and stable, so that 40 years from now, customers' retirement savings are still secure. This necessitates a level of commitment to the future that makes fostering trust a key ingredient to success.
"As marketers today, we are in a position of building out that table stake while building differentiation in a world where businesses are trusted less than before," she says. "Therefore, we need to think a lot about how to build trust in authentic and genuine interactions. We must do this in ways where it can speak for itself versus spend time talking about it. Real trust comes down to the proof points that become the foundation of who you are. For us, that's being a mutual company, having strong financial ratings and being very transparent in how we do business. The more we can focus on weaving in those genuine proof points versus the lip service to trust, the more genuine trust we will gain."
For more insights from leaders like Megan O'Connor from e.l.f Cosmetics, Urcil Peters from Marriott Vacations Worldwide and Matt Bruhn from Pabst Brewing Company, check out our full report here: https://cmocouncil.tradepub.com/c/pubRD.mpl?secure=1&sr=pp&_t=pp:&qf=w_chee01&ch=.