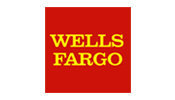 TIM COLLINS
Senior Vice President of Experiential Marketing
Wells Fargo
While Wells Fargo doesn't participate in trade shows, events have a big place in the company's marketing mix. While Senior Vice President of Experiential Marketing Tim Collins says the company's budget allocation decreased following the conversion of the Wachovia brand, it has increased for 2013.
Primarily, Collins says the company's events tend to be catered to specific customer segments or done around a new feature market.
"When converting Wachovia to the Wells Fargo brand, we did a lot of events on the East Coast, such as flash mobs, corn mazes and community events," he says. "In the last year, we've also been doing more high-end customer events now that the merger has been completed. Our budget for the merger was much larger, so it is substantially lower now."
Collins says they determine which events they will invest in based on their objectives and data from syndicated research surveys. They also partner with sales, which is present in the event planning process 90 percent of the time.
"We do have some conflicts with sales because marketing is more focused on brand awareness and long-term branding initiatives while sales has a demand for immediate sales returns," he says. "We tend to set up the sales force later in the process."
While some of the company's events are well integrated across all of the company's marketing efforts, Collins says some of them are completely disjointed, but integration is something that company is continually working toward. They achieve the greatest success when they work hard in the planning stages.
"Having the sponsorship and events teams at the table from the beginning of the planning process rather than later is key for us," he says. "Because our events tend to be in the consumer space, people tend to be in much more of an entertainment mindset rather than planning ahead as they would for a business experience, such as a trade show."
Wells Fargo has done quite a bit of piloting with mobile and social media engagement around events, extending the experience for consumers before, during and after an event. However, he feels they have the greatest success during events.
"We have measures around how many people engage with us, how many times they engage and how long they engage, as well as some subjective measures," he says. "With mobile voting, for example, we have actually shown those results on monitors at events, which added to the quality of the event."
Wells Fargo has some agency partners for events, and Collins says their success is often a subjective measure based on the overall success of the event.
"The quality of an event and choosing the right event to participate in based on data is just as important as the agencies we partner with," he says. "You really have to look at both to get a good picture of the level of success."