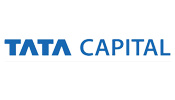 VEETIKA DEORAS
Head of Brand Marketing and Corporate Communications
Tata Capital Limited–Mumbai, India
Less than 5 years old and operating across more than 20 lines of business in retail and corporate, Tata Capital is focused on enhancing their relationship-based marketing. From the beginning, they have operated with a central platform for aggregating customer data and have believed in a customer-centric business model.

"I would consider the work we have done in the direction of customer-centricity quite considerable," Deoras says. "In the financial services sector, customer centricity has a key role to play, both pre-sale and post-sale. With pre-sale, the sales force personnel are being constantly trained to understand the needs of the customer and recommend the right product to him/her. Our brand promise of 'We Only Do What's Right for You' is based on our commitment to make all efforts to deliver the right solution to the customer. Pre-sales is also a key source of customer feedback, and our system allows for effective capturing and reporting of this feedback and in order for us to appropriately act upon it."
As a Non-Banking Financial Company (NBFC), the company has a limited amount of data available, primarily only basic data about the customer. Without access to deeper levels of data, such as behavioral data, it is difficult to conduct a thorough analysis and derive greater actionable insights.
"In a typical situation, the biggest challenge a multi-product company faces is that all the data is usually housed in the transaction engines of each product, and all these transaction engines are housed on different platforms," Deoras says. "However, as an organization we do not have that challenge or limitation because from the beginning, we have emphasized integrating our IT platforms. We have developed a unified CRM, which allows us to cross-link the data across our products, subject to regulatory and customer considerations."
Tata Capital's central CRM and central call center collate all customer feedback. In terms of customer intelligence, there are two broad sources—information coming in from the sales force and proprietary research that the company undertakes. This data is then analyzed for acquisition and cross-selling the right product to the different customer groups.
"We have various tools to capture the voice of customer, and one tool among these is the on-boarding call, wherein once an individual has become a customer, we actually reach out to him/her to get feedback on the onboarding experience," Deoras says. "We also are in the process of adding a capability to understand why customers were not acquired or why they were unable to be converted."
From the moment the senior leadership team drew the strategy for Tata Capital, the company has been very conscious of the role that the relationship between marketing and IT would play.
"Our investments in terms of the research that we conduct sit at about 1–2 percent of our PAT, which is a fairly good amount," Deoras says. "We use analytics in potential and existing customer segments across both the marketing and the customer relationship management teams in order to garner customer insights."