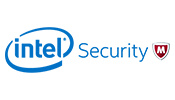 VIMAL SOLANKI
Senior Vice President, Corporate Strategy and Intel Office
McAfee
As a large corporation with channel partners in both the consumer and business segments, McAfee faces a number of challenges with streamlining the channel marketing process and driving accountability to maximize ROI. Overall, Senior Vice President of the Corporate Strategy and Intel Office, Vimal Solanki feels the company has room for improvement when it comes to maximizing channel effectiveness and driving performance.
McAfee's channel marketing efforts include both consumer and non-consumer segments. Within the non-consumer segment are their traditional channel partners (value-added partners), strategic partners (large systems integrators), and direct sales force partners (who engage directly with customers). On the consumer side, he divides partners into an enterprise, PCOEM (vendors who offer free trials), telcos, retail, and social media.
"Our setup is quite unique; not many companies have a spectrum of offerings that include single users as well as enterprises with several million users," he says. "That's where you see the diversity of the channel partners and also where challenges come into play. We are one of the several companies of our kind, which makes loyal relationships more difficult to establish. We'd like to have more strategic relationships rather than transaction-oriented relationships. Another challenge we face is that a lot of partners expect to get the marketing development fund without really creating the desired demand for our offerings."
Solanki says that when partners don't show tangible ROI, there isn't a good level of accountability because establishing a hard line will cause them to walk away. Furthermore, partners are reluctant to commit to a long-term partnership because they want to keep their options open. The best relationships are with partners who are strategic in their efforts.
"Forward-thinking partners will consider the wide range of options they could invest in, and then identify the ones that really matter," he says. "However, we also have partners who will try a little of everything and see what sticks. We tend to see that those who invest in efforts that are more appropriate for their strategies produce more measurable results."
McAfee produces campaign content and makes it available for partners to access through a central location. The core content is the same across the board but allows companies to use their logos and apply some level of customization. However, localization in terms of language is done by the partners.
"We rely on our partners' judgment to maintain consistency with brand guidelines; we have 12,000 channel partners around the world, so it becomes really hard to review every change a channel makes," Solanki says. "We let them change the calls to action if necessary, but we discourage changing the value proposition. In most cases, consistency isn't a problem because we provide near-finished assets so the partners can just put their logo on them and use them as they are."
With regard to tracking customer engagement and response to channel efforts, he says McAfee does not yet have the level of analytics and accountability that he would like. Unless McAfee is driving the events, he says they rely mostly on partners' feedback and judgment because it's difficult to have a closed feedback loop.
In terms of lead flow and conversion rates, he says these differ greatly for consumer and enterprise partners. On the consumer side, he says they have fewer partners but much larger business, while the enterprise side has more partners but yields a lower dollar value.
"We are most advanced in the PCOEM sector from a marketing perspective," Solanki says. "For example, for every 100 units we ship, we know how many trials were used, how many were completed, how many of those became customers, and how many later renewed. These analytics are much deeper because we have fewer partners on this side and can afford to dig deeper for results."