Data Science: The #1 Function for Marketers as They Work In, Through and Out of the Pandemic
The world experienced unprecedented events over the last couple of months. COVID-19 shut down so many parts of the economy while demand moved to other areas. Travel, entertainment and dining businesses hit the hardest, with revenues declining by 75 percent or more in only a few days. On the other side, e-commerce businesses—particularly online grocery shopping and online learning—performed exceptionally well as consumers shifted their spend to online channels following the shelter-in-place orders.
Through the eyes of our client base, demand for data science increased dramatically since the beginning of the COVID-19 crisis, shifting focus to doing more with less and still generating ROI given the current market dynamics.
Differences in COVID-19 incidence rates across geographies impact consumer demand differently at local market level, creating the need for localized microtargeting. Analyzing the relationship between business performance and health data at market level became a requirement for making the right targeting decisions.
In this environment, there are three ways for companies to utilize data science to create competitive advantage:
Leverage non-traditional data to drive better targeting decisions

Now is the time to think creatively. Tap into new data sources previously unused and find new ways to reach your target audience. COVID-19 impacts different geographies and consumer segments in different ways; not all counties are affected at the same time or at the same rate. The expectation remains that the number of cases will decline during the hot summer months, but micro outbreaks will return during the fall. Capturing and using timely COVID-19 data, as well tracking insights on your company's marketing and performance impact by region, will prove critical in developing localized micro-targeting capabilities and deciding which local markets to focus on.


Develop foundational analytics capabilities to jump ahead of the competition

Take this time to develop new, advanced targeting capabilities and get a leg up on the competition, who may have become conservative in their defense strategies. Industry innovators developed new data and analytics capabilities that enable them to prepare for the 'next normal' and be agile as the markets start to recover. Some ways you can implement this in your organization include enabling new addressable channels for new customer acquisition, developing new customer experience measurement capabilities and building localized micro-targeting capabilities.


Focus on shifting and optimizing your marketing spend to achieve higher return

Take a fresh look at your marketing spend and ensure you spend it in places that generate the highest return on investment possible. This strategy is critical for organizations as the need for effective use of marketing dollars will grow in the coming months. In this new environment, companies must adopt an "investor mindset" to aggressively shift marketing spend and continually analyze performance to reallocate spend based on what works, as investors will hold this higher standard as an expectation in the foreseeable future. COVID-19 shut down several important sales channels: events, door to door, retail, etc., while others such as social media and connected TV have become more important. Shifting spend to more productive channels and geographies while identifying the appropriate data models, repeatable strategies and attribution models to support will create enormous returns for companies navigating marketplace changes.
Demand for data science is growing as many companies turn to data to optimize their targeting and spend decisions during this time. Organizations need to double-down on data science now to create an advantage and jump ahead of their competition. Every executive has a decision to make in the coming weeks and months: Will you be conservative and play defense during this period? Or will you go on the offensive and get a leg up on your competition using the power of data science?
Ogzur Dogan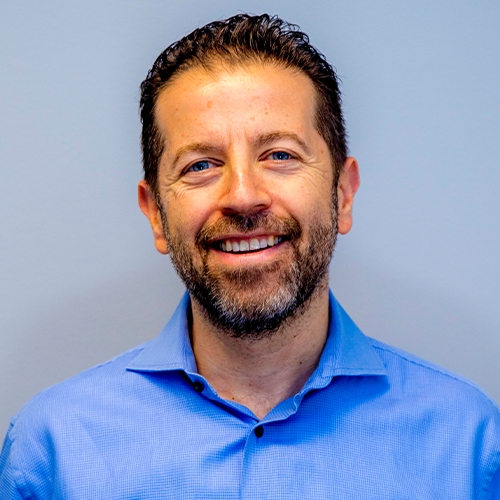 Ozgur has 20+ years of experience in building data driven solutions for many Fortune 500 companies including AT&T, P&G, Citi and AARP. Ozgur is currently Chief Solution Officer for BLEND360 and leads the development of data driven solutions for BLEND360's clients by integrating data science and digital technologies. BLEND360 was founded in 2002 and has been recognized as one of the fastest-growing companies in the US in 7 out of past 8 years.

Ozgur is also a founding partner of Whitegate Capital Partners, which is a capital and growth firm focused on Data, Analytics and Technology markets, engaging as major investors and advisors.

Prior to that, Ozgur was the CMO for Hepsiburada, which is named as one of top 5 fastest growing e-commerce companies in Europe and one of the top 25 e-commerce sites globally. Previously, Ozgur was the General Manager of Data Solutions Group at Merkle, a global data-driven, technology-enabled performance marketing agency, which was the largest independent agency in the US for CRM, digital, and search before being acquired by Dentsu.

Ozgur was the recipient of multiple awards within Merkle, including Exceptional Client, Operational Excellence, Database Marketing Excellence and the Chairman's Award, which is the highest recognition within Merkle. Ozgur has spoken at various Marketing Events globally. Ozgur holds a B.S degree in industrial engineering and an MBA degree with a focus on marketing from The University of Georgia.