Bringing Dexterity to Subscriber Complexity
Managing the Challenge of Change and Choice in Communications and Media Markets.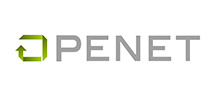 About sponsor
Openet is the most innovative provider of Subscriber Optimization Software (SOS) to tier one communications and media service providers. To succeed, today's operators must know their subscribers, deploy innovative business models and control the allocation of network resources. Openet's offerings are engineered to attract subscribers and provide an optimal experience, minimize the cost to serve them and maximize revenue—making the most of every subscriber. With customers across the globe, Openet is meeting the needs of operators worldwide such as Vodafone, Orange, AT&T and Verizon.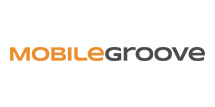 About sponsor
MobileGroove — named a top 50 influential technology site by Konector – is the source of analysis and commentary on mobile search, mobile advertising, and social media. Peggy Anne Salz, the Chief Analyst and Founder of MSearchGroove (MSG), produces and markets thought leadership for the mobile industry. Her report, Mobile Search & Content Discovery, was regarded as the first in-depth study of its kind, establishing Peggy as an authority on mobile search and content discovery technologies. Her most recent series of practical how-to white papers covers the basics of mobile advertising and mobile analytics, earning her a reputation as a leading mobile advertising expert and speaker. Her published work, which includes more than 300 articles on the mobile industry, has appeared in magazines and online destinations such as The International Herald Tribune, The Wall Street Journal, Mobile Entertainment, New Media Age, and in the Agile Minds column in EContent magazine, among many more.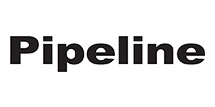 About sponsor
Pipeline is the leading publication solely focused on providing in-depth and ongoing coverage of the OSS/BSS industry. Service Providers in more than 160 countries turn to Pipeline for relevant information to aid them in the delivery of next generation services. Pipeline covers emerging OSS and BSS issues and the evolution of the communications industry, and provides timely news analysis and perspective from top analysts and the foremost OSS/BSS vendors. Now in its eighth volume, Pipeline continues to lead the telecom publishing industry through its innovative on-line format, interactive advertisements and provocative editorial content. Read the current issue of Pipeline at www.pipelinepub.com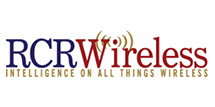 About sponsor
RCR Wireless News: enabling intelligence on all things wireless for industry leaders and enterprise volume buyers. RCR Wireless News is the premier news source for the wireless communications industry and is first with carrier, distributor, network, handset and mobile content news. Published since 1981, RCR Wireless News keeps our subscribers engaged and informed with breaking stories, enlightened features and invaluable industry insight. RCR Wireless News target audience is executive-level employees at leading wireless companies, and volume buyers at enterprise-class organizations. It is our dedication to editorial excellence that leads executives to consistently choose RCR Wireless News over other industry publications. RCR Wireless News offers daily email alerts so wireless industry professionals can stay informed on industry happenings.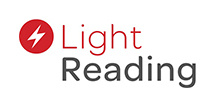 About sponsor
Founded in 2000, Light Reading is the leading online media, research, and focused event company serving the $3 trillion worldwide communications market. Lightreading. com is the ultimate source for technology and financial analysis of the communications industry, leading the media sector in terms of traffic, content, and reputation. Light Reading's research arms, Heavy Reading and Pyramid Research, provide the most comprehensive communications research, market data, and technology analysis in close to 100 markets around the world. Light Reading produces nearly 20 targeted communications events including TelcoTV, Ethernet Expo New York and Ethernet Expo London, The Tower Summit @ CTIA, and Optical Expo, as well as focused one-day events tailored for cable, mobile, and wireline executives.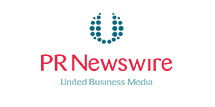 About sponsor
PR Newswire (www.prnewswire.com) is the premier global provider of multimedia platforms that enable marketers, corporate communicators, sustainability officers, public affairs and investor relations officers to leverage content to engage with all their key audiences. Having pioneered the commercial news distribution industry over 60 years ago, PR Newswire today provides end-to-end solutions to produce, optimize and target content—from rich media to online video to multimedia—and then distribute content and measure results across traditional, digital, mobile and social channels. Combining the world's largest multi-channel, multi-cultural content distribution and optimization network with comprehensive workflow tools and platforms, PR Newswire enables the world's enterprises to engage opportunity everywhere it exists. PR Newswire serves tens of thousands of clients from offices in the Americas, Europe, Middle East, Africa and the Asia-Pacific region, and is a UBM plc company.
Overview
Bringing Dexterity to Subscriber Complexity will explore the growing imperative to more effectively manage the challenge of change and choice in today's communications and media markets. This multi-faceted, multi-channel initiative will embrace global thought leaders and experts from some of the world's biggest operators and service providers, industry organizations and media groups to drive global market discussions and conversations. Through a reservoir of intellectual capital, content, and survey data as well as a report derived from a quantitative survey and qualitative interviews with industry leaders, the program will offer rich industry content, executive perspectives and insights into the issues, obstacles, opportunities and best practices for maximizing subscriber relationships and value at a time of unprecedented complexity and choice.
background
Managing the challenge of subscriber complexity and choice in communications and media markets now represents one of the most critical business imperatives facing service providers worldwide. Subscriber expectations are exploding around value, features, services, pricing, quality, convenience, user control, and personalization – with more opportunities than ever to switch allegiances to both established and new disruptive competitors. Successful operators must achieve new levels of flexibility, time to market, insight and efficiency in the way they activate, cultivate and optimize their subscriber base. At the same time, they must focus on innovation and improve how they identify and address diverse customer needs and cost-effectively manage network resources in the face of rising bandwidth demands from their diverse user base.
Research: Survey & Reports