Business Gain From How You Retain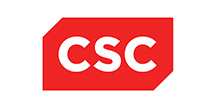 About sponsor
CSC - Computer Sciences Corporation Computer Sciences Corporation is a leading technology (IT) services company. CSC's mission is to be a global leader in providing technology-enabled business solutions and services. With approximately 91,000 employees, CSC provides innovative solutions for customers around the world by applying leading technologies and CSC's own advanced capabilities. These include systems design and integration; IT and business process outsourcing; applications software development; Web and application hosting; and management consulting.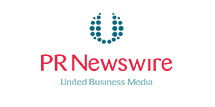 About sponsor
PR Newswire (www.prnewswire.com) is the premier global provider of multimedia platforms that enable marketers, corporate communicators, sustainability officers, public affairs and investor relations officers to leverage content to engage with all their key audiences. Having pioneered the commercial news distribution industry over 60 years ago, PR Newswire today provides end-to-end solutions to produce, optimize and target content—from rich media to online video to multimedia—and then distribute content and measure results across traditional, digital, mobile and social channels. Combining the world's largest multi-channel, multi-cultural content distribution and optimization network with comprehensive workflow tools and platforms, PR Newswire enables the world's enterprises to engage opportunity everywhere it exists. PR Newswire serves tens of thousands of clients from offices in the Americas, Europe, Middle East, Africa and the Asia-Pacific region, and is a UBM plc company.
Overview
The initiative, entitled Business Gain from How You Retain™, assesses the degree to which major brands are unifying and centralizing customer data, undertaking effective marketing analytics, and embracing advanced segmentation strategies to minimize customer turnover and maximize the profitability of individual customer relationships.
Research: Survey & Reports