Calibrate How You Operate
Improving Marketing Yield, Visibility and Process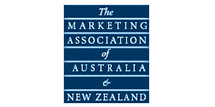 About sponsor
MAANZ is a leading international professional marketing institute focusing on marketing education and training; marketing information; and practical marketing tools and resources for marketing and business development.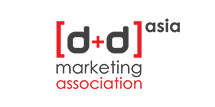 About sponsor
The Asia Digital Marketing Association (ADMA) is the voice of, and advocate for, the digital marketing industry in Asia (excluding Japan). The ADMA is an umbrella organization, guided by senior executives in the industry, and charged with gaining consensus and formulating a powerful point of view on all key industry issues. The ADMA actively promotes the benefits of using the Internet and mobile as a channel to communicate with consumers and was established to provide leadership and guidance on issues, criticisms and misconceptions about digital marketing as well as lobbying and public relations assistance for member companies.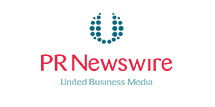 About sponsor
PR Newswire (www.prnewswire.com) is the premier global provider of multimedia platforms that enable marketers, corporate communicators, sustainability officers, public affairs and investor relations officers to leverage content to engage with all their key audiences. Having pioneered the commercial news distribution industry over 60 years ago, PR Newswire today provides end-to-end solutions to produce, optimize and target content—from rich media to online video to multimedia—and then distribute content and measure results across traditional, digital, mobile and social channels. Combining the world's largest multi-channel, multi-cultural content distribution and optimization network with comprehensive workflow tools and platforms, PR Newswire enables the world's enterprises to engage opportunity everywhere it exists. PR Newswire serves tens of thousands of clients from offices in the Americas, Europe, Middle East, Africa and the Asia-Pacific region, and is a UBM plc company.
Overview
Calibrate How You Operate™: Improving Marketing Yield, Visibility and Process, is a new Chief Marketing Officer (CMO) Council thought leadership initiative which will focus CMO attention on how to optimally structure, resource, and run today's digitally driven, customer-centric, globally distributed, cross-cultural marketing organization. Given the fact that 50 percent of CMOs are hired to fix broken marketing organizations, this is a particularly timely and relevant initiative.

The program will center around a extensive audit and assessment of diverse operational marketing dynamics and needs (BtoB, BtoC, geographically and vertically), along with the development of a new model for globally aligning, unifying, managing and tracking sales, marketing, channel and customer relationship activities. It will also identify the integrated platform, disciplines, methodologies, tools and solutions/hosted services required to improve functional integration, output, accountability and effectiveness. This Operational Marketing Model (OMM) will be promoted and evangelized by the CMO Council as a platform and framework for global adoption and use by its members
The purpose of this initiative is three-fold:
Advocate a strategic imperative and roadmap to help global brand marketers embrace solutions, services, tools and methodologies that will drive customer analytics, marketing group performance, sale/channel alignment, functional integration, process efficiency and business outcome measurability.
Generate a consensus view on best ways to leverage marketing-related technology, source and integrate customer data/research, collaborate with IT and outsourced service providers, manage implementations, finesse organizational change, and assure solution adoption and use.
Predispose key buyers and specifiers of marketing automation solutions to the CMO Council's Operational Marketing Model and provide underwriters with valuable insights and perspectives for product portfolio development, positioning, messaging, customer acquisition and value selling.
Learn
Read
Studies & White Papers
STUDIES AND REPORTS
WHITE PAPERS
Articles
Marketing Operations
Global Branding
Customer Data Integration
Books
Managing Global Customers: An Integrated Approach

By George Yip and Audrey Bink
Managing Global Customers provides a most comprehensive and insightful guide to this very important subject to businesses today. I recommend that every executive involved in international business read this book." —Alan Nonnenberg, Founder and former Director of Global Accounts Program, Hewlett-Packard Co.
Market Driven Management: Strategic and Operational Marketing

By Jean-Jacques Lambin, Ruben Chumpitaz and Isabelle Schuiling
Taking a market orientation approach, "Market-Driven Management" challenges the traditional concept of the 4Ps and the 'functional' role of marketing departments. The author enlarges the market definition to embrace all the key market players, including competitors, distributors and prescribers as well as the various customer groups in the wider macro-marketing environment. In addition, the author examines marketing strategy, demonstrating how strategic decisions can be implemented at the operational level.
Master Data Management and Customer Data Integration for a Global Enterprise

By Alex Berson and Lawrence Dubov
Gain a complete and timely understanding of your customers using MDM-CDI and the real-world information contained in this comprehensive volume. Master Data Management and Customer Data Integration for a Global Enterprise explains how to grow revenue, reduce administrative costs, and improve client retention by adopting a customer-focused business framework. Learn to build and use customer hubs and associated technologies, secure and protect confidential corporate and customer information, provide personalized services, and set up an effective data governance team. You'll also get full details on regulatory compliance and the latest pre-packaged MDM-CDI software solutions.
Enterprise Architecture as Strategy

By Jeanne W. Ross, Peter Weill, and David Robertson
Enterprise architecture defines a firm's needs for standardised tasks, job roles, systems, infrastructure, and data in core business processes. Thus, it helps a company to articulate how it will compete in a digital economy and it guides managers' daily decisions to realise their vision of success. This book clearly explains enterprise architecture's vital role in enabling - or constraining - the execution of business strategy. The book provides clear frameworks, thoughtful case examples, and a proven-effective structured process for designing and implementing effective enterprise architectures.
Customer Data Integration: Reaching a Single Version of the Truth

By Jill Dyché, Evan Levy, Don Peppers, and Martha Rogers
Whatever business you're in, you're ultimately in the customer business. No matter what your product, customers pay the bills. But the strategic importance of customer relationships hasn't brought companies much closer to a single, authoritative view of their customers. Written from both business and technicalperspectives, "Customer Data Integration" shows companies how to deliver an accurate, holistic, and long-term understanding of their customers through CDI.
Who Owns the Data? Using Internal Customer Relationship Management to Improve Business and IT Integration

By Frank L. Eichorn
Dr. Frank Eichorn uses the provocative title "Who Owns the Data?" to draw our attention to the relationship that Business departments have with their Information Technology departments. The IT folk sometimes confuse stewardship of the data with its ownership. Data and information management have evolved from supporting operational functions such as payroll, expense tracking, etc., to being a key differentiator in the success of an organization by helping it understand its external customers. More importantly, Frank reminds us that IS/IT departments must treat the functional units as "customers" of its service. Drawing on the best practices of external customer relationship management (CRM), he presents his model of Internal Customer Relationship Management (IntCRM) as a tool for assessing a company's current IS/IT internal climate and a framework for improving business and IT alignment.