Can We Future-Proof Customer Engagement?
A Best-Practice Video Series on Context, Commerce and Engaging With an Audience of One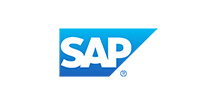 About sponsor
As market leader in enterprise application software, SAP (NYSE: SAP) helps companies of all sizes and industries run better. From back office to boardroom, warehouse to storefront, desktop to mobile device – SAP empowers people and organizations to work together more efficiently and use business insight more effectively to stay ahead of the competition. SAP applications and services enable more than 238,000 customers to operate profitably, adapt continuously, and grow sustainably. For more information, visit www.sap.com.
Overview
But marketing to an audience of one—in a sea of unique and diverse customers and prospects—has proven to be no easy feat. Furthermore, each customer has taken control of their own journey, independently mapping their own path to purchase and often turning away from the intentional campaign markers set up to speed them along the path.
The CMO Council interviewed leading marketers around the world to gather their best practices for engagement, experience and advancing the relationship with this audience of one. Through this two-part video series, we investigated the best actions developed by these leaders, from the vision of their customer engagement strategy to their goals for advancing the experience into the future.
In today's age of the customer, the focus has turned away from what a brand can do to induce action and toward a far more complex and strategic dialogue around how our marketing, service and commerce strategies have aligned around the customer journey. As the days of pushing a customer through an archaic funnel have long since gone away, marketers have developed more comprehensive strategies to advance engagements by combining rich content and experiences with context, relevance and personalization.
Learn
Curated Facts & Stats
Jan 2016
Only 16 percent of marketers feel that their organizations are delivering customer experiences that truly fulfill their brand promises, while two-thirds (66 percent) say their efforts in this area are hit or miss, and 14 percent say they are completely missing the mark.
Source
Jan 2016
Customer lifetime value is another blurry area for marketers as nearly half (45 percent) of respondents indicated that they do not have good visibility or accurate valuations around customer lifetime value and retention rates. Only 16 percent said that they do have good visibility in this area, with 37 percent revealing they are getting better.
Source
Apr 2015
77% of US online adults say that valuing their time is the most important thing a company can do to provide them with good service
Source
Oct 2014
By 2017, 50% of consumer product investments will be redirected to customer experience innovations.
Source
Oct 2014
By 2017, 50% of consumer product investments will be redirected to customer experience innovations.
Source
GO TO INSIGHT CENTER TO LEARN MORE
Read
Curated Reading
Blogs
Books
By Markus Stahlberg and Ville Maila
By Shaun Smith, Andy Milligan
Program Themes
CX Strategy
Customer Experience
Customer Insights