Collaborate to Innovate
Advocacy and insight around the need for companies to embrace internet-enabled, collaborative, multi-enterprise innovation, information exchange, decision-making and business processes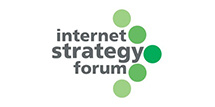 About sponsor
The Internet Strategy Forum is a nonprofit professional association and executive networking group for management with primary responsibility for driving Internet strategy and implementation from within medium to large organizations across multiple industries. The ISF is dedicated to professional development, peer networking, information exchange, research and thought leadership among senior Internet decision-makers at medium-to-large organizations across multiple industries.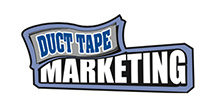 About sponsor
John Jantsch is a marketing and digital technology coach, award winning social media publisher and author of "Duct Tape Marketing - The World's Most Practical Small Business Marketing Guide" published by Thomas Nelson, with foreword by Michael Gerber, author of The E-Myth and afterword by Guy Kawasaki. His Duct Tape Marketing Blog was chosen as a Forbes favorite for small business and marketing and is a Harvard Business School featured marketing site. His blog was also chosen as "Best Small Business Marketing Blog" in 2004, 2005 and 2006 by the readers of Marketing Sherpa.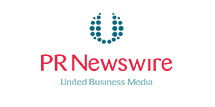 About sponsor
PR Newswire (www.prnewswire.com) is the premier global provider of multimedia platforms that enable marketers, corporate communicators, sustainability officers, public affairs and investor relations officers to leverage content to engage with all their key audiences. Having pioneered the commercial news distribution industry over 60 years ago, PR Newswire today provides end-to-end solutions to produce, optimize and target content—from rich media to online video to multimedia—and then distribute content and measure results across traditional, digital, mobile and social channels. Combining the world's largest multi-channel, multi-cultural content distribution and optimization network with comprehensive workflow tools and platforms, PR Newswire enables the world's enterprises to engage opportunity everywhere it exists. PR Newswire serves tens of thousands of clients from offices in the Americas, Europe, Middle East, Africa and the Asia-Pacific region, and is a UBM plc company.
Overview
Collaborate to Innovate will drive advocacy and insight around the need for companies to embrace internet-enabled, collaborative, multi-enterprise innovation, information exchange, decision-making and business processes – with increasing connectivity to the customer – as the new way of doing businesses in the 21st Century.