Content's Impact on Pre-Sales Intention
Content's Role in Influencing B2B Buyers in the Purchase Process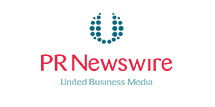 About sponsor
PR Newswire (www.prnewswire.com) is the premier global provider of multimedia platforms that enable marketers, corporate communicators, sustainability officers, public affairs and investor relations officers to leverage content to engage with all their key audiences. Having pioneered the commercial news distribution industry over 60 years ago, PR Newswire today provides end-to-end solutions to produce, optimize and target content—from rich media to online video to multimedia—and then distribute content and measure results across traditional, digital, mobile and social channels. Combining the world's largest multi-channel, multi-cultural content distribution and optimization network with comprehensive workflow tools and platforms, PR Newswire enables the world's enterprises to engage opportunity everywhere it exists. PR Newswire serves tens of thousands of clients from offices in the Americas, Europe, Middle East, Africa and the Asia-Pacific region, and is a UBM plc company.
Overview
The Content ROI Center and the Chief Marketing Officer (CMO) Council embarked on a research study—entitled "Content's Impact on Pre-Sales Intention"—aimed at determining content's role in influencing B2B buyers in the purchase process. This includes gaining a better understanding of how buyers source and share content among their peers and how this content influences the pre-sales engagement process.
As part of this program, we engaged our audience of senior-level B2B marketers to gather their perspectives and will team with NetLine to survey its audience of B2B buyers, influencers and decision makers to gather insights into the effectiveness of marketing content in generating value for customers.
The program included qualitative interviews in addition to a quantitative assessment designed to provide an in-depth, well-rounded view on the types of content being produced, how the success of this content is gauged, how content is shared, and the vision for the future of content-driven engagements.
Research: Survey & Reports
Read
Books
By Ann Handley, C.C. Chapman
By Kristina Halvorson, Melissa Rach
By Joe Pulizzi, Newt Barrett
More