Customer Attainment From Event Engagement
Benchmarking the Business Value of Trade Shows and Events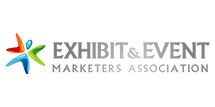 About sponsor
The Exhibit & Event Marketers Association (E2MA) is the premier thought leader and content development organization for corporate marketers and their suppliers in the face-to-face marketing medium. Driven to benchmark and promote the business value of trade shows and events, the E2MA evaluates and identifies best practices, new tools, new technologies and new techniques that enable marketers to optimize their event marketing programs. The E2MA is the tradeshow industry's newest association formed by the combining of the Tradeshow Exhibitor's Association (TSEA) and the Exhibitor Appointed Contractors Association (EACA). The new association is comprised of more than 500 member companies representing more than 17,500 full-time trade show professionals and more than 45,000 part-time trade show workers. The association is headquartered in Bend, Oregon.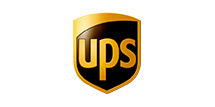 About sponsor
UPS is a global leader in logistics, offering a broad range of solutions including the transportation of packages and freight; the facilitation of international trade, and the deployment of advanced technology to more efficiently manage the world of business. Headquartered in Atlanta, UPS serves more than 220 countries and territories worldwide. UPS Trade Show Services offers an experienced trade show logistics team delivering more than 100,000 exhibits annually. UPS's on-site reps know the ins and outs of each trade show city and venue, helping with the largest deliveries or the smallest details. And they're backed by a global leader in logistics offering a broad range of package and freight transportation. Choose from a full portfolio of day- and time-definite air and LTL freight service options to satisfy your exhibit needs. For more information or to request a quote, call 1-800-365-6990 or visit www.ups.com/tradeshow.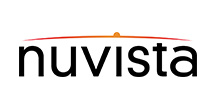 About sponsor
Nuvista provides audio-visual and labor (I&D) services to the trade show and event industries. Our philosophy reaches beyond exceptional service. We take a holistic approach to your program by offering complete management of all of your on-site vendors. Our leadership within the E2MA Advocacy Committee puts us in a unique position that has translated into significant savings for our clients. ROI has always been difficult to measure at trade shows and events for numerous reasons. One of the main issues with measurement is the fact that you do not know what you will be spending prior to making the decision to participate. Unfortunately, the trade show and event industry developed a reputation for unpredictable and inflated pricing. Exhibitors deserve to know what they are going to spend prior to making a decision and, more importantly, they need to be charged fair market value. Learn more about how Nuvista can assist with your event at www.nuvistaonline.com.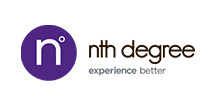 About sponsor
Nth Degree is a global event marketing and management company that helps clients design and execute successful trade show and event programs worldwide. The company offers labor, event, and trade show management and marketing services worldwide to more than 1,100 clients including 43 Fortune 100 companies. Nth Degree executes 7,500 projects each year and has 21 North American offices, as well as offices in England, Germany, and China. The company is known for its long-term relationships with 181 clients that have been loyal Nth Degree customers for more than 20 years and being a desirable employer, with more than 34 percent of employees having a tenure of 15 years or more. Additional information is available at www.nthdegree.com.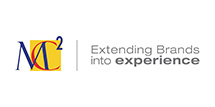 About sponsor
MC2 is in the face-to-face marketing business. We plan, design, build, and develop strategies for exhibits, events, and meetings, in addition to corporate environments and permanent installations for a wide variety of businesses. With our strategic experience and hands-on capabilities, we become an extension of your marketing department. We are a full-service company, so clients can use as many or as few of our services as needed. Our Ecoflex™ Exhibit Program offers end-to-end exhibit services for a fixed price and a green alternative to custom exhibit rentals. We have a network of 11 U.S. locations and alliances around the world, and MC2's list of clients represents some of the world's best brands. Learn more at www.mc-2.com.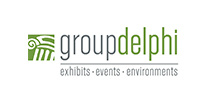 About sponsor
Group Delphi is a design and production company dedicated to helping you compete in today's changing markets. When you choose Group Delphi to create experiences, environments, and digital content for your trade show, event, museum, or retail installation, you can expect insanely good service. This commitment drives everything we do and is based on the principles of innovation, creativity, and passion. - As innovators pursuing new ideas and technologies, we deliver solutions that you hadn't imagined possible. - Creativity is so much more than design. It infuses everything we do. It drives value. It is the way we think and approach every project at every level of our company. - We are passionate about the quality of work we deliver, and we invite you to share our enthusiasm. With offices in San Francisco, California, Ft. Wayne, Indiana, and Paris, France, and with more than 60 years of experience, we are committed to our clients and to the industry.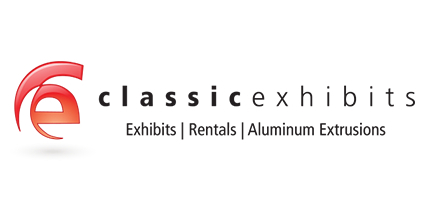 About sponsor
Classic Exhibits Inc. designs portable, modular, and custom-hybrid exhibit solutions. Our solutions are represented by more than 200 independent distributors who share our vision of shared knowledge, shared success, and shared responsibility. Since 1993, Classic Exhibits has focused on exhibit, event, and retail design through its four divisions/partners. Exhibits Northwest, with offices in Portland, Oregon, and Seattle, Washington, offers consultative services for trade show exhibitors. Eco-Systems Sustainable Exhibits supplies eco-friendly displays, Classic Rentals manages a comprehensive rental program for distributors, and ClassicMODUL Aluminum Extrusions sells wholesale engineered aluminum extrusions to the exhibit and retail trade. For more information, visit www.classicexhibits.com, www.ecosystemsdisplays.com, and www.classicmodul.com.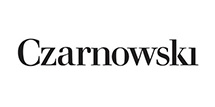 About sponsor
At Czarnowski, we love what we do. Since 1947, companies of all sizes and industries have counted on us to be their trusted exhibit marketing partner. Through a network of U.S.-based and international offices, we provide program management, creative, and execution services. We strive to continually improve our processes and increase the sustainability of our products and operations. We never forget that our success is a result of putting our customers first and delivering exceptional results on the trade show floor and beyond—every day. Learn more at www.czarnowski.com.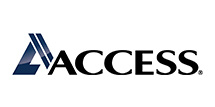 About sponsor
Access TCA helps clients capitalize on the immense opportunity of event marketing through global program management, exhibit and event production, meetings and event management, creative and technical production, and a proprietary return-on-investment model called Outcome Communications. Learn more at www.accesstca.com.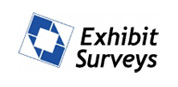 About sponsor
Exhibit Surveys, Inc., pioneered the field of exhibition and event research more than 45 years ago. Since 1963, Exhibit Surveys has established metrics that have become industry standards and developed unique diagnostic tools to provide guidance and sound recommendations to exhibitors, corporate event producers, associations and for-profit trade show organizers, CVBs and convention facilities and suppliers to the events marketing industry. Our research staff, located in Red Bank, New Jersey, has conducted primary research for more than 5,000 exhibitions and events, and in excess of 10,000 exhibits. Our clients include many Fortune 500 companies. Additionally, we have conducted research and measurement globally on six continents. Exhibit Surveys continues to be the leader and innovator in the field, with a complete range of measurement and research services to fit the evolving needs clients of all sizes over a broad spectrum of industries. We also maintain the most comprehensive database of audience profile and exhibit performance statistics. Learn more at http://www.exhibitsurveys.com.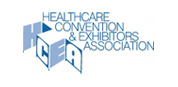 About sponsor
The Healthcare Convention & Exhibitors Association (HCEA) is the only organization solely dedicated to improving the effectiveness and quality of all healthcare conventions and congresses, medical meetings and healthcare exhibit marketing throughout the industry. Learn more at http://www.hcea.org/default.asp.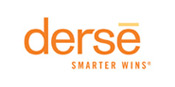 About sponsor
Measureable results are easy to promise, but much harder to deliver. At Derse, we prove it. We're a complete face-to-face experiential marketing, design and fabrication company focused on delivering meaningful results for our clients' program investments. Driven by accountability, we help you: • Develop smarter face-to-face marketing strategies that align with your business goals • Immerse your audience with experiential engagements • Measure and document the value of your face-to-face investment, drawing out critical insights and actionable recommendations Derse is currently ranked fourthin the nation in event marketing by Advertising Age magazine and was the first in its industry to receive Silver-level LEED certification for its national headquarters. For more information, visit www.derse.com or follow us on Twitter (@DerseSocial).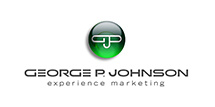 About sponsor
GPJ is a global experience marketing agency creating great ideas and bringing them to life through integrated experiential programs that leverage online, mobile and physical experiences. Our clients rely on us to compete globally by creating and accelerating relationships with their customers, employees, partners, media and other influencers. • Ad Age ranked #1 Experience Marketing Agency • Promo 100 ranked #1 Experience Marketing Agency GPJ is part of Project: WorldWide, the leading global independent engagement marketing solutions network. Learn more at www.gpj.com.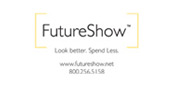 About sponsor
FutureShow is a simpler way to create trade shows and conferences. It includes everything you need, from signage and sponsor spaces to staging, registration tables and walls for hotel and conference venues—all in one simple package and for one simple price. Forget what you know about expensive conferences and tradeshow hardware and graphics. Set up a free Revenue Roadmap consultation today. Learn more at http://futureshow.net/index.html.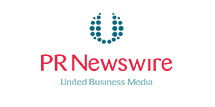 About sponsor
PR Newswire (www.prnewswire.com) is the premier global provider of multimedia platforms that enable marketers, corporate communicators, sustainability officers, public affairs and investor relations officers to leverage content to engage with all their key audiences. Having pioneered the commercial news distribution industry over 60 years ago, PR Newswire today provides end-to-end solutions to produce, optimize and target content—from rich media to online video to multimedia—and then distribute content and measure results across traditional, digital, mobile and social channels. Combining the world's largest multi-channel, multi-cultural content distribution and optimization network with comprehensive workflow tools and platforms, PR Newswire enables the world's enterprises to engage opportunity everywhere it exists. PR Newswire serves tens of thousands of clients from offices in the Americas, Europe, Middle East, Africa and the Asia-Pacific region, and is a UBM plc company.
Overview
The CMO Council's cooperative thought leadership campaign with the Exhibit and Event Marketing Association (E2MA) benchmarked the business value of trade shows and events, in addition to identifying new tools, technologies and techniques for driving experiential marketing effectiveness. Its research and marketer interactions also provide recommendations for new systems and approaches to certifying and verifying trade show attendance, harvesting and acting on lead flow, gathering market intelligence, and improving attendee engagement through content marketing, social media and mobile connectivity.
Research: Survey & Reports
Program Themes
Event & Experiential Marketing