Define and Align the CMO
A 360-degree view of the CMO position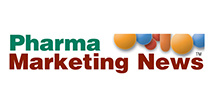 About sponsor
Pharma Marketing Network - The First Forum for Pharmaceutical Marketing Experts - brings together pharmaceutical marketing professionals from manufacturers, communications companies, and marketing service providers for wide ranging discussions and education on a multitude of current topics. Pharma Marketing News is an independent monthly electronic newsletter focused on issues of importance to pharmaceutical marketing executives.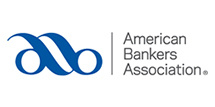 About sponsor
The American Bankers Association, on behalf of the more than two million men and women who work in the nation's banks, brings together all categories of banking institutions to best represent the interests of this rapidly changing industry. Its membership-which includes community, regional and money center banks and holding companies, as well as savings associations, trust companies and savings banks-makes ABA the largest banking trade association in the country.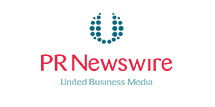 About sponsor
PR Newswire (www.prnewswire.com) is the premier global provider of multimedia platforms that enable marketers, corporate communicators, sustainability officers, public affairs and investor relations officers to leverage content to engage with all their key audiences. Having pioneered the commercial news distribution industry over 60 years ago, PR Newswire today provides end-to-end solutions to produce, optimize and target content—from rich media to online video to multimedia—and then distribute content and measure results across traditional, digital, mobile and social channels. Combining the world's largest multi-channel, multi-cultural content distribution and optimization network with comprehensive workflow tools and platforms, PR Newswire enables the world's enterprises to engage opportunity everywhere it exists. PR Newswire serves tens of thousands of clients from offices in the Americas, Europe, Middle East, Africa and the Asia-Pacific region, and is a UBM plc company.
Overview
Just what does it take to be a Chief Marketing Officer? Despite the rising popularity of the CMO moniker, this is a serious and fundamental question that remains unanswered at many of the companies that have adopted the title for their senior marketing executives. Ironically, all the hyperbole – combined with a real lack of definition and a failure to align qualifications with business expectations – threatens the very viability of the Chief Marketing Officer as a meaningful and critical position.

The CMO Council's Define & Align the CMO study aggressively explores the role, responsibilities, and future outlook of the CMO as well as their similarly-titled senior marketing executives. This thought leadership initiative encompasses qualitative interviews with CMOs and chief executive officers and quantitative surveys of search firm executives, company board members, and high-level marketers—nearly 1,500 study participants.
To create a 360-degree view of the CMO position, a variety of qualitative and quantitative research was employed:
A survey conducted by the CMO Council auditing the perspectives of 36 top executives from leading global executive search firms
A survey conducted by the CMO Council and fielded to over 1,200 marketers, 255 with the Chief Marketing Officer title, across a wide variety of industries and company sizes
A survey fielded with the help of media partner Corporate Board Member magazine, of over 300 C-level executives and corporate board members
Qualitative interviews with 40 Chief Marketing Officers, conducted by the CMO Council
In-depth profiles of 5 senior level marketers whose backgrounds, expertise and responsibilities within their organizations define key attributes of the role
The complete 82 page "Define & Align the CMO" Report captures this extensive quantitative feedback and qualitative insight and presents a compelling narrative addressing All You Need to Know About the CMO, When You Know You Need a CMO, and How to Grow a CMO; the Report also includes Detailed Findings from the 3 surveys conducted (with executive search firm principals, CEOs and Board members, and senior marketers), topical insights from CMOs on a range of relevant topics and issues, and the CMO Council CMO Scorecard.
Methodology
The CMO Council has conducted comprehensive interviews with over 35 (and counting) top marketing executives across a range of industries in both the business-to-business and business-to-consumer spaces. Those industries include technology, travel, retail, telecommunications, media and more. The interviews, each about 45 minutes to an hour long, provided valuable insights into the position of chief marketing executive. From those interviews, the quantitative survey instrument was crafted.
Three separate quantitative surveys are being conducted:
Current CMOs for organizational, operational and performance insight, plus executive VP and VP-level marketers for insights into their CMOs as well as their own aspirations for the position
Members of corporate boards of directors for high-level insights and perspectives on the CMO
Executive recruiters for insight into CMO employment trends and requirements
Research: Survey & Reports