Empowering the Data-Driven Customer Strategy
Taking the Next Evolutional Leap to Achieve Contextual Customer Engagements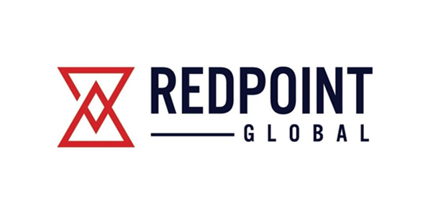 About sponsor
RedPoint was founded in 2006 by a team of highly accomplished CRM, marketing, data analytics, and software development professionals dedicated to a single mission: Empower data-driven organizations by unlocking the full value of their data to drive customer engagement and profitable, sustained growth. We are reinventing our industry with solutions that optimize data for business transformation and success with unparalleled speed, ease and agility. Learn more at www.redpoint.net.
Overview
Marketers are facing the pressure to deliver, with expectations to deliver growth-driving opportunity for the business while creating flawless, omni-channel experiences that last a lifetime to today's connected customers. This is especially true of fast-moving, consumer-obsessed industries like financial institutions, franchisers, media outlets, health insurance payers, CPG manufacturers, retailers and e-tailers, and travel and hospitality, where the customer is setting the expectation to be treated as a unique individual rather than a broad persona. These customers expect to be met with personalized experiences that take into account their lifetime engagement history and latest behaviors/actions (including purchase history, preferences, timing, locations, devices, problems, etc.), and should brands not meet this expectation, they are happy to take their business elsewhere.
While today's CMO must focus on the demands of the customer, the internal customer (i.e., the business itself) is also making its demands and expectations known. The mandate for increased market share, customer revenue, brand affinity and loyalty, and profitability across the entire customer lifecycle means that the entire organization must rally around a single-minded focused on overall customer engagement and experience. This challenge is bigger than just connecting marketing campaigns. It will require a customer experience-focused data strategy that is understood, adopted and embraced by the entire organization. It will also require that, as an organization, a commitment is made to adopt the best-in-class solutions and strategies to optimize each touchpoint, each chance to gather and aggregate data, and each opportunity to turn data into actionable intelligence.
Now more than ever, the CMO has the opportunity to spearhead this effort by partnering with critical stakeholders across the organization (the CIO, heads of sales, service and support, in-store leadership, the supply chain, and even product and pricing innovators). But this step forward must start with a solid data foundation on which the entire organization can develop and deliver exceptional customer experiences.
What We Already Know:
Marketers say their single greatest customer experience challenge is keeping up with the expectations and demands of the connected customer (Source: the CMO Council's "Context, Commerce + Customer" report)
Only 6 percent of marketers feel they have connected online and offline experiences; 49 percent admit that connection is selective and primarily in digital channels (Source: the CMO Council's "Connected Interaction to Power Brand Attraction" report)
Only 5 percent of marketers feel that technology investments have exceeded expectations; 40 percent say investments have met expectations in some cases but have underwhelmed in others (Source: the CMO Council's "Context, Commerce + Customer" report)
Only 16 percent rate their current process for establishing, managing and growing customer relationships as good or excellent (Source: the CMO Council's "Context, Commerce + Customer" report)
53 percent admit they are not currently delivering contextual, personalized experiences to customers across all channels and touchpoints (Source: the CMO Council's "Context, Commerce + Customer" report)
42 percent say the top goal for coming year is better connect campaigns into a holistic customer experience (Source: the CMO Council's "Connected Interaction to Power Brand Attraction" report)
When asked to describe the organization's relationship with data, 29 percent said data is just a metrics-driver for the organization; 27 percent said there was more collection than action (Source: the CMO Council's "Connected Interaction to Power Brand Attraction" report)
When asked if there was a data strategy in place that was embraced by the entire organization, 34 percent admitted the strategy was only partially implemented and only resided within marketing; 24 percent admitted there was no strategy in place (Source: the CMO Council's "The New Rules of Engagement" white paper)
Objective?
Establishing and championing an organization-wide data strategy is a critical step to extending the customer journey beyond marketing's walls. This strategy should be the foundation on which marketing can personalize engagements, connect customer experiences, bind online and offline engagements and, most importantly, create long-lasting profitable relationships with customers. Marketing must champion the call for best-of-breed tools and solutions that empower the organization to use data inline to the transaction and in real time for the customer.

The Problem?
Fragmented customer experiences re often being driven by fragmented engagement systems and silos of customer data. Making this more difficult is trying to manage these systems and experiences through fragmented views by channel, campaign and even function. This is holding back the organization from being able to leverage available and actionable data to create highly personalized and contextually relevant relationships with consumers across all channels and customer touchpoints that can keep pace with the speed of the consumer. Yet today, more often than not, the solution is a "rip and replace" model of solution implementation as new platforms are brought in with the hopes that they will somehow exceed the expectations of the platform before it. However, these new solutions are just creating bigger and potentially even more expensive walled gardens across the customer experience landscape—still disconnected, still fragmented and still requiring teams to manage experience through spreadsheets and not in real-time. Today's customer expects the brands they do business with to keep up with them; instead, marketers are working across multiple interfaces that fail to meet the customer inline and can cause frustration with a customer that is jumping between multiple experiences and interfaces.
What Challenges Need to Be Addressed?
There are three major challenge areas that must be addressed and resolved through a data strategy: data, in-line analytics to make better decisions at the speed of the customer, and orchestration of engagement in a coordinated fashion across all channels and interaction touchpoints.
Through this program, the CMO Council—in partnership with RedPoint—will gather qualitative and quantitative insights to learn how marketers are addressing these challenges, as well as how they are integrating best practices to overcome them.
Events and Webinars On Demand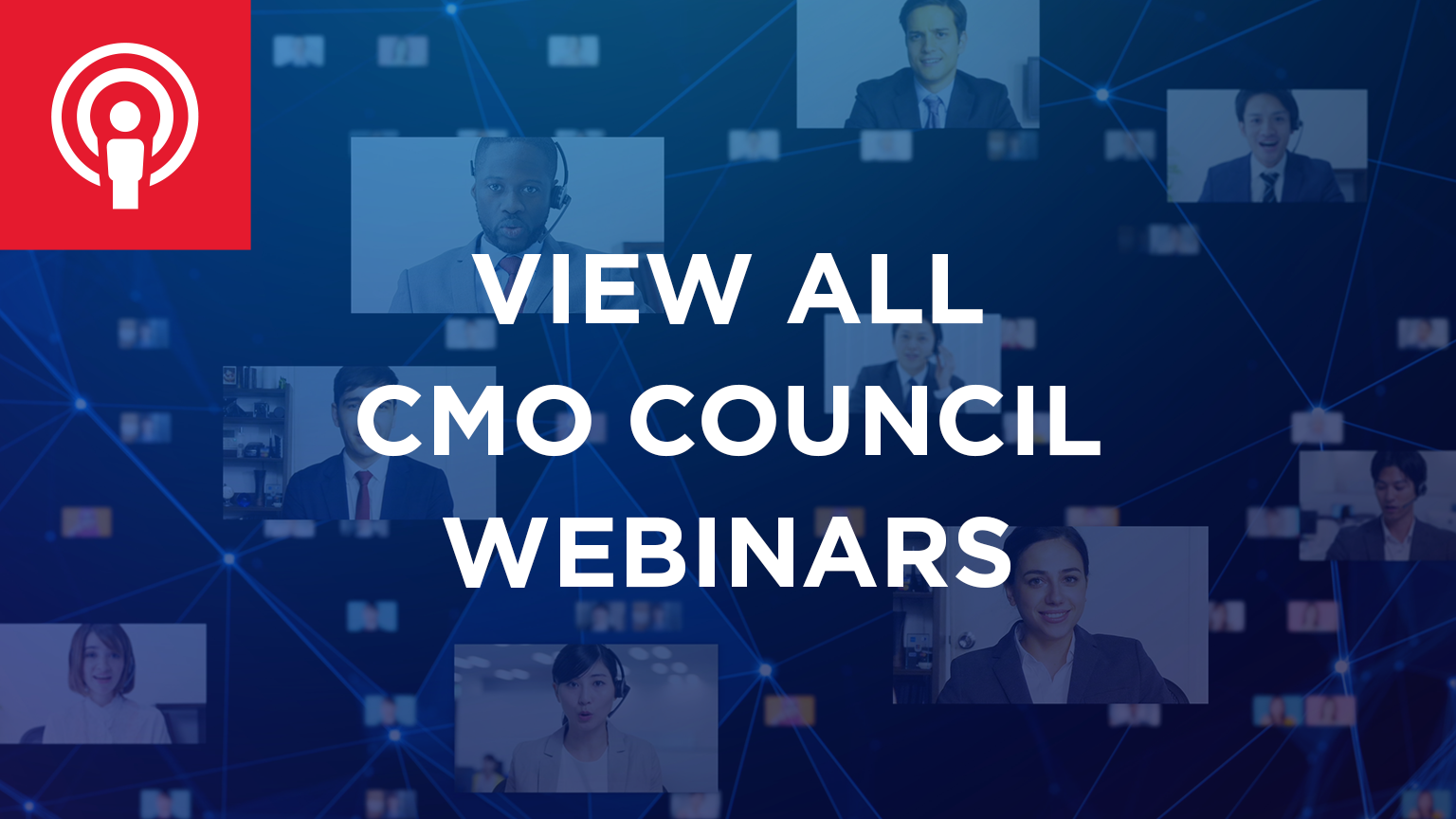 Learn
Curated Facts & Stats
Aug 2023
Although AI and automation continue to rock the content landscape, 2023 will be a year of going back to the basics. Namely, creating content that puts the needs of your target audience first.
Source
Dec 2016
59 percent of consumers like to tell others about new products.
Source
Dec 2016
Almost 60 percent of consumers in a study were unlikely or very unlikely to return to a business they had experienced poor customer service from, even if a trusted friend said the service had improved.
Source
Oct 2016
48% of global consumers don't believe most brands take action on customer feedback.
Source
Oct 2016
67% of global consumers across all age groups expect brands to respond within 24 hours to their customer service questions, complaints or praise on social media.
Source
Aug 2016
91% of unhappy customers will not return to purchase products.
Source
Jul 2016
The market for major household appliances in 2016 is $23.9 billion, and is expected to reach $27.1 billion by 2020.
Source
GO TO INSIGHT CENTER TO LEARN MORE